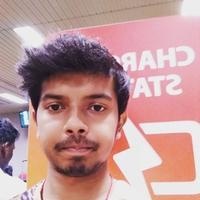 Avi Aryan
Backend & DevOps guy, Automation guru, GSoC 17 & Udacity Mentor
Average Rating
5.0
(4 ratings)
May 2017
Avi is an amazing mentor! He has an air of professionalism that's second-to-none. I have had the pleasure of working with him on a project of mine whenever I would have problems implementing an idea for the project. A great programmer with an analytical mind. I definitely would recommend him!
Avi was straightforward and articulate. He had a good sense of how to explain at various levels of abstraction in the pipeline of our example project - where to provide concrete examples vs. a high-level overview. Will contact again for database project.
Avi was very effective in teaching me about graph data structures. He is very knowledgeable and is willing to help you understand the details of a data structure and/or an algorithm. I would highly recommend learning from him!