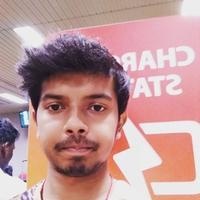 Avi Aryan
Works at Toptal, Full Stack Web Developer, Automation guru, GSoC 17 & Udacity Mentor
Tabs v/s Spaces: An analysis on why tabs are better
Tabs v/s Spaces. I am sure you have encountered this dilemma in your coding career time and again. I prefer tabs. There are some people who prefer spaces instead. Today I would like to discuss why tabs...
Writing your first Dockerfile
In this tutorial, I will show you how to write your first `Dockerfile`. I got to learn Docker because I had to implement a [Docker](http://docker.com) deployment for our GSoC project [Open Event Serve...
Downloading Files from URLs in Python
This post is about how to efficiently/correctly download files from URLs using Python. I will be using the god-send library requests for it.