Freelance Avfoundation Developers Available for Hire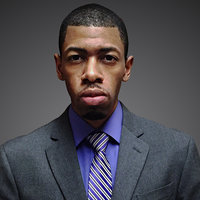 Hire Now
Freelance Avfoundation developer in Conroe, United States
iOS Developer (Full Stack) | Web Developer (Full Stack) | Founder of FanWagon
I'm a very experienced iOS and Web Developer who has a passion for delivering clean and high performing apps and server architectures. I spend most of my time coding in Swift/Objective-C, Node.JS, and PHP. - Founder of sports social network FanWagon. - 7 years iOS development experience. - 17 years of web development (this includes development, debugging, and testing). - 5 years server administration in Red Hat/Debian. In my free time, I mentor computer science students at the local college.
Hire Now
Freelance Avfoundation developer in Chicago, United States
Senior iOS Developer with solid background in creating complex mobile applications downloaded by millions of users
Highly passionate and experienced iOS developer with more than 5 year of experience. • Shipped over 50 different iOS apps downloaded by millions. • Computer Engineering graduate from IIT • Great design and UX experience • CTO and founder at Thinkboks • Senior iOS and android developer at UPShow Experience with all core iOS apis and various third party apis. Parse, GPUImage, Firebase, Restful APIs, Auto-layout, Multithreading, Push notifications, In app purchase, Apple watch development, Apple TV development, iCloud, PassKit, SiriKit, Maps, Branch.io, Fabric, FacebookKit, Crashlytics, Raygun, Debugging, OAuth2, Braintree Payments, Square payments, Apple Pay, Networking, Peer to peer connectivity, Alamofire, AFNetworking etc to name a few. Basically I am able to help wi...
Hire Now
Freelance Avfoundation developer in Omsk, Russia
Expert iOS developer with server-side experience
Ph.D. in Operations Research. 6+ years of developing iOS applications. Experience with web development (JavaScript, nodejs, Perl, PHP, etc.) and developing desktop .NET and C/C++ applications.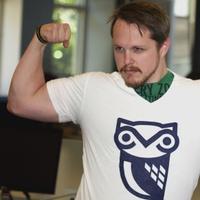 Hire Now
Freelance Avfoundation developer in Littleton, United States
Senior iOS Developer with experience since 2009
Senior iOS Developer with industry experience since 2009. I have worked on dozens of mobile applications and continue to strive for quality in everything I create. I help companies create quality products in the beginning, or turn their already created application into one, that will last the test of time so it doesn't need to be completely rewritten in a few months. Unlike other developers, I have experience from initial idea, to design, through implementation, and deployment, so I can predict potential problems before they happen to reduce costs. A little more about me, I've launched several dozen complex iOS apps. Collectively, they have grown to many millions of active users. My clients include Apple, Time Warner Cable, DaVita, Experian, Charter Communications, and many more. Check b...
Hire Now
Freelance Avfoundation developer in Seattle, United States
iOS and macOS developer, love to learn by teaching others!
I'm an iOS Software Engineer excited about clean coding. During the day, I'm currently working on: https://itunes.apple.com/us/app/yammer/id289559439?mt=8 My favorite frameworks to work with are

AVFoundation

and TextKit.
Hire Now
Freelance Avfoundation developer in Boston, United States
I am an iOS engineer used to work on top 100 apps with 10+ million users. I have extensive experience in image and video processing on iOS.
Hire Now
Freelance Avfoundation developer in Ashburn, United States
CTO/Cofounder, Colavi
I'm a developer (iOS, Web, etc), designer, and author that's interested in working on projects that actually affect the world at large. I've traveled all over the world; lived in Tokyo, Seoul, San Francisco, and various parts of Europe. I originally hail from Washington, DC. I've had the privilege of working with a slew of companies, including startups, non-profits and larger corporations. I've led teams (Webs.com) and been responsible for architecting larger programming ecosystems (myGengo.com). I pride myself on being able to context switch between both the UI and more hardcore programming sides of things. I hold a vast amount of experience with

AVFoundation

and Core Graphics programming, and enjoy putting it to good use. My goal is to make the world suck less by creating awesome u...
Hire Now
Freelance Avfoundation developer in Ashburn, United States
iOS engineer, UX/UI designer. My mission is help your web and mobile strategy come to life ⚡️
Hey there! I am Athanasios "Thanos" Theodoridis and I live in the quiet and beautiful city of Thessaloniki, Greece. I have an Electrical and Computer Engineering degree from University of Thessaly and a masters on Business Management from International Hellenic University. I am also a proud alumni of Anatolia College High School. I have been professionally involved with software development since 2009, having developed various iOS and web applications and designed a dozen others. My clients range from non-technical business people and local startups to well-funded companies in the Bay area serving Fortune 500 clients. My core mission is to help my clients increase their value in the modern, technology-driven world and help them bring their mobile and web strategies into life.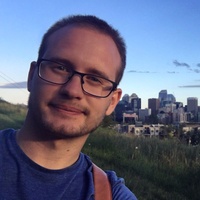 Hire Now
Freelance Avfoundation developer in St Petersburg, Russia
iOS Applications Developer ● Remote team Player ● Open-source Contributor
● Swift / Objective-C / iOS Developer ● Having solid Back-end/Databases/Web-apps/APIs design and usage understanding ● Helping / consulting people remotely, and learning from people even more ● Love building MVP/Proof-of-concept for good ideas ● Love reusable and flexible solutions ● Willing to help and meet new fellow Swifters!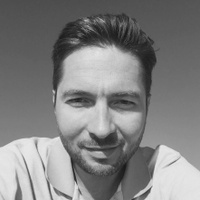 Hire Now
Freelance Avfoundation developer in Los Angeles, United States
Senior Software Engineer (iOS)
A results-oriented Senior Software Engineer with more than 18 (7+ in iOS) years of experience developing innovative software applications and achieving high client satisfaction. Also understands the importance of creating a highly readable and easily maintainable source code. Constantly striving to learn new technologies and looking for ways to better himself in this rapidly changing industry. Has an excellent problem-solving ability, self-education and communication skill.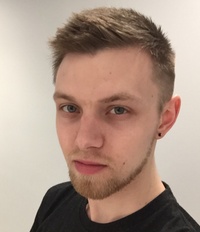 Hire Now
Freelance Avfoundation developer in Pleasant Hill, United States
iOS Engineer
I love technology and how easy it is becoming to reach your audience. I enjoy learning by teaching and am excited to help anyone who is struggling with a problem.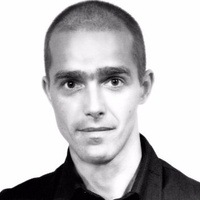 Hire Now
Freelance Avfoundation developer in London, United Kingdom
Expert in iOS Development
I'm expert in iOS / Swift / Objective-C development with more than 7 years of experience in this field. I have extensive knowledge about software architecture and I also experience in other areas such as backend development, designing REST / JSON APIs, project estimation and sprint planning, team management, javascript, GIT, Photoshop, InDesign...
Are You an
Avfoundation
Developer?
Get paid while making an impact. Become a Codementor for the next wave of makers.
Apply Now