Not looking for Availability Developers? Find other types of developers:
View Profile
Freelance Availability developer in Islamabad, Pakistan
C, Node.js, Python, VoIP, Network, Media Developer
Experienced System Architect with a demonstrated history of working in the computer software industry. Strong engineering professional skilled in Layer 7 Dispatchers, Protocol Stack Development, Diameter, Radius, Session Initiation Protocol (SIP), Media Servers, C, Python, Node.js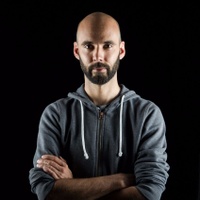 View Profile
Freelance Availability developer in Villingen-Schwenningen, Germany
Full Metal Ops guy with coding affinity, practising and evangelizing hate driven development.
Mainly experienced in system engineering and IT architecture I became a Python evangelist over time and created some great software projects with my colleagues over the years and over many companies. I have very high-quality standards for myself and only sleep well when I know that I have done my best. And I usually sleep like a baby. Since DevOps and Infrastructure as Code, developers need more and more operation skills and vice versa. Feeling at home in both areas I can also contribute to both, especially with my experience in setting up company-wide continuous deployment pipelines.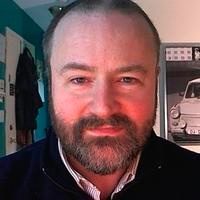 View Profile
Freelance Availability developer in Ashburn, United States
full-stack Python & JavaScript ● IT architect & strategist ● DevOps ● smokejumper
• Expert full-stack Python & JavaScript developer • Full DevOps: project architecture to production deployment at scale • Outstanding trouble-shooter and "OMG! Everything is on fire! HALP!!" first responder • Strong web app, data structures, data science, and visualization skills • Enjoy complex integration and automation challenges • Love mentoring. Half-price rate ($60/hr) for all genuine students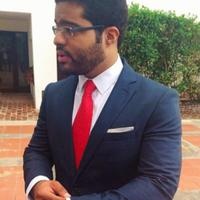 View Profile
Freelance Availability developer in Miami, United States
Friendly WordPress expert, 7+ years of experience
I breath Wordpress. I've been developing with it for the last 7 years, mainly in theme development but also working with plugins, integrations with internal systems and more recently custom REST APIs integrations.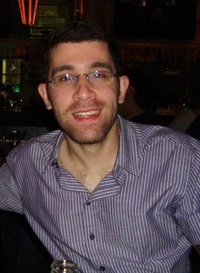 View Profile
Freelance Availability developer in Tel Aviv, Israel
Former Microsoft R&D senior technical lead and current VP development at Seegnature (fully hands on)
Experienced Vice President Of Development with a demonstrated history of working in the information technology and services industry. Skilled in Python, Django, K8s, AngularJS, JavaScript, HTML5, and C#. Autodidact and a fast learner. Likes innovative work, changing ideas with others and learning new things. Strong business development professional with a B.Sc. in Computer Science and a M.Sc. focused in Finance-Accounting from Tel Aviv University.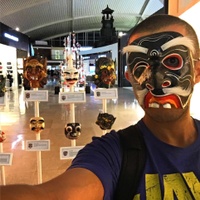 View Profile
Freelance Availability developer in Phra Nakhon Si Ayutthaya, Thailand
Consultant - Senior Software Engineer - Javascript
These past years, I helped setup a PaaS company from scratch while living in Chiang Mai, I contributed to a fin-tech company in Sanlitun, the vibrant heart of Beijing, and more recently experienced working in the scope of a Fortune 500 OTA company in Bangkok. I've been working with a lot of different technologies so my help spectrum is wide. I'm currently working with Node.js, React.js and React Native on a daily basis; these are definitely my "forte"s if you need a pair programming session. More information available on my LinkedIn.
View Profile
Freelance Availability developer in Wrocław, Poland
(freelance developer ∪ consultant ∪ trainer) ∩ Python
I spend my days coding, learning news stuff and try to get things done, sometimes I fail but is a part of the process. I like to share my knowledge and passion for the things that I love to do, so whether you want to be a programmer or a better programmer I am here to help. I believe there is nothing more important than persistence to achieve your goals, if you have it your are halfway there.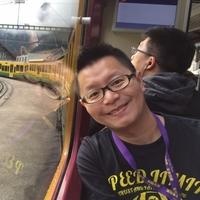 View Profile
Freelance Availability developer in Taipei, Taiwan
Backend Software Engineer
Love to share new technology, learn new stuff and implement funny stuff in new way! Have been in several startup and be part of core-engineering team, mostly focusing on backend and DevOps work!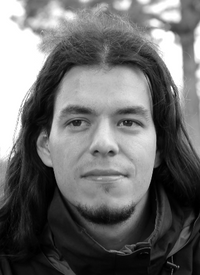 View Profile
Freelance Availability developer in Malmo, Sweden
Senior PHP developer focused on backends, but not resisting some tidy frontends either.
Knowing what you want? Then let's build it. Not quite sure? Then let's look at it and solve it. I do the projects from initial repository creation, through database and communication protocol design up to the final test with the customer, helping out my team mates in the process while also taking good advice from them.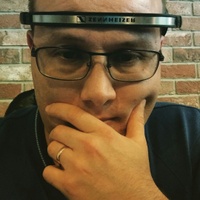 View Profile
Freelance Availability developer in Tver, Russia
Researcher, IT entrepreneur & software engineer
Professional software engineer and computer scientist with over 9 years of hands-on experience developing enterprise applications using JVM based languages such as Java and Scala and a variety of databases, both relational and NoSQL. Experienced in working in agile environments, both Scrum or Kanban. Love using Ruby for quick prototyping and Python for scientific work. Supported local IT community. Ph.D. in mathematics.
View Profile
Freelance Availability developer in San Francisco, United States
Infrastructure engineer
I am an experienced engineer with many years of experience in running, deploying and scaling production systems. I've spent my whole career supporting the services I write, so I have an eye towards high performance,

availability

and automation. I've combined my experience in running production systems, with work in low level services, allowing me to design, deploy and manage highly performant large scale systems.
View Profile
Freelance Availability developer in Moscow, Russia
Your online business can do better!
Experienced manager and specialist in the field of internet technology. Online business and technology consultant. Participated in several large internet projects and took part in organizing series of professional conferences, which gathered thousands of Russian web developers. Worked as Head of Mail.Ru Email Service (#1 email service in Russia, #4 worldwide). Currently working on the development of e-government in Russia.
View Profile
Freelance Availability developer in Zahle, Lebanon
Nicolas obtained a degree in Masc. Information Systems Security from Concordia University, Montreal, Canada. During his two years in the program, Nicolas took courses in Information Systems Security. Moreover, Nicolas was a fulltime research assistant, working on the "Cloud Computing" topic, under the supervision of Professor Chadi Assi. Nicolas spent more than 5 years of experience in the Computer Engineering field, and 2 years in the Information Systems Security and Cloud Computing area. Nicolas holds a Bachelor of Engineering in Computer Engineering from the Lebanese American University, Lebanon. Nicolas is the recipient of the prestigious Concordia Merit Scholarship. He is distinguished by his significant critical thinking capabilities, dedication to his work, leadership and teamwork...
View Profile
Freelance Availability developer in Moncks Corner, United States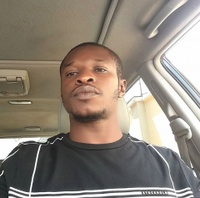 View Profile
Freelance Availability developer in Lagos, Nigeria
Open Source Evangelist, Back-end Architect, Systems Integrator and a Web Developer
With 9 years plus in IT development experience – My Industry Expertise includes but not limited to being an Open Source Evangelist, Everything Data (Big Data, ORDBMS, ML, HA, Cluster, Visualization) Advisor, Systems Integrator and a Web (Python/PHP/Wordpress) Developer. Within workplace, I have often times demonstrated strengths in several activities, this includes excelling and recording success in leading the team of 8 programmers and 36 data entrants in providing support and management of OpenVR system, a software system use to register approximately 73.5 million eligible voters across Nigeria. I have also played a significant role in a several other IT projects and leading a team of 9 developers in the development of an Electronic Medical Record (EMR) System used for HIV management in...
Are You an
Availability
Developer?
Get paid while making an impact. Become a Codementor for the next wave of makers.
Apply Now