Freelance Autocomplete Developers Available for Hire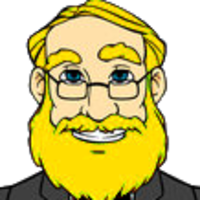 Hire Now
Freelance Autocomplete developer in Chicopee, United States
I haven't had a dissatisfied client yet
MS in Computer Science with over 12 years of professional experience from IBM to startup founder to freelancer with a lifelong ♥ for coding. I've published two IT books; expect excellent communication skills and professionalism.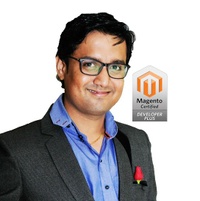 Hire Now
Freelance Autocomplete developer in Mumbai, India
Magento Certified Consultant
A Creative, Innovative, Smart working and of course hard working young professional from Ahmedabad-India focused on growing in the field of Information Technology. More than 7 year experience as Software Engineer gives me knowledge about each open source technologies and make me Passionate about Development. This experience shows me all phases of product development life cycle. Expertise in Magento, Ecommerce, Wordpress, Developing, Optimization, Security, Designing makes me Unique. Enthusiastic, Passionate and Vibrant learner who is always wants to learn something new from each person and technology. Always open for opportunities in leadership customer-facing roles (Professional Services, Project Management, etc) or a Technical Operation / Services / R&D lead position, in a world-wide...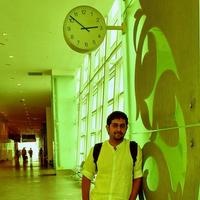 Hire Now
Freelance Autocomplete developer in Ashburn, United States
Software Developer for past 3+ years, still counting
Hi, I am a software developer with experience in large scale applications. Expertise include on building end to end application (front end and backend). Love to share my knowledge with others and believer of mutual learning.
Hire Now
Freelance Autocomplete developer in Minsk, Belarus
Web-developer with 7+ years of experience.
Start doing web-development at the age of 16. Since that launched a lot of projects, mostly using Ruby on Rails. CEO of consulting company with 15+ people.
Hire Now
Freelance Autocomplete developer in Raleigh, United States
SharePoint Developer with XSLT, REST, JAVASCRIPT, JQUERY, and MORE!
I have been a developer for about 15 years, dealing primarily with Microsoft Technologies. I like languages, and I am looking always looking to improve my abilities by solving new challenges.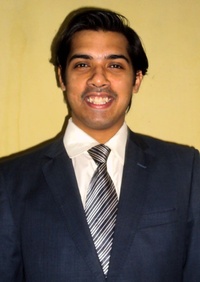 Hire Now
Freelance Autocomplete developer in Howrah, India
Full stack .NET/Classic ASP/Angular2/4 developer
Official contributor to the Sendgrid c# .NET SDK. Github link : https://github.com/sendgrid/sendgrid-csharp/ My javascript,jquery and Angular2 answers in Stackoverflow https://stackoverflow.com/users/3162724/niladri Microsoft Certified Professional .NET Developer(MCTS/MCSA) with a passion for software development and in depth knowledge of OOP. Over 6.5 years of software development experience spanning ASP.NET 2.0 to ASP.NET Core 1.0 in C# including high transaction oriented insurance,transportation domain applications. Experience in ASP .NET MVC 3.0/5.0 framework, ASP .NET web api 2. Familiar with Singleton ,Factory design patterns, Generic Repository pattern in C#. Worked on several code rewrite/migration projects from Classic ASP to ASP .NET C#/MVC. Also Worked on web service int...
Hire Now
Freelance Autocomplete developer in Curepipe, Mauritius
WordPress | JavaScript Developer
Hello, I'm a web developer who loves playing with WordPress. I spend much of my time lurking the Stack Exchange Network and Github. I'm fluent in both English and French.
Hire Now
Freelance Autocomplete developer in London, United Kingdom
I'm a Romanian Web Developer, based in London. I've been involved in Web Development since 2003. At the moment, I'm focused on PHP (WordPress, Joomla, eCommerce solutions), jQuery and HTML/CSS.
Hire Now
Freelance Autocomplete developer in Malden, United States
Senior Software Engineer at Pri-Med
• Over five years of professional experience in design & development of Enterprise Applications, large-scale Client/Server, Internet applications and GUI applications. • Experience in all SDLC phases of project execution including Requirements Study, Analysis & Design, Development, Testing, Bug Fixing, Implementation and Maintenance. • Familiarity with various software tools used for Design & Development such as Microsoft.NET Framework, Visual Studio.NET 2003/2005. Building Web Applications and Windows applications using C#, VB.NET, ASP.NET, ADO.NET. • Good knowledge in Data Base development and expert in writing stored procedures, triggers and function in SQL Server 2000/2005 and Oracle 9i. • Extensively used XML, XSLT and Web Services in various projects. • Developed Hadoop Impleme...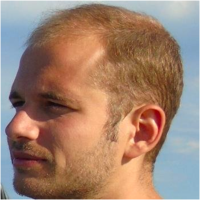 Hire Now
Freelance Autocomplete developer in Catania, Italy
Co Founder & Software Engineer @ SW TechLab
Software Engineer with 4+ years experience in Web (Java and Ruby on Rails) development. After graduating in Computer Science and Engineering from Politecnico di Milano and UIC (Chicago, IL), I worked as RA and TA at Simon Fraser University (Vancouver, BC) and Northeaster University (Boston, MA). Before moving to USpin LLC, a Boston headquartered startup, I had been an instructor of programming classes for summer camps at MIT (Cambridge, MA). From October 2013 I have been working in Italy where I co-founded a software development startup.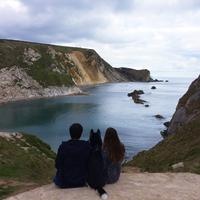 Hire Now
Freelance Autocomplete developer in Cluj-Napoca, Romania
Full Stack Developer
I am full-stack developer with experience on both back-end and front-end side of project. I can help you on all stages of projects from starting a new project to deploy it to production servers.
Hire Now
Freelance Autocomplete developer in Helston, United Kingdom
Director of Software Development at PRESENT e-Learning Systems
Innovative and vision-driven professional with more than twelve years' success in the design, development, and deployment of front-end features and back-end framework for websites and mobile applications featuring dynamically generated content and highly customized features. Solid communication and leadership acumen, directing team efforts and serving as a key resource and contributor within collaborative work environments. Forward-thinking and results-focused, strategically balancing time, resources, and priorities to meet shifting needs and achieve key milestones within established timeframes.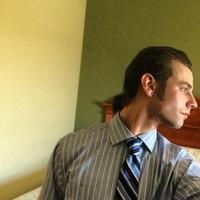 Hire Now
Freelance Autocomplete developer in Ashburn, United States
Full Stack Web & Mobile Software Programmer, Consultant
I've been programming, developing, & exploring multiple facets of the web since '97. From HTML/CSS/JS to Visual Basic, PHP, and Objective-C, I've been around and back again. I'm currently focused on full stack web & mobile development, ideally building projects from the ground up and seeing them through to market. I'm seeking business opportunities for small start-ups or large companies on a passionate team with room for growth, creating a future one amazing service at a time. Specialties: Ruby (1.8.x - 2.x), Rails (2.3.x - 4.x), iOS, RubyMotion, PhoneGap, Drupal, Wordpress, PHP, Apache, HTML/HTML5, CSS/CSS3, Javascript, jQuery, JSON, AJAX, EmberJS, AngularJS, NodeJS, BackboneJS, CoffeeScript, Bootstrap, SASS, XHTML, XML, HAML, ERB, SCSS, RSS, MySQL, PostgreSQL, MongoDB, SQLite, Amazon ...
Hire Now
Freelance Autocomplete developer in Carteret, United States
Senior Web Developer at IRIS CRM
I have been into programming since 2006. What started off as a Visual Basic applications and simple HTML/CSS pages, later it turned into a C++, Java & PHP. I used to program in C++ & Java earlier and still use Java when needed, but mostly now I use web development languages such as PHP. I am constantly following up on updates and learning latest technologies, there is always so much to learn.
Hire Now
Freelance Autocomplete developer in Ashburn, United States
Senior System Software Consultant
A Creative and business/Tech savvy system analyst with 6+ years of progressive experience across eliciting and gathering requirements, passionate about Software Development, writing business rules, managing software documentation, mock-ups, coordinating with different teams/projects, clients, departments and with executive team members can be used which adds demanded value. Developing E.R.P and large scale solutions for companies to enhance, accurate and advance their daily operations, accounts, sales, clients interaction and custom reports generation. Developing scale-able architecture with backups and replicated architecture to enhance application integrity and availability.
Are You an
Autocomplete
Developer?
Get paid while making an impact. Become a Codementor for the next wave of makers.
Apply Now