Not looking for Auth Developers? Find other types of developers:
View Profile
Freelance Auth developer in Toronto, Canada
Full-stack Freelance Developer
I'm a full-stack web developer who's been working in the industry for over 10 years. I'm a true polyglot developer, having lead/architectural experience with a wide variety of tech stacks, from Python/Django, Ruby on Rails, Node (express.js/koa) on the backend, to Angular.js, React and Ember.js on the frontend. I spent 7 years in the animation industry as a Web Software Architect, building internal applications to help studios manage their production pipelines. Since leaving that industry, I've been consulting mostly with start-ups to help turn their MVP into a solid foundation and scale their tech to a fully fleshed out product. I also spent 6 months as an Instructor at a code school called Bitmaker and absolutely loved the experience. I love sharing my experience with others. Feel free...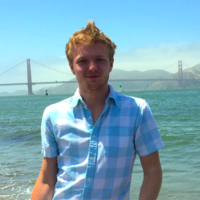 View Profile
Freelance Auth developer in Irving, United States
Android Software Engineer
Entrepreneur | Android Developer | UX/UI Designer | Java Instructor I am currently working for BioWorld Merch as an Android Software Engineer. In the past I've worked at DealerSocket as well as full-time as a freelancer on Android development and UX/UI design. I work primarily on building and enhancing both businesses & individuals applications on the Google Play Store. I have over three years of extensive experience in both backend and front-end mobile development.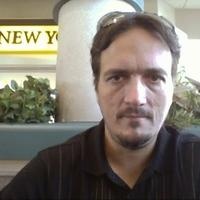 View Profile
Freelance Auth developer in Montreal, Canada
Started programming at age 12 in 1988 on a Commodore VIC-20. Worked in multiple industries developing various types of software. Decades of experience.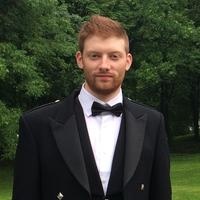 View Profile
Freelance Auth developer in Caracas, Venezuela
CTO at Draft AI | #1 CodeMentor for Python, JS, Node, React for now - still working on the others ;)
I'm a Scotsman living in London. I have over 10 years experience coding. I have a first in Computer Science, worked at one of the top cyber security consultancies and am doing some freelance work alongside my startup. Feel free to schedule a session with me: https://calendly.com/martindavidfoley1
View Profile
Freelance Auth developer in Garland, United States
Full-stack Web Developer
I am a full-stack web developer specializing in holistic design and web security. I have over 10 years of experience as a web developer and have been using Ruby on Rails for 5 years. I am an active open-source contributor and am the author of several Ruby gem's including Caseadilla and Tektite Software's Authoreyes and Ruby Utils. My preferred technologies include Ruby on Rails, Ember.js, Node.js, Angular.js, Crystal, and AppGyver Steroids, among others. I enjoy reading philosophy and scuba diving, and occasionally both at the same time.
View Profile
Freelance Auth developer in Grand Forks, United States
Full-Stack Web Developer & Hybrid Mobile Developer (Ionic 1 / 2 / 3 + Angular 1 / 2 / 4) | Previously: Senior Software Engineer @ SmartThings / Samsung
Web (JavaScript, Python, Django, Angular) & Mobile Developer (Swift iOS, Hybrid Ionic, etc) passion for building awesome apps that wow. Also have experience teaching command-line tools, Git + GitHub, JavaScript to over 200 engineers at large corporation. Really enjoy teaching programming & application development to anyone looking to become a developer. More Projects can be found on my GitHub: https://www.github.com/northDacoder Languages & frameworks I have experience with: Python Django Javascript jQuery NodeJS AngularJS MeteorJS UnderscoreJS PostgreSQL MySQL Front-end Design: HTML5 Twitter Bootstrap Foundation CSS3 Responsive/Adaptive Design Media Queries Mobile UI Design Mobile Development (Native) iOS 9 + Swift 2.1 Mobile Development (Hybrid)...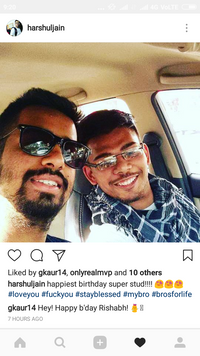 View Profile
Freelance Auth developer in New Delhi, India
Expert Python developer with 3 yrs of experience
You give me anything, I will try my best to reach to the solution. > I am a Python tutor, and active open source contributor and a philanthropist. I do Codementor because I love to help people out within my areas of Expertise. > I have won, and participated in couple hackathons. My projects can be viewed at https://github.com/harshul1610 > I am an active Volunteer , Speaker at Python conferences and Meetups. > I have total of around 2 years of experience into Python and pretty confident to help out others.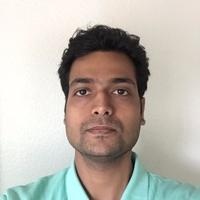 View Profile
Freelance Auth developer in Jaipur, India
Consultant | Technical Speaker | Startup Founder | Full Stack Developer | Chatbots | AI | Machine Learning | JavaScript | jQuery | NodeJS | AngularJS | MongoDB | MeteorJS | ElasticSearch | Firebase | Android | Ionic | Mocha | Digitalocean | MySQL
** Full Time Consultant, Entrepreneur, Developer. ** ** One Minute Quick Video Intro : https://www.youtube.com/watch?v=ylxt9a-izOw ** Consult Startups and Development Teams. ** **Go Ahead and Schedule a Session with me, would love to talk to you ! **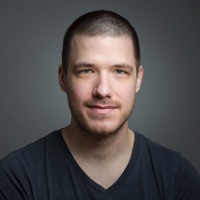 View Profile
Freelance Auth developer in Zagreb, Croatia
Javascript Front End Developer, UX Designer, Consultant
I am a development and UX design expert who helps companies build complex custom-made web applications by focusing on a single project at a time, having an agile proactive approach, and building software with business goals in mind. Through my boutique consultancy — codetree.co I work with established companies and passionate entrepreneurs to help them map out, design, and deliver their most important projects on time. Things I value: - Effective communication that keeps everyone informed and on the same page - Delivering weekly measurable results by showcasing working and improved software - Simple and transparent relationships in which everyone can speak truthfully Reach out and let's discuss your current challenges and future plans. At that point we will have a better idea as to whe...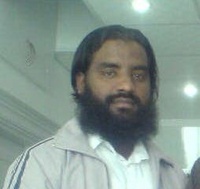 View Profile
Freelance Auth developer in Lahore, Pakistan
Senior C# ASP.Net MVC AngularJS Developer | JQuery SQL Reports Guru
Over the past 13 years, I have designed, developed and managed a wide range of applications. I have provided complex solutions for top companies including The New York Times, Walmart, Beam, Live Help, Decisions, DigitalRep, Matrix Protection, Knowledge Shop. I am also highly demanding expert for reports, dashboards. Recently used skills: 1. C#, ASP .Net, ASP. Net MVC, ASP. Net Core, CSS, CSS3, HTML, HTML5, Twitter Bootstrap, WebAPI 2.0, Owin, DocX, ZenDesk, APIs, Json, twilio, SVN, TFS, GitHub, BitBucket, Trello. 2. AngularJS, Node.js, JavaScript, Jquery, TypeScript, KnockoutJS, FabricJS, ContentBuilderJS, VideoJS, PhantomJS, CasperJS, Bower, Grunt, Gulp, Jasmine, D3JS. 3. SQL Server, MongoDB, SQL Azure, AWS, Payment Gateways, Worker Roles, SQL, TSQL, MDX, SQL Cube, Stored Procedures, E...
View Profile
Freelance Auth developer in Marquette, United States
Emergency support specialist, cloud consultant, lifetime coder, Linux ninja, security guru, developer-operations liasion, systems administrator. Often called 'rockstar', 'unicorn', 'hero', 'savior', 'recluse'; seldom called on the phone.
I put out cyber fires over donuts and camp fires. Polyphasic sleeper serving all timezones! Provider of live-help in real-time via video conference for technologies I have mastered and problems no one else can solve. Writer of re-brandable content management systems (every app has content, does it not?), re-usable apps & APIs, member of Mensa & Intertel, slayer of salmon. Human languages for fun, programming languages for breakfast. I left Detroit in the Dot-Com era to live deep in the north woods, I wear camo every day and kill my own food when I have to. I solve my own problems with grace and efficiency. I'll be happy to solve yours! My three most valuable skills: * Problem solving * Anticipation (of variables and user expectations) * Machine logic These skills, when applied t...
View Profile
Freelance Auth developer in Lavon, United States
Maker of web & iOS apps. Open-source maintainer.
Just another nerd with a love for programming. Obsessed with tiny details, and knowing how everything works.
View Profile
Freelance Auth developer in Lagos, Nigeria
Software Developer - C#, ASP.NET MVC/API, JS, PWA. Interested in Architecture, Security, and Offline-first
I'm a software developer with the passion for delivering quality software that is easy to use, maintainable, and extensible. My interest areas are Software Architecture, Security, and Offline-first.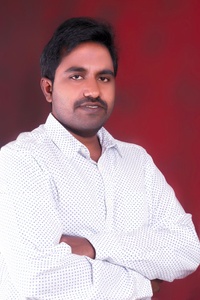 View Profile
Freelance Auth developer in Hyderabad, India
Passionate Ruby on rails Developer with 4+ years of professional experience
I will do Rails, AJAX & Ruby I can do HTML, CSS, Bootstrap, JQuery, Git, Heroku & SQL I might do Angular JS & React JS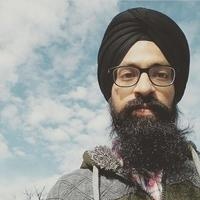 View Profile
Freelance Auth developer in Vienna, Austria
Ionic Developer with App in Ionic Showcase
I am Angularjs and ionic developer, creator of ionic sublime snippet plugin and Ragakosh ionic app for android. You can check my app at Ionic Showcase.
Are You an
Auth
Developer?
Get paid while making an impact. Become a Codementor for the next wave of makers.
Apply Now