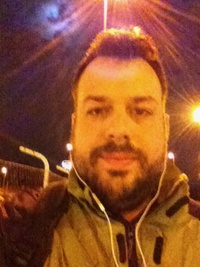 Attila Tamas Zimler
Senior Application Developer / .NET Architect
$30.00
For every 15 minutes
I am a Software Developer with extensive experience creating software solutions for clients from various industries, including financial services, travel and research, across Australia and Hungary. Throughout my career I predominantly developed solutions utilising .NET, C# and C++ with an example being a current project creating a software prototype for an educational institution utilising C# and .NET which will improve the user experience for students. I have experience working as part of a team as well as being the primary client facing contact. Training and developing other professionals to improve the quality of the code they produce is also part of my job. My academic track record includes studying towards Certified Computer Programmer and Programmer Mathematician. I recently completed my Graduate Certificate in Project Management from APIC in Sydney. I am interested in connecting with software development professionals as well as software development companies based in Sydney. My aim is to help others to expand their skills while utilize and expand my own.
I am experienced in designing and implementing class hierarchies that efficiently solves problems, maximizes the opportunity to be reused and minimizes the chance that client code can use it incorrectly. I also easily recognize patterns of code repetitions, which helps me improve legacy code base.
I am experienced with putting together complex build processes. During these build processes I use various languages including bash, NAnt, PowerShell and Windows Commandline and the tools needed to execute the actual build step. I am also experienced in writing custom NAnt plugins for solving problems.
Github repositories
JenkinsHelloWorld.iOS
Hello World application to test build capabilities of an iOS/Xamarin build server.