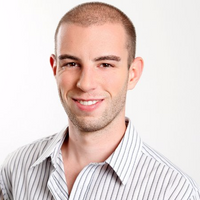 Attila Egyed
Full-stack Javascript Developer
$10.00
For every 15 minutes
I have worked on frontend web development for a long time and have a good grasp of frontend concepts. I would like to share my knowledge with other people and help them understand concepts like Javascript, NodeJS. I am comfortable working with beginners as well as advanced folks. Looking forward to spread my passion and knowledge of Javascript and NodeJS throught this platform.
In the past years i worked/ing with 2 enterprise grade client side projects. And for 1 year in an incubator company creating startups on super speed where i had the chance to try out many of the new "trendy" frontend frameworks as well, like angular2/4/5 whatever, react. My strength is: design/write clean, maintainable code. have a good understanding how javascript works, thus being able to pick up new things more easy
I had written several things in node. CLI programs, internal deployment system, web apis. Writing maintainable web apis which support clustering, are fast, secure, has proper error handling, logging.
In the past years I setup quite a few local development / staging environments. I am feeling confident with deploying web applications to linux platforms.
Github repositories
gulp-starter
A fully featured asset pipeline based on gulp.
postcss-filter-stream
PostCSS plugin which allows you to blacklist files / folders that you don't want to process with a given PostCSS plugin.