Not looking for Atom Developers? Find other types of developers:
View Profile
Freelance Atom developer in Istanbul, Turkey
Go & Node.js & React expert. CTO & God level patient mentor with 20+ years of experience.
Hey there! I've been creating applications for 25+ years, and I love teaching. Your skill level is not important to me. You're a beginner, intermediate or expert developer. No problem. We all are junior developers for a lifetime, always learning. I can teach you how to pick up a new skill, or upgrade your existing skills or update you on the latest technologies. I would be delighted to mentor you also on how to develop yourself and your career, or the books you should read, the courses you should take, etc. If you're trying to create a product for your company or your startup, I can guide you on how to make it a reality. Which technologies you need, how to learn them, how to apply them. You'll be building your products or MVP in no time. I'm a scalability and web apps expert. I've broad...
View Profile
Freelance Atom developer in Ashburn, United States
Full-stack web developer (Node/JavaScript/CSS)
I write most of my code in the

Atom

editor which is the best for me so far.
View Profile
Freelance Atom developer in Brentwood, United States
Expert full-stack developer(Python/ES6/React/Redux) with 8+ year of experience. @LinkedIn
Sr. Software Engineer @ LinkedIn, 8+ years of experience
View Profile
Freelance Atom developer in Kortrijk, Belgium
Lecturer at HOWEST
>15 years of coding experience. Faculty member of HOWEST university. Also owner of a company called "Happy Banana," where I work on web projects, mobile apps & interactive installations.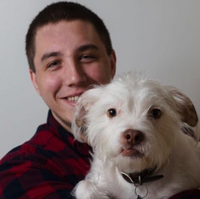 View Profile
Freelance Atom developer in Beverly, United States
3 Years Experience Ruby on Rails Developer, 2 years experience mentoring at Bootcamp
I have a Masters from Northeastern University and a BA in GIS from Salem State University. I'm a Ruby on Rails developer at a large company in Boston, I've been working with Ruby on Rails for three years now. I learned in a bootcamp, and I'm now a mentor at that bootcamp. Before tutoring Ruby on Rails, I tutored Computer Science, Information Technology, and Geographic Information Systems topics for students at my undergraduate university. I have many years of experience in teaching across multiple subjects, so I'm confident that we can achieve your goals with Ruby on Rails by working together. I love tutoring because I've gone through all the same struggles that students are stuck on right now. I went through many of the same problems that students face, I've learned to deal with them and...
View Profile
Freelance Atom developer in Cambridge, United States
Web Developer. Microsoft Excel & VBA specialist.
Industrial Engineer. Web Developer. Relevant financial background. Flavio is prepared to become an immediate contributor on tasks concerning the development and deployment of Ruby on Rails applications (both front and backend), querying databases, and managing work with git. Based on previous experience, further qualifications he can offer are mostly related to Finance, Analytics, and Process Automation.
View Profile
Freelance Atom developer in Mumbai, India
HTML / CSS / React Expert
Hola! I love everything that has to do with front-end, web design & development. I have 6 years of experience freelancing, working for various startups. I feel a true devotion for UI development. I like working with people, especially if they have the same passion I have for what I do. I also enjoy learning new stuff and helping people learn programming. I love reading books, travelling and my ukulele. I'm your guy if you are having trouble with html/css/react.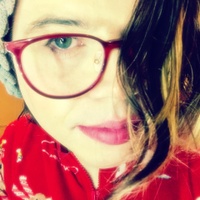 View Profile
Freelance Atom developer in Plano, United States
Creative Technologist with Pink Hair. Ex-Conformist.
I write code. A lot of it. And I've been doing so since I taught myself BASIC on an Atari 400 in the late '80's. I designed and wrote the games that were unveiled a long side of the world's largest arcade cabinet at E3 2016. Watching people play them was one of the best moments of my life. And I want to help you have that moment too.
View Profile
Freelance Atom developer in Barcelona, Spain
Senior iOS Developer
I am an experienced iOS Developer with almost a decade in the field, primarily in mobile startups ecosystem. My specialties are development, architectural design, debugging, refactoring legacy code, testing, process automation and clean code.
View Profile
Freelance Atom developer in Fremont, United States
I'm a developer and UI/UX designer of mobile apps, specializing in rapid prototyping, app architecture and client-server engineering. I'm also a professional training partner with Google and Appcelerator. I co-authored the official qualification curriculum for Google Cloud and Appcelerator's certification program. I can help you ramp up quick.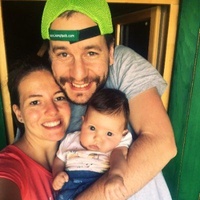 View Profile
Freelance Atom developer in Belgrade, Serbia
Senior Mobile developer (Android, iOS, React Native)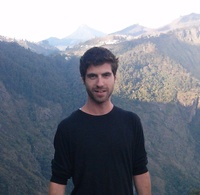 View Profile
Freelance Atom developer in Tel Aviv, Israel
Front End Developer and Enthusiast
I like beautiful things, and often make a habit for myself not only to implement them, but make the code of them beautiful as well. I'm thrive to learn new ways to make my code better, more usable and understandable, be it through new methodologies or web developing tools. I often had the good fortune to lead large-scale projects, HTML/CSS design wise, so had the opportunity to know the ins-and-outs of the design, starting from the architecture and the big picture to the fine-tuning and the little pixels. CSS is often overlooked, being a 'dumb' language, but many people don't realise how important it is - aside from being the design language of the web, it's also a could-be bottle neck in terms of rendering, since the website doesn't load until the CSS does. Over the years I had the opp...
View Profile
Freelance Atom developer in Lisbon, Portugal
Full-stack Software Engineer, OpenSource Consultant, SysAdmin and IT Teacher
PURPOSE: Grow as a member of a team which encourages cooperation, proactivity and challenge. Specialties: Ruby, Rails, Padrino and Sinatra, NoSQL,FreeBSD Father, Software Engineer, Runner | Carpe Viam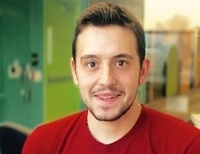 View Profile
Freelance Atom developer in Mars, United States
Software engineer focused on delivering quality products and quality advice! Looking to share and give back to the dev community.
I am a lead engineer at a startup company based in Pittsburgh, PA. I graduated from the University of Pittsburgh in 2015 with a degree in Computer Engineering, while completing various internships along the way. I learned front and back-end web development during my college years, and have sharpened them at my current position. As a full-stack web/mobile developer, I use AngularJs, ReactNative, and [Groovy] Grails on a daily basis. The development community is very giving and I want to help out and give back any way I can!
View Profile
Freelance Atom developer in Denver, United States
Entreprenuer, creating software through customer engagement and experimentation.
I have been involved in writing software since elementary school when I was asked to help put together a basic program for library management (done as a way to keep me busy). I'm passionate about finding creative solutions to business problems and then implementing them as a software solution. I believe that software engineering is the process of engaging the scientific method to discover the root problem set and then using the best tools and processes to solve those root issues. Without the ability to create a hypothesis then rigorously test that hypothesis through experimentation and customer interaction, we, as software developers, are just working for ourselves. I work to continually improve my processes and tools based on these experiments with customers to create products tha...
Are You an
Atom
Developer?
Get paid while making an impact. Become a Codementor for the next wave of makers.
Apply Now