Not looking for Asynctask Developers? Find other types of developers: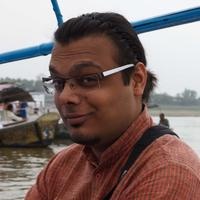 View Profile
Freelance Asynctask developer in Gurgaon, India
Expert Android Dev. Speaker at GDG New Delhi. Android Instructor. Community Builder
Android developer for more than 8 years working on building great apps. Speaker for GDG New Delhi and helping them building up the developer community in Delhi/NCR
View Profile
Freelance Asynctask developer in Thane, India
CTO at Urbanity | Enterprise Web & Mobile Application Consultant | Ex-Wikipedia, Google | Amongst NY Observer's Top 20 Technologists Globally
I create strategic solutions for complex technology products and challenging business problems. I am an innovative technologist with 10+ years of experience in delivering outstanding results for an illustrious clientele. I was recently honoured to be featured amongst the Top 20 Technologists Globally by The New York Observer. Specialties: E-Commerce, CMS, API Integration, Technology Strategy, Mobile markets, Agile Development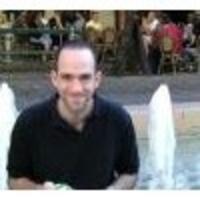 View Profile
Freelance Asynctask developer in Montevideo, Uruguay
Mobile Developer
Developer of apps and games for Mobile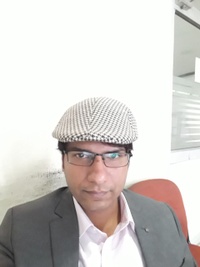 View Profile
Freelance Asynctask developer in Chandigarh, India
Mobile Application Developer
I am a computer professional for more than 10 years and working on mobile application development in android and ios platforms for the past three years.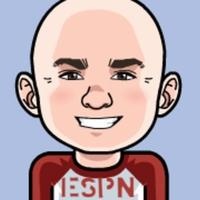 View Profile
Freelance Asynctask developer in Lagos, Nigeria
Mobile Developer with Experience in Java for Android and swift for iOS
Hey all - I've been developing android application for 3 years and love teaching, I'm happy to advise also on the best courses to take, how to establish your career, whether it is your first time, you're looking to pick up a new skill, or keep up on the latest technologies, what technologies to learn next, and how to get your first application or company started.
View Profile
Freelance Asynctask developer in Lake Elsinore, United States
Mentor and Professor for Android, Node.js, and Angular
I was the Co-Founder / CTO at CardBlanc, Inc for 4 years before joining Bloc, Inc as a full time Android and Frontend Development mentor. I love teaching and mentoring - it's the most rewarding thing I've done in my career. Assistant Professor of Computer Science at Norco College, 15 years of experience and author of node.js development frameworks.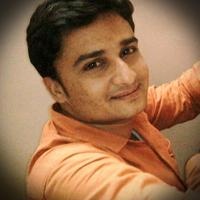 View Profile
Freelance Asynctask developer in Ahmedabad, India
Android developer having 5+ years of experience
I have worked on various mobile platforms with Excellency. I have more than 5 years of experience. My Area of skills are for iphone/ipad/Android development. I have worked on application of different types, and working with various web services and databases has always been great experience. Android Skills: Advanced UI Design , SQLlite, Google Map Api1, Api2, Api3, In App Billing, Facebook Api, Twitter API, Json, QR Code, Background Service, GPS Service, Bluetooth Integration, Admob, Push Notification, FTP Server API, Photo Gallery, RSS Feed Reader, Eclipse, Android studio etc I promise following things. - Respond as quickly as possible. - Will keep deadline and high quality delivery. - Profitable business with you. - Bug free warranty. Thanks!
View Profile
Freelance Asynctask developer in Denver, United States
Android Developer
I love programming. I have been developing as a passion for more than a decade, especially games and tools for friends and family. It's the one hobby I have that I can do all day every day and never grow tired. I am where I am today because I was lucky enough to have good mentors and opportunities growing up, and now I'm doing what I love for a living! I greatly enjoy mentoring others and think it's one of the highest callings in life (teachers are grossly underpaid). I'm excited to give back to the community that helped me grow into what I am.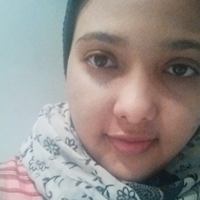 View Profile
Freelance Asynctask developer in Dublin, Ireland
Software Engineer at Microsoft (Android, Java, Clojure and Haskell developer) - My Work on Github : https://github.com/chemouna
I'm a Software Engineer at Microsoft (Previously Lead Software Engineer at Blablacar), I'm an experienced Java and mobile developper with more than 5 years professional experience, primarily in Java and Android development and I also have experience writing backend applications with Clojure and a little bit of Haskell. My specialties are creating mobile application, debugging, software design, refactoring legacy code, creating unit and functional tests, automating builds and deployments specially for mobile apps. I am a professional engineer with a master's degree in Computer Engineering. I love functional programming whether with Haskell or Clojure and also have a lot of experience developing Android apps.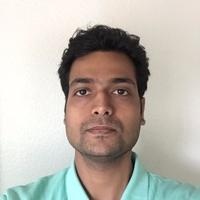 View Profile
Freelance Asynctask developer in Jaipur, India
Consultant | Technical Speaker | Startup Founder | Full Stack Developer | Chatbots | AI | Machine Learning | JavaScript | jQuery | NodeJS | AngularJS | MongoDB | MeteorJS | ElasticSearch | Firebase | Android | Ionic | Mocha | Digitalocean | MySQL
** Full Time Consultant, Entrepreneur, Developer. ** ** One Minute Quick Video Intro : https://www.youtube.com/watch?v=ylxt9a-izOw ** Most Searched for Consultant For Chatbots and Voice enabled Apps** ** Have Build Products for Startups and Large Enterprises. ** ** Consult Startups with their Product. ** ** You will not be Charged if i am not able to Resolve your Issue.** **Go Ahead and Schedule a Session with me, I would love to talk to you ! :-) **
View Profile
Freelance Asynctask developer in Rajkot, India
Android Developer with 7+ years of Experience
Working as Senior Android developer and Tech lead with reputed software company. My total IT experience is of 11 years and I have 7+ years of experience in development of Android application.
View Profile
Freelance Asynctask developer in Cologne, Germany
Senior Android Engineer with Leading Experience
I am Omar Mohamed, an Italian Computer Scientist and Software Developer. I got my BS Computer Science degree in the 2015 and then I  travelled the world collecting several working experience mainly as freelancer, working on apps with millions of users.
View Profile
Freelance Asynctask developer in Orlando, United States
Mobile Application Developer at Talos Digital, Inc.
Specialities: -TDD -Java Standard Edition - JSE- -Java Enterprise Edition -J2EE- -JSF Java Server Faces (RichFaces, ICEFaces ) -Excellent Hibernate Experience -Excellent Knowledge of Spring Framework -Dot Net Developer -Linux Bash Programming Mobile Development - Android - React-Native - iOS - WP8 - UX for mobile apps - J2ME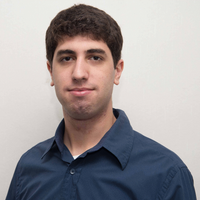 View Profile
Freelance Asynctask developer in Chichester, United Kingdom
Software Engineer expert in Android, Java and C# development
(Note: unfortunatelly, I'm not currently available for sessions since I'm studying a masters degree. I hope to be back around September 2018. Good luck till then!) I am a Software Engineer with software development work experience since 2014. I went through all the Software Project Process phases (RI, Analysis, Design, Development, Testing and Implantation) which mobile development is my particular favourite, however, I am also rather fond of desktop and web development. I am currently studying the Advanced Software Engineering master degree (MSc) in London during the 2017/2018 academic year and, after finishing these studies, I might also consider doing a doctor's degree in software engineering (probably related to Artificial Intelligence). I would furthermore be interested in doing a c...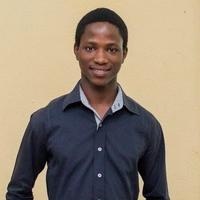 View Profile
Freelance Asynctask developer in Mountain View, United States
Love solving problems and challenges, I want to help you create the next best thing in minimal time, with undivided attention to your needs. Co-Founder and CTO DropBuddies
You need someone who's fast at understanding, grasping problems then I'm your guy. I'm passionate about solving problems and developing news ideas in record time. I want to help your startup create new ideas, test your new ideas and ship to market as soon as you can, you don't wanna be late to the party, better still, get there before everyone else.
Are You an
Asynctask
Developer?
Get paid while making an impact. Become a Codementor for the next wave of makers.
Apply Now