Not looking for Asset pipeline Developers? Find other types of developers:
View Profile
Freelance Asset pipeline developer in Bellingham, United States
Expert Ruby and Rails developer
I've been a freelance web programmer for 10 years and for the last 5 years have used Rails exclusively. I enjoy tracking down bugs and helping explain how things work.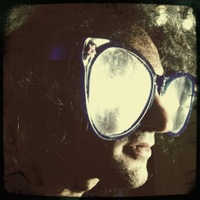 View Profile
Freelance Asset pipeline developer in Ludlow, United States
Technical Director, Animator, Python developer
I've modified and developed various tools for pipleine and asset management in animation projects
View Profile
Freelance Asset pipeline developer in San Francisco, United States
Are you new to Rails? Need help debugging or cleaning up your code? I can help!
Mastering the in's-and-out's of Rails can be tricky, especially for a beginner. I've been using the framework exclusively for over 6 years, so I can help you learn from my own experience. -- I've been running my own NYC Ruby on Rails consultancy for the past 6+ years, working with entrepreneurs, startups, and small businesses to build web applications for their technology-based businesses. My previous experience was as a .NET developer, so I know what it's like to be learning Rails for the first time. I can help with *debugging* those issues that you just can't figure out, *refactoring* the code that just doesn't look right, and *learning* the best practices and conventions that will take you from beginner to intermediate and beyond. Two heads are always better than one, so don't hes...
View Profile
Freelance Asset pipeline developer in Durham, United States
Experienced software developer; researcher-in-training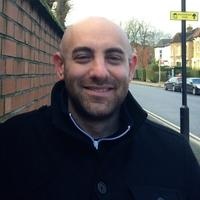 View Profile
Freelance Asset pipeline developer in Islington, United Kingdom
A UX-focused developer and product tinkerer who wants to help developers & companies create things that people love
I still have fond memories of a Saturday morning spent at a local bookstore's technology section, grabbing a book off the shelf, taking it home, and devouring it. That feeling of learning something brand new, of gaining a new almost-super-power, still drives me today. I love learning new things, and when I co-founded Code School, I discovered that teaching people new things was even better. I'm here to lend whatever experience & expertise I've accrued over the years (which are starting to add up too fast). I still love the little details of what it takes to build a great application, at all levels. Where I feel I can be most helpful though are with big architectural decisions that can have a massive effect on product quality and productivity for years. You don't know what you don't kn...
View Profile
Freelance Asset pipeline developer in Recife, Brazil
Focused and Motivated Software Developer who usually help people by developing great products
I am not a ninja, superstar or hero developer. However, my current and previous employers can testify I have successfully delivered great work, either by writing or testing code, reviewing code, making presentations, or suggesting better solutions. I pursue to be a T-Shaped professional (https://en.wikipedia.org/wiki/T-shaped_skills) with focus on Frontend Development.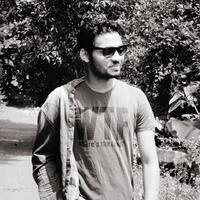 View Profile
Freelance Asset pipeline developer in Bengaluru, India
I'm Saurabh, a Hustler, Thinker and most important I live, eat and drink Web, in short I LOVE THE WEB.
Cofounder at SchoolCom and a tech advisor for a bunch of startups.I am a hard core techie and has worked on almost every tech stack out there.I also ranked among the top 500 programmers in the world.I mentored more than 150+ developers and 10+ startups on tech fronts. Mentor at Spotsoon (www.spotsoon.com) Cofounder at SchoolCom (www.schoolcom.in) Profile (www.codedoctorx.com)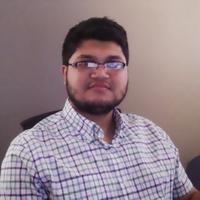 View Profile
K M Rakibul Islam (Rakib)
Freelance Asset pipeline developer in Mississauga, Canada
Top Ruby on Rails Mentor of January - December, 2017 & January - February 2018 (14 months in a row!) at Codementor | Experienced (8+ years) and friendly Ruby on Rails Developer/Mentor (with passion for helping others learn) | 1000+ Sessions
I am the Top Ruby on Rails Mentor of January, February, March, April, May, June, July and August 2016 (8 months in a row) and January, February, March, April, May, June, July, August, September, October, November, December 2017 & January and February 2018 (again 14 months in a row!) at Codementor with 1000+ sessions. https://www.codementor.io/ruby-on-rails-experts I am a Senior Software Engineer from Toronto, currently working as a Ruby on Rails Developer at theScore Inc. I am passionate about helping and mentoring people, especially who are new to the web development and the programming world. I am specialized in explaining core concepts of Ruby and Rails along with the best practices. I focus on the learning experience of my students and make sure they get exactly what they want. I hav...
View Profile
Freelance Asset pipeline developer in New York, United States
Experienced coder and communicator here to help.
Hi, I've been coding since I first picked up TSR basic on a IBM PC clone. Today, I have taken a break from full time employment to start a part time Masters in Software Engineering at Oxford, which gives me time to solve challenging problems for people all around.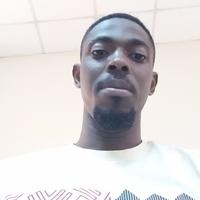 View Profile
Freelance Asset pipeline developer in Lagos, Nigeria
Trainer || JavaScript | jQuery | NodeJS | AngularJS | MongoDB | MySQL | Postgres | Ruby | Ruby on Rails| React|
Helped support an online advertising company based in North America. In addition to maintaining the company's technology stack, he worked with Rails and SQL on PubSquared, a platform that enables publishers to sell their digital inventory to advertisers, to fully automate user account creation Used JavaScript and the MEAN stack (MongoDB, ExpressJS, AngularJS, and NodeJS) to develop an e­commerce platform that allows local merchants to showcase their products and buyers to compare products. Worked to develop a Rails API with an online educational company to build a freelance application for getting jobs for graduates of their various programs.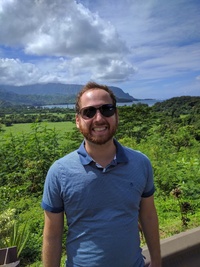 View Profile
Freelance Asset pipeline developer in The Bronx, United States
VP Engineering, Publicis Media
Aspiring polymath, big picture generalist with extensive full-stack software development experience as well as a generous helping of soft skills, business acumen and the irreverent hacker spirit. Favorite language: Ruby. Prefers free-wheeling workplaces with ping pong and/or foosball tables. Focus on attention to detail and communication, promiscuous pair programming, non-dogmatic agile practice, radical simplicity, ad-hoc refactoring, continuous integration, democratic dev ops, lean structures, and self-aware honesty in the pursuit of constant self-improvement.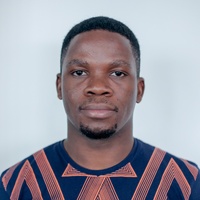 View Profile
Freelance Asset pipeline developer in Lagos, Nigeria
Software engineer and Web Technology Enthusiast
I started programming with the Java language. I was writing desktop applications. Next, I added PHP to the stack with Laravel framework. Next, I picked up Ruby on Rails and loved it ever since. I have done a couple of projects (personal, open source and for organizations with teams). I have worked with Javascript and some of its libraries (React, Node, jQuery). I am good with git and version control and feel very confident approaching every merge conflict I encounter. Aside coding, I like listening to cool music, watching movies and tweaking the settings/preferences of tools I use. My favorite part of every application is the customization section. I also like artistic and creative works.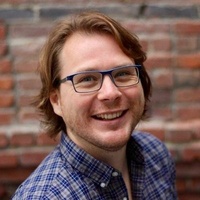 View Profile
Freelance Asset pipeline developer in Seattle, United States
Developer and Mentor | 13+ years of experience | 900+ people trained
🎉 Spring Special - 25% off mentorship for May 2017 🎉 When I was ten years old, my parents gave me a book on the BASIC programming language. You could say it was love at first if-statement because all I could dream about was building castles and spaceships with code. Years later, after earning a B.S. in Computer Science, working in the field for over a decade, and writing code from a beachside hammock in the South Pacific, I formed a new dream—to help others make their own journey into the world of programming. Since becoming a mentor, I've been responsible for the technical, mental, and emotional education of over 900 code school students. And now, I'm eager to share my expertise using CodeMentor and work one-on-one with developers like you. I look forward to meeting you!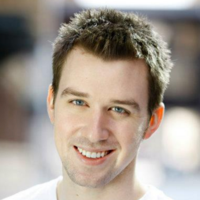 View Profile
Freelance Asset pipeline developer in Tampa, United States
Ruby on Rails + AngularJS + iOS = I'm The Mentor For You!
Hey there! I've been a Ruby on Rails developer since 2010 involved with many different configurations and setups including Ruby 1.8.7-2.2, MySQL, PostgreSQL, MongoDB, DataMapper, Rails 2.3-4.1, jQuery/CoffeeScript, CSS/SCSS/Bootstrap/Foundation, and Sinatra. From there, I made a shift from that and for the past two years I've been an AngularJS developer as well, recently switching to Angular 2. In that time I've simultaneously been building my mobile skills with iOS using both Swift and Objective-C. I remember how tough it was getting started in the web dev and mobile scenes and always appreciated those who guided me to becoming the developer I am today. Now, I would love to do the same for you as I help you learn best practices and "get over the hump" of difficult concepts, or move forwa...
View Profile
Freelance Asset pipeline developer in Alexandria, United States
Bryan Hoffpauir (BJ Hoffpauir) - Experienced Technology Executive & Developer serving the Fortune 500®, SMB's & Grammy® Winning Artists for nearly 20 years
I've been delivering Media, Technology, & Management Solutions to the problems of SMB's, the Fortune 500® & Grammy® Award Winning Recording Artists for nearly 20 years, having designed, developed, supported and led teams managing eCommerce and ERP systems responsible for over $1.5 billion dollars in revenues. I am a seasoned Technology Executive skilled in Leadership of Technology Organizations, Highly Scalable Systems, Enterprise IT, Systems Architecture, Strategic Planning, Marketing & Branding, Knowledge Centered Support, Cloud Services, DevOps, Automation / SCADA / HMI Systems, Magento, WordPress, and Distributed Computing. I have a proven Record of Success building and leading Global Teams, articulating & executing strategic vision, and delivering Technology, Media & Management...
Need to Hire a Senior
Asset pipeline
Developer?
Get Started
Are You an
Asset pipeline
Developer?
Get paid while making an impact. Become a Codementor for the next wave of makers.
Apply Now