Freelance Asp.net Developers Available for Hire
Hire Now
Freelance Asp.net developer in Richmond, Canada
Full-Stack CEO, Lean Startup Consultant, Super Genius, Force of Nature
Director of Technology / Senior Consultant (Aequilibrium) Built two

ASP.NET

MVC/Angular based applications for environmental client Solution Architect (ESSA Technologies) Rearchitecture, rewrite, user interface/experience redesign of ESSA's flagship fish water management tool to bring it in line with relatively modern day technologies Design, business requirements, architecture, development for an environmental Decision Engine for use by water conservation agencies across North America Solution Architect (Students Finance System 2.0) (Alberta Advanced Education (Government of Alberta)) Managed, developed, and successfully delivered a $20M rewrite of Alberta Advanced Education's Student Finance System (several large interrelated web applications tied together under a common data lay...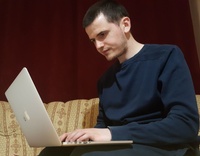 Hire Now
Freelance Asp.net developer in Sarajevo, Bosnia and Herzegovina
Result-oriented. JavaScript, C#, ASP.NET Core, React.js, Angular, ASP.NET, Windows Forms, Mentor, Full Stack Software Engineer, Consultant.
★ I give discounts for long-term mentorships. Simply contact me and we can figure out something. ★ I will not start the timer until you explain your issue and I am sure that I can actually help or fix it. ★ If I can't fix your issue or HELP you, you'll get a refund. ★ Highly experienced and proficient in JavaScript (ES5, ES6/ES2015 and later) and related tech stack (Angular, React, jQuery, Node/Meteor). ★ Highly experienced and proficient in C#, .NET, Web API / MVC and .NET Core, .NET Core MVC / Web API ★ Coding Practices: Design Patterns, Refactoring, Testing and Testability, Separation of Concerns, Loose Coupling, SOLID Principles, and more I can help you understand your weakness when approaching the problem, debugging, organising your code and making it more readable and maintainable...
Hire Now
Freelance Asp.net developer in Paris, France
Senior Full Stack Developer (.NET / Angular ) ​
Experience With Angular 2+ - PSM I (Professional Scrum Master I) - 14 years of experience - Telerik MVP from June 2012 to June 2013. - MCTS 70-515 - Bilingual English / French (7 years in the united states), Bilingual Spanish / French (4 years in Spain), Native Arabic (born and raised in Morocco). -

Asp.net

core, Angular 2, oauth(Skill level is in the order they are presented).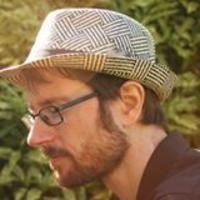 Hire Now
Freelance Asp.net developer in Islington, United Kingdom
CTO and full stack/CMS developer on MS stack, 22 years experience
I've worked as a CTO, in agencies, and as a one man solutions shop for small businesses. I've used 2 commercial CMSs and built 2 of my own. Very experienced developer from hardcore search algorithms to building jQuery plugins for responsive design. Just started a project to market the second CMS I wrote commercially - currently converting it to

ASP.Net

Core. Currently tech mentoring startups at Microsoft Ventures London.
Hire Now
Freelance Asp.net developer in Ottawa, Canada
Software developer with experience in: iOS, AngularJS, NodeJS. - Python and AI learner.
I teach this topics in the university and this is our main technology for normal projects in the company (Acklen Avenue). Have done from small projects to mid size projects. Most of this projects are webapps and simple console apps that serves as integrations for other apis.
Hire Now
Freelance Asp.net developer in Nolensville, United States
Results-oriented software problem solver
The Windows forms experience pains me, but I have it. .Net isn't my favorite, but I have mentored a number of people building backend services and custom integrations with other web services etc. I've also built a number of small, one-off applications to fit into an existing Windows environment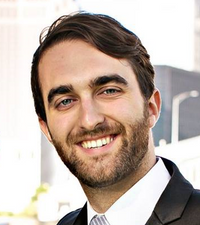 Hire Now
Freelance Asp.net developer in Westlake, United States
Software Engineer & Entrepreneur
At OEC, I mainly produce APIs for internal use at our company and thus have learned how to make APIs that other developers enjoy using. I have also hosted several

ASP.NET

MVC sites in Azure for a couple startups.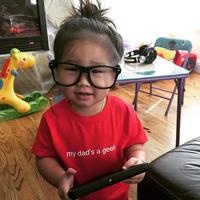 Hire Now
Freelance Asp.net developer in Wylie, United States
Telerik Kendo UI & Angular Developer Expert, MSDN Author, MCPD, Coder, Hacker, App/Dev Principal Architect @ Pioneer Natural Resources, Blogger, Dad, 💚 TypeScript, MEAN Stack, .NET Core, URF.NET, URF.Core
Able to do scheduled sessions on same day of request, please schedule and we can coordinate from there. Didn't have a self introductory video for my profile, however here's one of my training videos on one of my expertise listed: frameworks. http://blog.longle.io http://twitter.com/lelong37 http://developer.telerik.com/community/developer-experts http://codeplex.com/site/users/view/lelong37 http://linkedin.com/in/lelong37 http://msdn.microsoft.com/en-us/magazine/ee532098.aspx?sdmr=LongLe http://github.com/lelong37 https://www.nuget.org/profiles/lelong37 https://www.nuget.org/packages?q=urf https://github.com/urfnet
Hire Now
Freelance Asp.net developer in Rumford, United States
I Dream in Code
I come from a government contracting background, developing C#

ASP.NET

applications for various government agencies including the USAF, USMC, the DoD at the Pentagon, and the US Army. After leaving the civilian contracting world, I entered the large-scale Fortune 500 enterprise world as a .NET Team Lead consulting on high-profile enterprise applications across the corporate and industrial spectrum. I've also build applications for start-up environments in

ASP.NET

MVC, as well. Contact me now to discuss your needs and how I can assist you.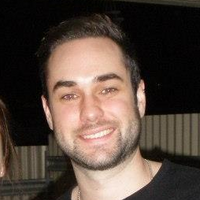 Hire Now
Freelance Asp.net developer in Perth, Australia
Full Stack Web Developer / Application Architect
My journey as a web developer began by building websites and web applications while completing my Bachelor of Computer Science degree in 2005. I've now accumulated over a decade of industry experience with a broad skill-set spanning the entire web technology spectrum. Over the course of my career I've coordinated countless project releases and delivered applications, both large and small, on a broad range of platforms and devices. I am now well established as a freelance web developer and have the ability to take on a diverse variety of project types. I see projects through from the ideas conceived by my clients, to the release and subsequent support and enhancement phases.
Hire Now
Freelance Asp.net developer in Chatswood, Australia
Full Stack Javascript/Nodejs Designer/Developer with Enterprise-scale API/Data Architecture experience
Broad experience with the Microsoft stack for enterprise-scale systems engineering while focussed on web applications (SaaS and high-volume website) using ASP.NET. My skills evolved from monolithic to SOA architectures using SOAP services then followed by REST and Ajax. Recently, - worked with a CBA, a world-class bank in Australia, as a Senior Application Architect, design .NET based full stack solutions. Later promoted to Distributed Architecture Manager. - most recent experience with FinTech, involved taking a monolithic

ASP.NET

and C# stack and evolving it into a microservices platform on .NET with RabbitMQ and ServiceStack. These included leading design, development, team mentoring and cosching QA Engineers on test automation. - worked with Transport for London as a .NET Solutions ...
Hire Now
Freelance Asp.net developer in Johnstown, United States
Enterprise application developer with 15 years of experience in the industry.
I've been building and architecting abstract and complex .NET applications for more than a decade. I've built everything from static to completely dynamic applications. I've performed code generation from meta-data to build compilable and deployable .NET applications from nothing. I support applications that are accessed by hundreds of thousands of users across the country. These applications are proprietary in general but have shaped my experience over the years.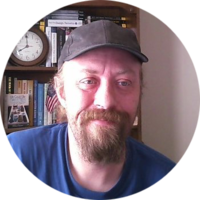 Hire Now
Freelance Asp.net developer in Loja, Ecuador
C#, TDD, and and Clean Coding Expert with 18 Years Experience
I am an experienced, committed software engineer who continually seeks clean, elegant solutions to business challenges. My lifelong passion for technology drives me to proactively expand my horizons, constantly exploring and evaluating new languages, platforms, frameworks, tools, and best practices and applying them in my work to produce truly awesome results. I also believe that a fundamental prerequisite of highly successful teams is the open, honest interchange of ideas, feedback, and experience, culminating in an environment of personal and professional growth for all involved. It is in this spirit that I offer to share my experience with others as a CodeMentor.
Hire Now
Freelance Asp.net developer in Constanța, Romania
Passionate Christian, family guy and full-stack web developer
I've worked with an agency that focused on web projects for insurance companies and brokers. We used Microsoft technologies, heavily reeling on web-services. I've integrated Soap, WCF, Rest, J2EE web-services. I've also worked on the logging module to save data on each API call
Hire Now
Freelance Asp.net developer in Istanbul, Turkey
I'm a Microsoft Certified Solution Developer (in Web Apps) with over 5 years of experience using C# MVC and Microsoft Azure cloud services to develop highly scalable and secure solutions with a track record to back that up.
I'm a Full Stack developer specialising mostly in C#,

ASP.NET

MVC, Entity Framework and Azure, though you'll also find me dipping my toe into the IoT pond as well, developing firmware for microcontrollers / embedded systems with C. If you would like to find out more about me, you should check out my LinkedIn (see recommendations), GitHub and Stack Overflow profiles (in addition to my existing reviews here.)
Are You an
Asp.net
Developer?
Get paid while making an impact. Become a Codementor for the next wave of makers.
Apply Now