Freelance Asp Developers Available for Hire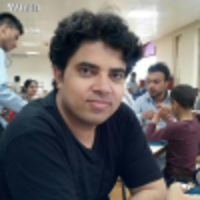 Hire Now
Freelance Asp developer in Ashburn, United States
Expert Visual Basic, C# and JavaScript Developer
I am an expert Visual Basic developer with over 15 years of experience. I am highly talented and skilled in problem solving and understanding complex and large code base.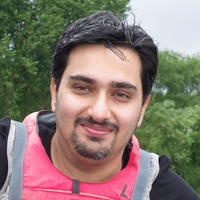 Hire Now
Freelance Asp developer in Ashburn, United States
Expert Full Stack Developer
I am a founder and lead developer at ISolution Technologies. I have developed high performance and user friendly websites by using various popular technologies including but not limited to PHP, MySQL, MongoDB, WordPress, jQuery, Sphinx Search, Laravel and more.
Hire Now
Freelance Asp developer in Playa del Carmen, Mexico
Software Engineer
Full stack software engineer with 6+ years experience in JavaScript and ASP.NET development, including analysis, design, and development of business applications and websites. Creative problem solver adept at finding technical solutions to business challenges; adapts to new languages and platforms quickly. Excellent communication skills and experience working directly with coworkers and clients to identify business objectives and establish requirements. Passionate about education and finding ways to make technical concepts communicable and enjoyable for people of non-technical backgrounds
Hire Now
Freelance Asp developer in Memphis, United States
Founder and Director at dijital Academy
I've been into tech all my life and that has lead me into working with a mix of command line, mobile and PC games, and web development. Along the way, I've learned that I enjoy teaching and helping others through school and working at summer tech camps. I also play the alto sax and am getting into kick boxing for some more activity in my free time.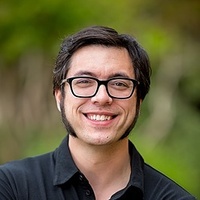 Hire Now
Freelance Asp developer in Ashburn, United States
Pragmatic Developer/Leader/Architect
I've been working in enterprise software my entire career and done just about everything. Going to market with a new product is my strength, but I've been told I'm great at rehabilitating old products as well. Let's make something great!
Hire Now
Freelance Asp developer in Tampa, United States
My expertise lies in developing business and software infrastructure to power natural processes for business, nonprofit, and personal use. I have been in the web industry since its beginnings, creating website success stories such as ChristianJobs.Com, NetMinistry, DayShout.Com and other web ventures.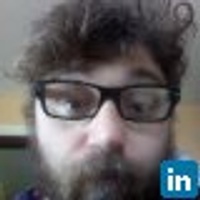 Hire Now
Freelance Asp developer in Raheny, Ireland
Azure thinking to connect dots together
My motto: "Do not pray for easy lives. Pray to be stronger men." - John F. Kennedy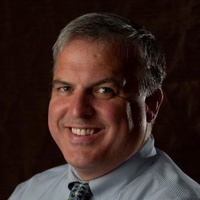 Hire Now
Freelance Asp developer in Chantilly, United States
Full Stack Developer
William Cobb is a forward thinking and accomplished Software Developer who can ensure software applications and systems meet the highest levels of availability, security and performance. With more than 20 years of development experience, William brings a wealth of expertise to every project he sets out to develop. His ability to create state-of-the-art, Web-based business applications and solutions has benefited major enterprise customers in a variety of industries. Some of William's strengths include: * Leveraging modern design methodologies to meet business demands; proven expertise in C#, JavaScript frameworks and SQL development. * Spearheading efforts across the full software development life cycle (SDLC); adept at guiding development teams to build and implement mission critical appl...
Hire Now
Freelance Asp developer in Buenos Aires, Argentina
Application Developer and Project Manager in a wide variety of business applications. Interested in client/ server or Web applications and relational database design using Oracle and MS-SQL Server. Always interested in learning other languages and start new projects and Challenges. Specialties: Application Development, Analysis and Architecture Design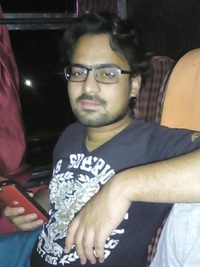 Hire Now
Freelance Asp developer in Anand, India
Full Stack Senior Software Engineer (DotNet + AngularJS + MS SqlServer)
Everyday i am passionate about learning and implementing something new may it be Logic or technology. I like controlling technology and make it do what i need from it. Doing work ahead of my role is my attitude. Achieving the deadlines, Quality work, QA assured, Team management are my expertise. MOTTO: You need right peoples to be successful, not great peoples. And so i have a team of correct peoples for work and we never fail.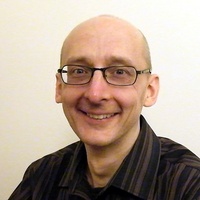 Hire Now
Freelance Asp developer in Nottingham, United Kingdom
Web developer with graphical flair and a gift for language - Wordpress, Joomla, Drupal
I am a freelance web developer with years of experience in getting projects online. If you're looking for someone who not only has technical skills to build and maintain websites, but can also create attractive graphics and logos and display complex information logically, I can help. As a languages graduate with 5 years' experience working for the web team of a local authority, I can offer you a versatile skill-set and hassle-free management of your website needs. Feel free to get in touch and pick my brain!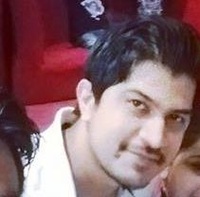 Hire Now
Freelance Asp developer in Pune, India
Tech blogger(https://neelbhatt.com), Top 4% overall on StackOverflow, Senior Software Engineer
* 5 years of professional experience in software design, development, debugging, documentation and testing of Client–Server and Web based Applications. * Experienced in Object Oriented Analysis and Design using UML Methodology. * Experienced in SW development models like Agile, Scrum. * Web based Application using Java spring MVC, Oracle.. * Web based Application using MVC 3/4/5 and Web-API. * Worked with .NET Framework 3.5,4.0 and 4.5. Specialties: Development using Microsoft Technologies - ASP.Net, WebForms, MVC, Socket Programming, Rx, Windows service, WCF services. Development using Java Technologies - Java, Spring MVC, Oracle UI/UX Development using JQuery. Development by following Agile. You can find my Blog here :- https://neelbhatt40.wordpress.com/
Hire Now
Freelance Asp developer in Meridian, United States
Full stack software developer. Trained in User Experience design. Agile Methodologies.
I've developed a number of medium sized web applications from scratch and managed legacy systems. I prefer test driven development and agile methodologies. I enjoy working the full-stack from user experience design, API design through to the DB.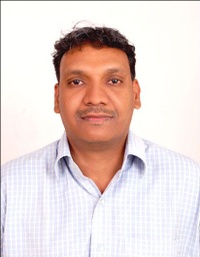 Hire Now
Freelance Asp developer in Hyderabad, India
Programmer, Software Consultant, Web Designer
Experienced in working various SharePoint versions ranging from 2003,2007,2010 and 2013. Experienced in integrating different LOB applications into SharePoint using various approaches as per client need. MCP certified IT professional seeking assignments in SharePoint Application Development, Deployment and Maintenance with a growth driven IT organization. 8 years of professional IT experience, 3+ years of experience in asp.net using vb.net, 3+ years of experience in various SharePoint Technologies (version wise), Knowledge of WCF 4.0 and Workflow Foundation 4.0 (undergone corporate training). SharePoint Knowledge includes following areas , - Web Part development and deployment, Configuring SharePoint Server, Profile Management, Using InfoPath Forms, Custom workflow development using...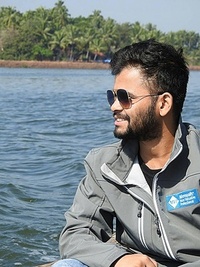 Hire Now
Freelance Asp developer in Mumbai, India
.Net & Angular Developer
I'm 26, tech enthusiast, always eager to learn for solving business problem optimistically. Currently working on Banking and Finance domain. I've total 5 years of experience in Microsoft stack on back-end and on various front-end frameworks. Also I got honored with Microsoft MVP award twice. Personally I believe in knowledge sharing. I have experienced that, it doubles the existing knowledge. Hence I frequently speaks in local meetup group. My current interest is to work on Research & Development related work, and based on analysis, decide which way is better to go for. I played with Server Side:- C#, .NET MVC, .Net WebAPI, SQL, Entity Framework, ADO.NET, Nhibernate, NUnit, SSRS Front-end:- Angular, AngluarJS, Typescript, JQuery, Javascript, Jasmine, HTML, CSS Below is the list eve...
Are You an
Asp
Developer?
Get paid while making an impact. Become a Codementor for the next wave of makers.
Apply Now