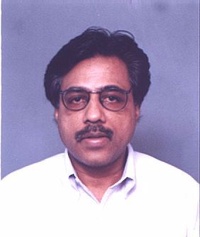 Anand
Full stack web applications and Desktop / Client server applications developer
As the team leader for our company's software products, I have developed and mentored many trainees while designing and developing classic visual basic based products some of which were multi-lingual (in all indian language scripts) using our core language technology and fonts based on our "Akruti" product. Some examples of full-fledged products using VB6 and Access / MsSQL are: 1. Shubh-Labh: An accounting product in indian languages for non-english small traders and companies. 2. e-Karyalaya: An e-government product in Indian languages for government and public sector departmental offices and organizations covering Attendance, Payroll, HR functions, Legal Scrutiny and Office Workflow. 3. cyDOCS/cyKNIT: Was a web based document and knowledge mangement portal using ASP/Vbsript code extensively and having a desktop interface using VB6 and Internet Explorer browser interface using ActiveX Controls. 4. cyBANK: A co-operative banking product in local languages using VB6 as front end and Access/MsSQL as back end with desktop and client-server configurations.
C c++
- 10 years experience
I started out as a hardware designer with microprocessor based systems using Zilog 80 / Intel 8080 chips and progressed from using assembly / machine coding to C and C++ for multi-lingual text editing systems on photo composing systems which gradually gave way to desktop publishing systems. I am specialized in developing system level hooks using C and C++ for Microsoft Windows which was used in a multi lingual enabling product called "Akruti" which our company pioneered for allowing Indian Language Scripts to be seamlessly used in applications on windows OS starting from ver 3.1 right up to the current windows 10.
I have been leading a team developing web based reporting software for SCADA systems which log data into databases like MySQL, MS SQL and Oracle. Thus I have specialized in creating we based reporting dashboards for industrial automation systems working with some leading hardware/solution providers in the industrial automation space. l also have extensive experience in developing web applications for small scale businesses using Php/MySQL and other related web technologies for project monitoring, education consultancy, inventory / costing, clinic / small hospital management etc.