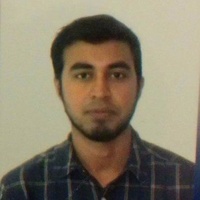 Asif Iqbal
Data Science Engineer at Rubikloud Technologies Inc.
$15.00
For every 15 minutes
Greetings!! This is Asif Iqbal. I am a software engineer based in Toronto, Canada. I am more than happy to help people with solving their coding problems, design issues, databases, interview preparation and providing with any other sort of programming tutorials. My strongest language is Java and SQL. However, recently I have also worked a bit with Python and in the past worked with other languages and tehnologies as well. In general, I am kind of technology agnostic and willing to pick up anything on demand. I have been absorbed in software development and design for the past few years, with an emphasis to back-end, data pipelines, server side development, databases, performance optimization and system analysis. Over the years, I have gained expertise in object oriented programming, design patterns, best practices, reverse engineering, code re-factoring, coding standards, security guidelines, performance tuning, writing high-performance and scalable code, query optimization, finding and fixing critical bugs in existing code-base, and of course, collaborating and working in harmony with other team members. Recently I have been growing interest in big data, data analytics and data management; and looking to pursue a career with an emphasis to these areas. My ideal goal would be to join a team in where I get to pursue a role that is somewhat in alignment with these stuffs, and get to develop in depth expertise in big data engineering by successfully contributing myself as well as collaborating with and gaining knowledge from my team-mates. I am always ready and open to switch to pursue and explore any new tools and technology stack that fits the needs. As for my academics, in 2011, I completed my master's in Software Engineering from McMaster University, Hamilton, Ontario, Canada. Back in 2008, I gained my Bachelor degree in Computer Science and Engineering from Bangladesh University of Engineering and Technology.
Github repositories
Coursera-Machine-Learning-Classification
IPython notebook solutions for University of Washington's Classification course of the Machine Learning specialization in Coursera
Coursera-Machine-Learning-Regression
IPython notebook solutions for University of Washington's Regression course of the Machine Learning specialization in Coursera
Average Rating
5.0
(36 ratings)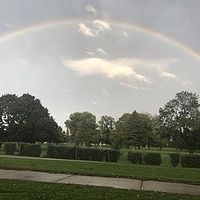 He is expert for Python and Java as well. Highly recommended!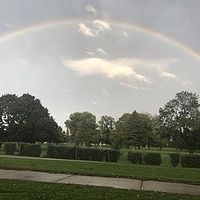 Asif is professional. I would recommend him without any hesitation. In addition, I know his academic and career that he accomplished from the very good ranked institutions.
Did the job as requested, quickly done and well structured code.
explanation was clear and helpful
Amazing free lance job done well before the deadline!! very happy i have chosen Asif! He has done everything exactly as I asked him to. Definitely recommend!
Great help. Fast and effective solution. I got what I wanted in just a few minutes.
VIEW MORE REVIEWS