Ashish Bangar
Android Developer with 10+ App Built from Scratch.
$10.00
For every 15 minutes
"Arduous tasks can be accomplished with strong confluence of skills and dedication." This is the thing i Believe in, An Android Developer By Choice and a Executer by Heart, I believe in "Get The Things Done" Theory. Technological skillset: -Android Development Fitness Enthusiast, Music Lover, Android Geek, Traveller.
Working as an android developer from past 3 years and have a professional experience of 2 years with one of the best E-commerce company in india. Android is my passion and have developed more than 10 apps, out of which 5 are on play store live currently and having 10 million + Downloads
Worked on three projects with managing auto escrows, managing orders, cities, user profile, background tasks, sidekicks and mailers.
Average Rating
5.0
(4 ratings)
Excellent mentor! Knowledgeable and friendly.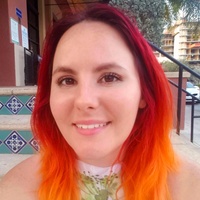 Patient, helpful, and determined to find the answer!
Ashish was very knowledgeable and easy to work with. Highly Recommend!