Find a mentor

Web Programming

Mobile App Programming

Programming Languages

Data Science /Engineering

Database /Operations

Others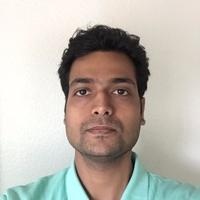 Ashish
Consultant | Technical Speaker | Startup Founder | Full Stack Developer | Chatbots | AI | Machine Learning | JavaScript | jQuery | NodeJS | AngularJS | MongoDB | MeteorJS | ElasticSearch | Firebase | Android | Ionic | Mocha | Digitalocean | MySQL
How Artificial Intelligence is impacting IT Service Management
This post describes how AI is being used in IT Service Management automation.
Autonomous Cars and Artificial Intelligence (AI)
This article gives a high level introduction to how autonomous cars work and how artificial intelligence is being used to empower the self-driving car industry.
Understanding Amazon's Alexa and Building Alexa Skill
Understanding how to develop Amazon's Alexa skill. This article explains the step-by-step process to develop an Alexa Skill.
Understanding Beacons: Contextualized User Experience
Optimizing user experience with Beacon and Google's Proximity and Nearby APIs.
Choosing a Point Of Sales (POS) System for Your Business
Read this post to get a hang of POS and a list of features every POS system should have.
InfluxDB To Grafana: Visualizing Time Series Data in Real Time
A tutorial explaining how to visualize a time series data from InfluxDB into Grafana.
The Rise of Chatbots in Businesses
Chatbots are the future. Learn about chatbot trends and resources that will help build your own chatbots!
Automating Your Workflow with Zapier: A Step-by-Step Guide
Learn to create unique one-to-one integrations for apps like Gmail, Facebook and Trello without writing coding. This tutorial utilize Zapier to automate your workflow!
Beginner's Guide to ElasticSearch
Elastic is a JSON-based search server based on Lucene and provides a distributable full-text search engine that's accessible through a restful interface. Here is a beginner's guide to how to get started with Elastic.
VIEW MORE
Recursion
try to write on a paper the flow of the program whihc you want to recurse. It helps you understand the flow better and hance, write clear and understandable...