Ashish
Consultant | Technical Speaker | Startup Founder | Full Stack Developer | Chatbots | AI | Machine Learning | JavaScript | jQuery | NodeJS | AngularJS | MongoDB | MeteorJS | ElasticSearch | Firebase | Android | Ionic | Mocha | Digitalocean | MySQL
For every 15 minutes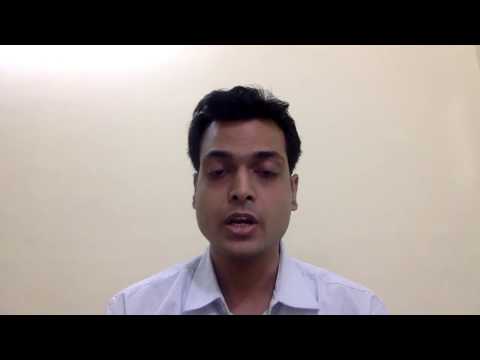 ** Full Time Consultant, Entrepreneur, Developer. ** ** One Minute Quick Video Intro : https://www.youtube.com/watch?v=ylxt9a-izOw ** One of the BEST Mentors on this Platform Consistently ** ** Most Searched for Consultant For Chatbots and Voice enabled Apps** ** Have Build Products for Startups and Large Enterprises. ** ** Consult Startups with their Product. ** ** Invited Speaker at Tech Events. ** ** You will not be Charged if i am not able to Resolve your Issue.** **Go Ahead and Schedule a Session with me, I would love to talk to you ! :-) **
Github repositories
AndroidSqliteFirebaseApp
A sample app demonstrating how to keep sqlite in sync with Firebase Cloud DB in Realtime.
AndroidSqliteFirebaseCloudSync
A demo app showing how sqlite is kept in sync with Firebase cloud DB
How Artificial Intelligence is impacting IT Service Management
This post describes how AI is being used in IT Service Management automation.
Autonomous Cars and Artificial Intelligence (AI)
This article gives a high level introduction to how autonomous cars work and how artificial intelligence is being used to empower the self-driving car industry.
Understanding Amazon's Alexa and Building Alexa Skill
Understanding how to develop Amazon's Alexa skill. This article explains the step-by-step process to develop an Alexa Skill.
VIEW MORE POSTS
Average Rating
4.9
(236 ratings)
Asheesh is an outstanding coding mentor! I cannot wait for our next conversation!
Excellent tutorial with great examples that we were able to try together in real-time!
Asheesh knows exactly what I need to learn, helps guide me and answers my questions along the way!
Aasheesh was create help, he helped me with a complex problem. Also he is quick is solving problems
Aasheesh was very good to work with. Very good communication skills and took the time to understand what we wanted to do. I would recommend others use him as well.
Aashees was very straightforward in helping our organization get the information we needed. He understood our concerns and understood that security was paramount to the success of our up and coming project. We were so impressed that we decided to retain him for a short project that we have upcoming. We came here looking for expertise and indeed that is what we found. Chris Burd CIO Education First Credit Union
great help will work with him again
Awesome instant help! Thank you!
Aasheesh is great! He's highly knowledgeable, a real professional and has a patient, kind attitude. He's skilled at Twilio, which is unusual compared to other mentors on the site. He's an excellent communicator and speaks good English. I will definitely go to him again with more coding challenges.
VIEW MORE REVIEWS