Ashish
Consultant | Technical Speaker | Startup Founder | Mobile & Full Stack Developer | CTO | JavaScript | jQuery | NodeJS | AngularJS | MongoDB | MeteorJS | ElasticSearch | Firebase | Android | Ionic | Mocha | Digitalocean | MySQL Programmer
For every 15 minutes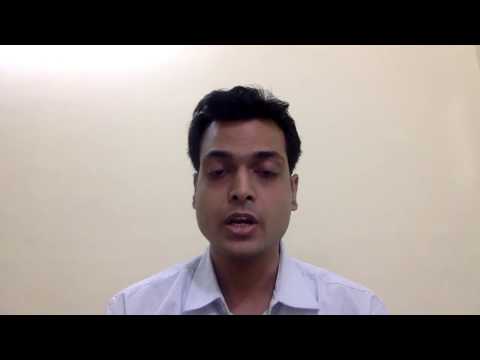 Hey Hello :-) !

Here is my quick video introduction, check this out :

https://www.youtube.com/watch?v=ylxt9a-izOw
I have over 173 plus 5 star reviews with over 130 sessions done successfully till date.

I have consulted over 50 plus startups and companies small and large on various projects till date.

I have 8 years of industry, startup experience working with people from diverse locations.

I communicate really well.

I can help you solve your programming problems. I love working at a pace which is super fast while maintaining best quality and giving value to my clients.

I also guide various startups in making a market fit product so they have a larger impact.

Apart from technical guidance , i also write blogs on startup culture. ping me and i will send you my blog post links :-)

Can i help you ?

If Yes ....then Just go ahead and schedule a session ... i will jump in the session, let's talk soon ! :-)

If No..... even then let's talk and be friends :-) Go ahead and ping me !

Understanding Beacons: Contextualized User Experience
Optimizing user experience with Beacon and Google's Proximity and Nearby APIs.
InfluxDB To Grafana: Visualizing Time Series Data in Real Time
A tutorial explaining how to visualize a time series data from InfluxDB into Grafana.
The Rise of Chatbots in Businesses
Chatbots are the future. Learn about chatbot trends and resources that will help build your own chatbots!
VIEW MORE POSTS
Average Rating
5.0
(184 ratings)
very very knowledgeable. we talked about AI and chatbots. Ashish knows his stuff.
Im a front end developer and Ashish was very kind walking me through the very basics of express js and node, cause i need to know how to build the backend to my app.
Great even long after the project is completed
There are few things that Ashish can't do. He seems to know every language and manages to produce amazing products with consummate ease. A pleasure!
Ashish is one of the greatest people I have had the pleasure to work with. Patient, highly skilled and quick are just a few of the words to describe my experience. He will go above and beyond to complete your task and I highly recommend him
Great help! Very fast turnaround!
Ashish is a very proficient mentor that will go through what you need and makes sure you understand the technique he uses. As usual, highly recommend!!
VIEW MORE REVIEWS