Ashish
Consultant | Technical Speaker | Startup Founder | Mobile & Full Stack Developer | CTO | JavaScript | jQuery | NodeJS | AngularJS | MongoDB | MeteorJS | ElasticSearch | Firebase | Android | Ionic | Mocha | Digitalocean | MySQL Programmer
For every 15 minutes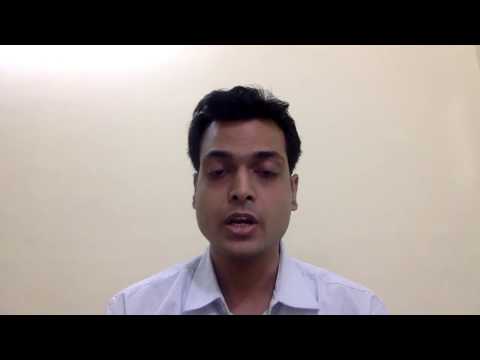 ** Full time consultant, Entrepreneur, Developer. ** ** A quick video introduction : https://www.youtube.com/watch?v=ylxt9a-izOw ** ** I build products for startups and big enterprises. ** **I consult startups technically and helped them with their product. ** **You will not be charged if i am not able to resolve your issue.** **Go ahead and schedule a session with me,I would love to talk to you ! :-) **
Github respositories
AndroidSqliteFirebaseApp
A sample app demonstrating how to keep sqlite in sync with Firebase Cloud DB in Realtime.
AndroidSqliteFirebaseCloudSync
A demo app showing how sqlite is kept in sync with Firebase cloud DB
Choosing a Point Of Sales (POS) System for Your Business
Read this post to get a hang of POS and a list of features every POS system should have.
Understanding Beacons: Contextualized User Experience
Optimizing user experience with Beacon and Google's Proximity and Nearby APIs.
InfluxDB To Grafana: Visualizing Time Series Data in Real Time
A tutorial explaining how to visualize a time series data from InfluxDB into Grafana.
VIEW MORE POSTS
Average Rating
4.9
(214 ratings)
Ashish was great to work with. He provided an extremely quick fix for my issue and I would definitely recommend him.
Ashish was great help with brainstorming solving parts of issues and give ideas on how to proceed.
The kickoff call was awesome. Setting the outcome – what to expect from the mentorship. Looking forward to the next session.
Very good explainer! Able to quickly digest new material. Will be using Ashish again.
Ended our sessions on a high note with reviewing sample code on React native and redux explaining the flow and concepts involved.
Very helpful in researching my problem. Great, pointed me in the right direction.
Hands on session thus able to understand the implementation of the theory sessions explained earlier.
Ashish did a great job helping me with a Selenium issue I was struggling for a while. He quickly identified the cause and helped me to fix it.
Well versant with the topics to cover.
He was understanding in terms of rescheduling. Excited that we finally got to start on React Native. The basics of react native were well explained to the minor bits
VIEW MORE REVIEWS