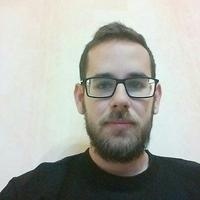 Andrey Rusanov
Average Rating
5.0
(13 ratings)
May 2017
Excellent mentor. Explains concepts very well and knows Django inside-out.
Apr 2017
Good session. We covered Django Rest Framework and made really good progress on my app. Definitely recommended for Django development.
Excellent session. Helped develop my app in a very intuitive way and is able to find the root cause of problems very easily. Highly recommended.
Really good teacher! Covered PyCharm debugging and helped me refactor my code. Highly recommended for Django work.
Feb 2017
Excellent mentor. Went through everything I needed and solved all the problems on my list. Highly recommended as a Django teacher.
Jan 2017
Excellent mentor. Went through my code very thoroughly and rewrote it in a way that made sense. Highly recommended.
Dec 2016
Great mentoring for Getting Started with Django!
Great mentor with Django!
Nov 2016
Really easy to work with and very clear with direction
Thank you for your help Andrey.