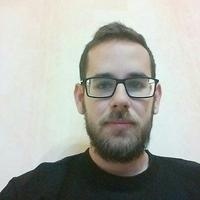 Andrey Rusanov
For every 15 minutes
I'm a Software Engineer and my main language is Python. I'm working about 5 years and made quite a lot of projects, related to web mostly(but also to some Linux-related things). Beyond actually development, I mentor team mates and do Python interviews quite often. I also do unit and automation tests, architecture design and so on. I will be glad to share some of my experience and help people to solve their problems.
3
Python
3
Git
Average Rating
5.0
(13 ratings)
Excellent mentor. Explains concepts very well and knows Django inside-out.
Good session. We covered Django Rest Framework and made really good progress on my app. Definitely recommended for Django development.
Excellent session. Helped develop my app in a very intuitive way and is able to find the root cause of problems very easily. Highly recommended.
Really good teacher! Covered PyCharm debugging and helped me refactor my code. Highly recommended for Django work.
Excellent mentor. Went through everything I needed and solved all the problems on my list. Highly recommended as a Django teacher.
Excellent mentor. Went through my code very thoroughly and rewrote it in a way that made sense. Highly recommended.
Great mentoring for Getting Started with Django!
Great mentor with Django!
VIEW MORE REVIEWS