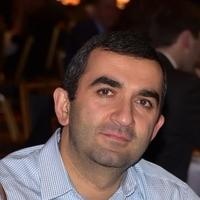 Artsrun Ohanyan
Average Rating
4.9
(10 ratings)
Jan 2017
Although the session was longer than anticipated, Artsrun was a great help offline, which enabled the task to be done.Thank you!
Very helpful & patient. Will certainly be using Artsun again in the future.
fantastic help, helped solve my problem and understand why I was getting errors, also helped debug some warnings as well!
Dec 2016
Got in touch almost immediately and helped solve my question quickly. Very helpful!
Solved my problem and I was very pleased with his approach to problem solving. Will be working with him again to solve new problems and highly recommended!
Nov 2016
He was very fast and clear. He also helped me understand the underlying concept. I was a bit skeptical he might want to string me on since he was paid by the minute, but he made me see the light fast. Highly recommended.
Oct 2016
Able to help me solve my problem with ease. Patient and and helps you understand.