Find a mentor

Web Programming

Mobile App Programming

Programming Languages

Data Science /Engineering

Database /Operations

Others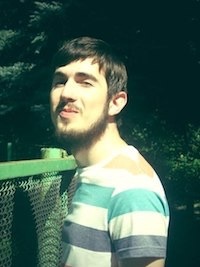 Artem Novichkov
iOS developer from Siberia 👨🏻‍💻
$20.00
For every 15 minutes
Hello! My name is Artem. Let me introduce myself. I've started my professional software development career in 2013. I've come to love iOS development the most and iOS software development is what I specialize in. I am an experienced software engineer with 4+ years of professional iOS (Swift, Objective-C) software development. I am skilled in: - iOS, Swift, Objective-C, AutoLayout/Manual layout, UIKit, CoreData, Interface Builder, Storyboards/Xibs - Object-Oriented Programming (OOP) - Software Architecture - Software Design Patterns - Software Testing - Project Organization I also have a Masters degree in Information Security. Let's get in touch 👍 I'd be glad to help you if I can.
Github repositories
iOS-11-by-Examples
👨🏻‍💻 Examples of new iOS 11 APIs
Swift-For-Scripting
📋A hand curated collection of useful and informative Swift Scripting materials.
Average Rating
5.0
(3 ratings)
Very helpful, excellent English, friendly and quick!!
Artem was nice and patient. He solved all the problems I had and set me ready for the next steps