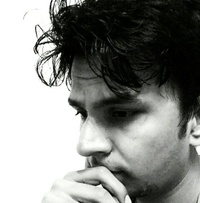 Arpit Bhayani
I solve my problems using programming | Engineer | Devops | Full stack Developer | Python, NodeJS , GoLang and C++ are the languages I speak | Bug Fixer
$15.00
For every 15 minutes
I'm an avid programmer, passionate about code, design, startups and technology. Currently I am working at Amazon as Software Development Engineer 2. Before Amazon I was working for a healthcare startup named Practo where I single handedly created 5 microservices. In my free time I write Tech Articles, read, play games, participate in contests, conferences or hackathons, and write about what interests me in science at http://arpitbhayani.me I have created and currently maintaining lots of Open Source products/tools and libraries https://github.com/arpitbbhayani/flasksr https://github.com/arpitbbhayani/tripod https://github.com/arpitbbhayani/bucket-list I have been programming in Python for the last 8 years dealing in Web, Data Science, Maths, Business Applications, Automation Projects & Web Scrapers. Apart from Python I have also written lots of NodeJS code and have deep expertise in its runtime engine. I'd like to help you here, these are some of the things you can talk to me about and I can help you with - Information Retrieval and Extractions * How to build your own search engine * Data mining and Machine Learning algorithms and implementations * Statistical Analysis of Data * Data analysis and visualization * Web scrappers using scrappy or Requests & BS4 - Python * Any core Python concept - Data types, functions, etc. * Advanced Python features like Generator, Coroutines, Asyncio, etc. * Quick walk through and Python source code - CPython - NodeJS * Any core NodeJS concept * Building REST APIs using express.js + MongoDB - Web development * Design & Developing Flask Web Applications * Design & Developing REST APIs * Javascript, HTML & CSS - Databases * SQL & NoSQL Databases * Key Value Stores like Redis - Architecture Designs / Bootstrap a startup * Designing of Scalable Architectures (High Level Designs) * Deployment of applications and best tools and practices. * Configuration management tool - Puppet * Amazon web services I can also help you with core Computer Science fundamentals like Operating System, Networking, Data Mining, etc. I have also started several open source projects so I can guide on how can you get started with it. I also love to teach and explain concepts in the simplest way. Being a self-taught programmer, I know the difficulties and problems that each of us face when trying to learn and pick up a new language. I like to use the chat to communicate and understand problems first before heading into a session as it can save all of us from bad experiences so feel free to message me.
Github repositories
flasksr
Make flask pages load faster and better by streaming partial HTTP Responses :boom:
WikiSe
A wikipedia search engine that is completely built in Java and works on Wikipedia XML dumps
How Sleepsort helped me understand concurrency in golang
This article was originally published on my blog arpitbhayani.me (http://arpitbhayani.me). I highly recommend you to visit the original article...
Benchmark and compare the two approaches to paginate in MongoDB
[MongoDB](https://www.mongodb.com/) is a document based data store and hence pagination is one of the most common use case of it. So when do you paginate the response? The answer is pretty neat; you...
Why MongoDB's cursor.skip() is slow?
Why
VIEW MORE POSTS
Average Rating
5.0
(4 ratings)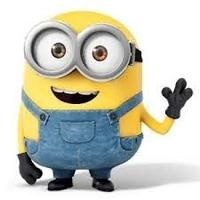 Arpit is very knowledgeable and super patient. He helps me resolve my issue patiently. Highly recommended!
Great person to work with. Managed to meet all of my expectations.