Freelance Arm Developers Available for Hire
Hire Now
Freelance Arm developer in Bengaluru, India
Throughout my career I have worked on various

ARM

core processors staarting from ARM7 to ARM-Cortex-A9. Hence, I have a very good understanding of the

ARM

internals.
Hire Now
Freelance Arm developer in Hounslow, United Kingdom
14 years commercial web developer: .NET, SQL & 29 years a programmer
Recently creating C code and Assembly code for

ARM

Cortex processors: M0+, M3, M4. Can optimize code in assembly and create bespoke libraries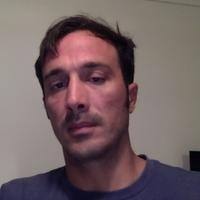 Hire Now
Freelance Arm developer in Ashburn, United States
Software developer with experience in IoT, robotics and automation
I have 13+ years of experience working in major software development projects internationally for engineering, the stock market and research. My intention is always to turn my clients into independent developers, capable of leveraging the knowledge required to accomplish their projects. I can help you to get a solid understanding of the concepts you need to deliver your project. Feel free to book a 15 min session to discuss your project before we start working together. Looking forward to assisting you bridging your technical and/or academic gaps towards your desired outcome. Warmest regards, Vitor
Hire Now
Freelance Arm developer in Lake View, United States
Multi-skilled polyglot software engineer / architect
I've been developing software professionally for 20 years (and recreationally for many years before that) across a number of diverse business domains. I pride myself on clean, maintainable, production-ready code based on sound, thoughtful designs.
Hire Now
Freelance Arm developer in Ashburn, United States
Full stack Microsoft developer
• 7+ years of experience, in Architecture, Designing Developing Enterprise wide applications • Solid technical background developing intranet, internet, N tier and Client Server applications of .NET Object Oriented Programming using ASP.NET, MVC 4/5, SQL Server 2008/2012, MVC, WPF, Azure Cloud, PowerShell and Web API2. • Worked on various architectures like MVC, MVVM SOA, Multi-Tier architectures. • Experience with HTML5, CSS3, JavaScript, JQuery, AJAX, JSON and emerging web technologies. • Worked on all azure offerings SaaS, PaaS, IaaS like Azure Service Bus, Cloud Services, Azure Runbook, Application Insights, Storage, Azure VMs (IaaS), Online TFS, SQL Azure, Event Hub, Azure Service Fabric, AAD, Key Vault etc. • Excellent troubleshooting experience of Microsoft tools and .Net applicatio...
Hire Now
Freelance Arm developer in Hanoi, Vietnam
Assembling the right servers, containers, and Linux systems for your business
I can help you with your infrastructure issues! My bread and butter is Linux servers, Docker, Kubernetes, Docker Swarm, the Weave.works suite of tools, the Hashicorp ecosystem of consul, nomad, terraform, and more-- that's where I can help you and your business deliver a product that is easy to maintain and much faster than the alternative of Virtual Machines. Here's a plain list of stuff I can do very well: -Bash scripting -Embedded Linux -Linux Kernel Configurations -Containerization --LXC --Docker --Systemd-nspawn -Server Infrastructure Cost Management -Container Networking -Hybrid Cloud Systems -Multi-cloud Systems -Referral to vendors for people doing hardware projects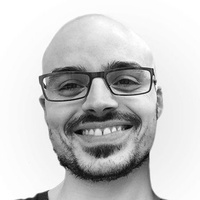 Hire Now
Freelance Arm developer in Cologne, Germany
Problem Solver, Automation Enthusiast, Pragmatist
I mainly work as a Consultant and Developer to help companies on their way to a more agile and user focused way of developing software and/or hardware. I enjoy being a mentor to others and love to learn through intensive collaboration. Things you hear me saying very often: * Test Automation * Pair Programming * Test Early Approaches like TDD Every achievement in my life was supported and enabled by great mentors and teachers that supported me whenever it mattered most. I think it is every ones responsibility to give away the knowledge that was shared in order to enable others on their own way.
Hire Now
Freelance Arm developer in Petaluma, United States
CS and HW Instructor at Make School, Cofounder at IOT Inventor
30 years of experience developing commercial software, six years as a startup entrepreneur. In my career I've implemented software beginning with custom medical finance business applications, recalculation internals of Lotus 123 and Quattro Pro spreadsheet recalc engines, custom graphics chips and processors, ultra secure PC technology... My experience ranges from shrink wrap self service applications to system software and OS's, virtualization, file systems, network stacks, platforms, development tools, languages and frameworks and various types of custom application development. I develop across Windows, Linux, iOS/OSX and Android NDK platforms as well as on embedded systems on Atmel, Microchip, SiliconLabs, TI and

ARM

based platforms. I also design embedded system hardware and am ex...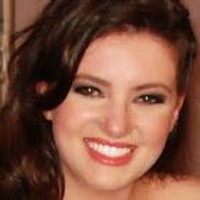 Hire Now
Freelance Arm developer in Londrina, Brazil
Electrical Engineer
I am an Embedded Systems Engineer, graduated in Electrical Engineering and with 3 years of experience in product development and production. I am experienced in hardware (circuit and PCB design) and firmware development (Embedded C in various architectures). I love challenges and new things; as an Engineer my main goal is problem solving.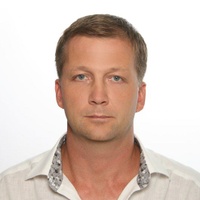 Hire Now
Freelance Arm developer in Kiev, Ukraine
Crypto & Smart card developer
Embedded software developer and team leader focused in security and cryptography. Experience in management of small team (3-5 engineers) during product development and certification processes. Specialties: Cryptography, PKI, Smart Cards, EMV, eID, Crypto currencies, Blockchain, Secure Implementation, Code Optimization, Embedded Systems, Operating Systems, Software Project Management, Product Certification
Hire Now
Freelance Arm developer in London, United Kingdom
Senior Software Engineer / Embedded Electronics Engineer
I am an experienced senior software engineer with over a decade of field experience, primarily in back-end development for web applications. My specialties are performance optimisation, software design, architecture, planning, test coverage, automating builds and deployments.
Hire Now
Freelance Arm developer in Ashburn, United States
Engineering at the border of hardware and software.
I am particularly interested in embedded software development. I like that my code interacts directly with the physical environment and not just within the space of my computer. in my own projects I have employed a variety of programming and hardware skills. - Developed low-level drivers in C--I2C, SPI, UART--for a low power

ARM

Cortex-M microcontroller. - Wrote a custom interface in Python for a Raspberry Pi based device. - Wrote a linux driver in C to use an I2C controller as a virtual keyboard. - Wrote a C++ microtonal MIDI library for Arduino. - Designed custom circuits and PCBs using KiCad. - Tested, troubleshot, and assembled custom circuits. - Reverse engineered old electronics to repair and upcycle them. I am a Senior Network Engineer and have been working in the telecommunicat...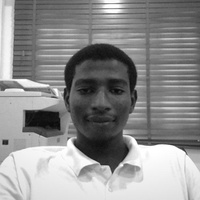 Hire Now
Freelance Arm developer in Suleja, Nigeria
Software Engineer with extensive experience in Mobile Development - Checkout my portfolio http://lethalskillzz.com
I am a forward thinking, results-driven, customer-focused and analytical Senior Software Engineer with extensive experience in mobile and full stack development with database analysis and design. Besides strong backend development skills, I do not only have good in design and integration problem- solving skills but also skills in developing business plans, requirements specifications, user documentation, and architectural systems research. ----------------------------------------------------------------------------------------------------------------------------------------------- Codementor rules that i live by: 1. If I can't fix your issue, you'll get a refund. 2. Unless its a 15min free session, doesn't have to be in a hurry to start the timer. Let's do quick code review and the we ...
Hire Now
Freelance Arm developer in Bristol, United Kingdom
Freelance Firmware Engineer
I am an expert firmware engineer and run a small firmware engineering consultancy business in England. My work experience is mainly in embedded systems for IT products with a strong networking bias. I have experience writing firmware for for

ARM

Cortex-M, PIC, AVR, TI MSP430 and Intel 805x . I have also had significant exposure to PC applications programming on Windows and Linux platforms, mostly in Python.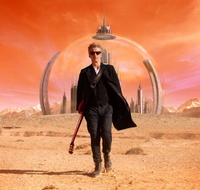 Hire Now
Freelance Arm developer in Ashburn, United States
I Took the Long Way Round
I've been developing software for everything from 8-bit CPUs to multi-node high performance supercomputers, and worked in nearly every industry there is. Much of my code even from 20 years ago is still running reliably, and all of my life-critical code is still around because it's difficult to verify those applications. I've even written full custom emulators to avoid recertification costs, including system idiosyncrasies many customers had used over the 25+ year span of the product we were replacing. At every job, and on every contract, I treat it as an opportunity not only to help people see new methods, but especially to understand and learn how other people feel, think, and view what they do, and then find ways to connect with them so we all feel comfortable enough to work at our best...
Are You an
Arm
Developer?
Get paid while making an impact. Become a Codementor for the next wave of makers.
Apply Now