Not looking for Archlinux Developers? Find other types of developers:
View Profile
Freelance Archlinux developer in Cologne, Germany
Software architect & Python/UI/UX expert on Linux
Using

archlinux

for 6 years, I wrote an installer for it and have it as the only OS on all my computers.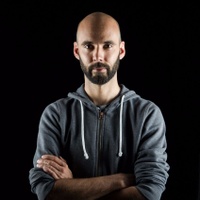 View Profile
Freelance Archlinux developer in Villingen-Schwenningen, Germany
Full Metal Ops guy with coding affinity, practising and evangelizing hate driven development.
Mainly experienced in system engineering and IT architecture I became a Python evangelist over time and created some great software projects with my colleagues over the years and over many companies. I have very high-quality standards for myself and only sleep well when I know that I have done my best. And I usually sleep like a baby. Since DevOps and Infrastructure as Code, developers need more and more operation skills and vice versa. Feeling at home in both areas I can also contribute to both, especially with my experience in setting up company-wide continuous deployment pipelines.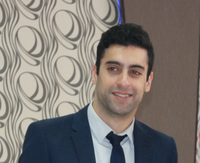 View Profile
Freelance Archlinux developer in The Hague, Netherlands
Full-Stack IT Specialist | Championing Innovation
Whether it's the development of an application, troubleshooting an issue, advising or mentoring. I can help you reach your goal in a fast and efficient way. Send me a message to discuss your next project.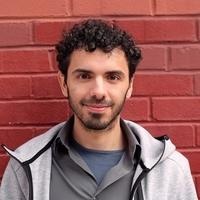 View Profile
Freelance Archlinux developer in Jersey City, United States
Senior Android Developer
I've 7 years of programming experience with Android and a good overall understanding of other programming languages and technologies. I've a curious mind and I'm an avid learner, qualities which I believe led me to work on various technical challenges since a young age. Since then I've worked on all sorts of cool things ranging from phone's firmware, games, printing software and a myriad of different purpose applications mostly on the mobile landscape. Besides my dedication to my professional life, I also have a strong sense of social duty and personal growth. I enjoy traveling, philosophy, psychology and music just to name a few. I've worked for clients such as Pepsi-Co, book magazines, radio stations, travel agencies, the golf industry amongst others. I've also collaborated and contr...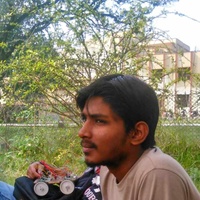 View Profile
Freelance Archlinux developer in Varanasi, India
Core Developer of Open Source Project: P2PSP and participated in Google Summer of Code.
I Worked at Google Summer of Code 2015 with P2PSP as my mentoring organisation. i am also a participant of Microsoft Hackathon Code.fun.do 2016 I have mentored students from different branches in my institute. I helped organizing programming workshops and mentored students to learn python ,java, Android Development,Unity game engine APi, how to build scalable softwares using different frameworks.how to administer backend servers, how to contribute to open source with git and github and most importantly how to write efficient, readable and extensible code.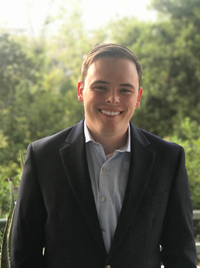 View Profile
Freelance Archlinux developer in Los Angeles, United States
Let me help solve your toughest problems.
I pride myself on my ability to write solid, well documented and fully tested software. With the projects that I have worked on, my software has not only needed to hold up to use by its users, it has also needed to be able to withstand scrutiny in court. As a result, I take writing quality code very seriously. Over the last few years I have worked on creating a platform to revolutionize the way that investigators (of all kinds) explore unstructured data, primarily text documents. I did this by taking advantage of the latest technologies and techniques in information retrieval and natural language processing. I also created a simple yet powerful language that allows investigators to ask deeper questions of the data. The end result of all of that effort is a system that allowed a forensic ...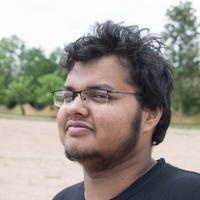 View Profile
Freelance Archlinux developer in Jodhpur, India
OpenSource.C++.Python.ArchLinux.DataScience
I am an expert C++, Python developer with over eight years of experience. I am highly talented and skilled in problem-solving and understanding complex and large code base.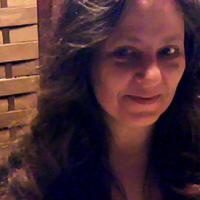 View Profile
Freelance Archlinux developer in Erie, United States
F#
I started learning computer programming with Ruby and Ruby on Rails in March 2013 in a Linux environment (Ubuntu, which is Debian-flavored Linux), so RoR is what I got the most open source project and in-depth training experience in. I am a full stack RoR developer very strong in BDD/TDD and Agile. Since then, I have branched out into JavaScript, Node, Magento, PHP, Angular, Backbone, and now F#. My work experience includes writing manifests, doing security patchwork, and programatically re-rasterizing image files and sanitizing infected databases and wesites. But oddly, PHP and JavaScript is what I got the most actual job opportunities for getting paid work experience in—even though I had to learn PHP and developing on the production server on the fly, which is strange consideri...
View Profile
Freelance Archlinux developer in Boston, United States
UX Designer, Web Developer
I've been designing and developing websites for over 10 years—ever since high school. In this time, I've developed a deep understanding of the Web, obtained entirely through hands-on experience and self-study. Unlike other developers, the Web is more than just a job for me: I truly care about it as a platform. I regularly contribute to the open source community, reporting bugs to projects on Github, browsers (like Firefox, Chrome, Safari, or Opera); and even offering suggestions, whenever possible, to the HTML specification itself. Specialties: • Latest Standards Compliance (HTML5 & CSS3) • Accessibility • Progressive Enhancement • Responsive Design • Branding and Identity • Web Video Production
View Profile
Freelance Archlinux developer in Milan, Italy
Software Engineer | Java Developer | Linux lover | @JPMorganChase
Java Developer with a good knowledge of back-end solutions, due to the experience reached, since 2008, working above all in huge corporate environments. Focused on the whole development life cycle and, in particular, on the design and the implementation of enterprise software systems that manage business processes. Committed to design principles and testing strategies, I love to share my passion for code as art more than technique.
View Profile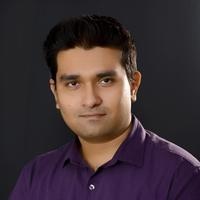 View Profile
Freelance Archlinux developer in Dhaka, Bangladesh
Knowledge Engineer
I am a long-time open-source contributor and Linux enthusiast. In the past I spent most of my time staring at a black screen with green text scrolling endlessly for hours and days. I am now fully invested in semantic technologies and this thing called symbolic artificial intelligence (which is basically traditional AI). While I am inclined on scientific research, nothing gives me more satisfaction than leading a technology product from inception to production, more so if that product exploits bleeding-edge technology.
View Profile
Freelance Archlinux developer in Goose Creek, United States
rabid go gopher
I am a Go gopher who likes to hack on low level software like compilers, kernels, distributed servers, shell commands, etc. I run Arch Linux as my primary OS, however I also really like to hack on and study the Plan9 and Inferno operating systems.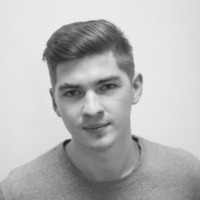 View Profile
Freelance Archlinux developer in Minsk, Belarus
Full-stack web developer
Hi, my name is Eugene. I'm a full-stack web developer with 4 years of enterprise experience. I have a significant experience in application prototyping and like to spend my free time learning cutting edge technologies.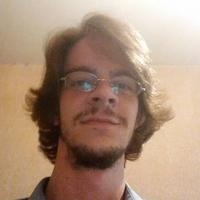 View Profile
Freelance Archlinux developer in Sofia, Bulgaria
Web technologies developer. Writer. Perfectionist. Night lover.
Passionate full stack developer. Writer. Perfectionist. Creator of @node-minibase, @regexhq and @postjson.

ArchLinux

user. I'm out for 1-2 weeks. I'll be back ~15-20 february 2017. [TODO update]
Are You an
Archlinux
Developer?
Get paid while making an impact. Become a Codementor for the next wave of makers.
Apply Now