Not looking for Architecture for a javascript web app Developers? Find other types of developers: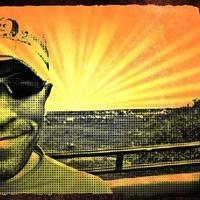 View Profile
Freelance Architecture for a javascript web app developer in New York, United States
AngularJS/JS/OO/All around developer
I am a hands on software developer who has also been the lead architect in various systems like Credacious. I can architect the full stack components from application front end and server to dev-ops source control and build to end to end test frameworks to site operations and exceptions monitoring. This includes recommendations on tooling and scope that fits you, your project, or your business. Writing excellent code is not sufficient to a fully functional operationalized website. Seeding the architecture, best practices, and toolsets such as GIT management, QA, exception recording (Raven/Sentry), build processes, cloud storage, and task running (eg Jenkins), are crucial to efficiently standing up the system.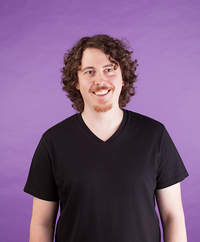 View Profile
Freelance Architecture for a javascript web app developer in Scarborough, Canada
Lead Front End Developer
Specializing in responsive web development following the latest best-practices and using a mobile-first approach in the creation of custom websites and web applications in HTML5, CSS3, & JavaScript; leveraging modern libraries such as SCSS, React, & Redux. Leading teams in the development process and establishing internal best practices. Very passionate about projects that are interactive, educational, socially innovative, or environmentally conscious. Building upon my web development experience, in the last 4 years I've been expanding my skillset into the 3D realm with interactive web using ThreesJS for HTML5 games, interactive experiences, and WebVR experiences; as well as games and interactive experiences for desktop and mobile, including VR on the HTC Vive and Oculus Rift, using Unre...
View Profile
Freelance Architecture for a javascript web app developer in Mumbai, India
Full stack developer with 6+ years of experience (Javascript, Python and Go)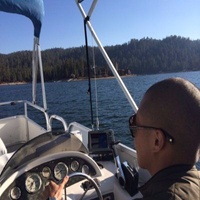 View Profile
Freelance Architecture for a javascript web app developer in Burbank, United States
Experienced Visionary Tech Leader
Are you searching for a Senior hands on tech leader with a proven ability to develop high-performance applications and technical innovations? If so, please consider getting in touch. Since 2007, I have served as a software engineer in automotive, banking and entertainment sector, where I have been repeatedly recognized for developing innovative solutions for multimillion-dollar, globally deployed software and systems. I am responsible for full lifecycle development of next-generation software, from initial requirement gathering to design, coding, testing, documentation and implementation. Known for excellent client-facing skills, I have participated in proposals and presentations that have landed six-figure contracts. I also excel in merging business and user needs into high-quality, cost-...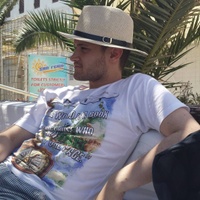 View Profile
Freelance Architecture for a javascript web app developer in Lisbon, Portugal
Founder and Technical Lead at WebYourMind LTD
Tech Entrepreneur, Senior Full Stack Developer, Javascript Trainer, Wanderlust and Location Independent. Loves Dogs, Web Development, Adventure and Constant Learning. If you want to schedule a mentoring or hire me and my team for your next amazing Startup Project, send me an email to alex@webyourmind.com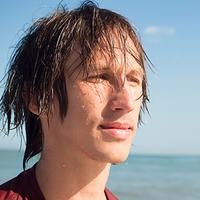 View Profile
Freelance Architecture for a javascript web app developer in Paris, France
Full Stack JavaScript Software Engineer
Experienced full-stack software developer, working with modern technologies and development practices with years of hand-on experience in product development. Agile-friendly, quality-attracted, TDD - ready, OOP, clean reusable code and modular systems - aware. Giving more attention to work efficiency and project success, rather than to titles and bureaucracy, I am interested in working in healthy environment, with focus on moving towards creating great things. Had a touch on many development areas, eventually became a strong Front End software engineer. Have a good production experience in system architectures and able to work on api, data structure, server-client communications, aiming to find weak points and improve system in many ways, from general architecture to deeply tune up an...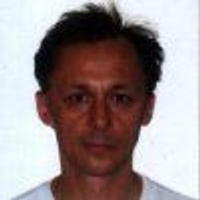 View Profile
Freelance Architecture for a javascript web app developer in Rivière-du-Loup, Canada
Full Stack with primary expertise in AngularJs/NodeJs/PostgreSQL/Nginx.
With many years of experience I am proficient in various combinations of Full Stack Web Application Architectures, both startup and existing products. I learn continuously. I guess that means I found my calling as I always enjoy discovering new ways of doing old things. My past mistakes, short-cuts and wrong assumptions have been my primary mentors. I would like to think they taught me well.
View Profile
Freelance Architecture for a javascript web app developer in Taipei, Taiwan
Web Platform Architect at migme
World traveller from England with a love of problem solving. Daily developer of nearly 15 years with a broad experience working with new and existing projects. Have a talent for explaining and breaking down complex problems into digestible pieces and a knack for identifying issues quickly. Passionate about making code that makes users feel happy.
Need to Hire a Senior
Architecture for a javascript web app
Developer?
Get Started
Are You an
Architecture for a javascript web app
Developer?
Get paid while making an impact. Become a Codementor for the next wave of makers.
Apply Now