Freelance Appstore Developers Available for Hire
Hire Now
Freelance Appstore developer in Ashburn, United States
Designer, Developer, Entrepreneur. 15+ years experience. Ruby on Rails, React-Native, AWS, Postgres.
I have submitted apps and updates to itunes connect and google play more than 100 times in the last 2 years. I've even written automation scripts around it.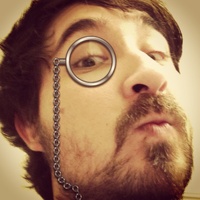 Hire Now
Freelance Appstore developer in Denver, United States
Software Craftsman
I'm a software developer (generalist / polyglot) who is devoted on learning and educating cutting edge technologies. I have over 12+ years of industry experience with design, development and system architecture. I have a strong background in web application development, yet recently proficient in crafting iOS apps. Majority of my experience has been in business applications, from large complex enterprise systems to smaller sophisticated tools for small businesses. Available to assist with any sized project or issue you have!? Reach out anytime day or night!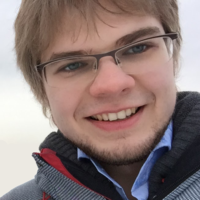 Hire Now
Freelance Appstore developer in Ashburn, United States
CTO at Mover24, former Lead iOS dev at easyten
Through my 7 years of web and mobile development experience I've been mentoring a number of developers, as well as co-organising local dev communities such as CocoaHeadsMSK and Symfoniacs. With CocoaHeads community I've organised the world first Swift Hackathon in Moscow. I love to teach and excited when my experience helps a fellow developer.
Hire Now
Freelance Appstore developer in Ufa, Russia
Senior iOS Developer
Hello, I majored at Swift for iOS app development and am using Objective C since iOS 4 was published. I love to challenge new technology! My major is: - Swift - Objective-C - Java My faculty is: - iPhone & iPad Native App Development - REST APIs (JSON, XML, SOAP) - Third party frameworks (Facebook, Twitter, Instagram, Google plus, etc.) - Java backend (Jersey, GAE). - Rich GWT web apps. I love: Swift, Typhoon, Java, Git, RESTful, Jersey, HTTP, SSL, JSON, Maven, GCD, SQL, Core Data, RestKit, CocoaPods. I understand: OOP, SOLID, Abstraction Layers, DI, IoC, UML, REST, GRASP, Cocoa Design Patterns, multithreading, collections, data structures, algorithms. I am familiar with: Objective C, C, Blocks, iOS social network frameworks, Apple HIG, Apple Review Process, Google W...
Are You an
Appstore
Developer?
Get paid while making an impact. Become a Codementor for the next wave of makers.
Apply Now