Freelance Application Developers Available for Hire
Hire Now
Freelance Application developer in Miami, United States
Solutions Architect
Passionate about software from DevOPS to Quality Assurance, from Developer to Architect with the right amount of business skills, marketing and sales. Specialties: Distributed

Application

Design, Object Orientated Programming, AngularJS, REST API Design, PHP, MySQL, PhalconPHP, MongoDB, Python, Flask, Zend Framework, Linux Administration, Symfony, Quick Test Professional, WatiN/R, Magento, Wordpress, Adobe & Microsoft Suite, MacOs, Amazon Web Services, Google Cloud, VMWare and more. Large Scale Software Development Strategies, Center for Disease Control regulations and reporting guidelines. Health Information Exchanges, Direct Secure Messaging, HIPAA Regulations and Meaningful Use guidelines. Experienced in successfully negotiating and implementing new technologies in change-advers...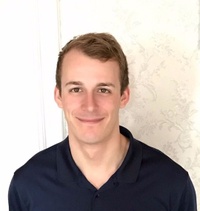 Hire Now
Freelance Application developer in New York, United States
100% remote iOS Software Engineer, ex-googler ex-appler.
I first fell into iOS in high school when the App Store was literally just starting. I've built several Objective-C applications and several Swift ones since the 2014 launch of the language. I have tinkered with Android mainly in 2013 while I was an intern at Google on the Android Camera Frameworks team, and have spent considerable time working on mobile back ends as well. At 13, my science fair project won an honorable mention: it was a basic AI that played Tic-tac-toe in javascript. It was pretty comical, as I had manually written out all the "traps", and some pesky 6th grader found one I had not thought of! At 15 I built my first PC, and recently I built my own Hackintosh. I have also experimented with the Raspberry Pi. Most importantly though I'm a hard core Apple fan boy and have al...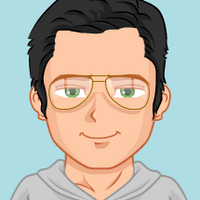 Hire Now
Freelance Application developer in San Jose, United States
Senior Software Engineer
My engineering experience is mostly with Web Front-End development. My top skills are JavaScript, HTML, CSS and Node.js though I am also familiar with Java and Python.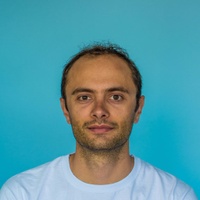 Hire Now
Freelance Application developer in Iași, Romania
Passionate Software Engineer with Web Applications Experience
I started with computer science in high-school, I participated in the national and international olympiad in informatics. I finished a bachelor's degree in computer science and a masters degree in computational optimization at the Faculty of Informatics in Iasi, Romania. I did an internship in Palo Alto, CA at Facebook, working on the fb payments team. I worked full-time as a software engineer in San Francisco at Twitter.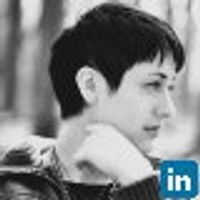 Hire Now
Freelance Application developer in Springfield, United States
Systems Engineer
I am an experienced systems developer who has worked extensively in C++ (as well as some other, less cool languages). I help build the core server of the MongoDB database. I love solving interesting technical problems with excited people, and helping new developers learn the ropes.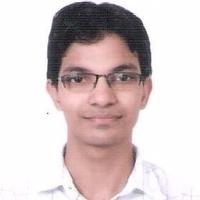 Hire Now
Freelance Application developer in Pune, India
MCSD, CTO, Technical Architect, Founder at Abax Technologies Pvt. Ltd.
I am a Certified

Application

Developer in Microsoft Technologies stack, with core experience in Web and Windows Applications and Services using ASP .NET, ASP.Net MVC, WCF, C#, SQL and all other related technologies. My Certifications include MCSD, MCP, Master-OOP (Brainbench) etc. Please view the certifications section to view the complete list. Specialities: ASP .NET (2.0, 3.5, 4.0), C#, OOP, SQL Server 2012, WCF/Web/Web-API, REST, XML, MVC, Razor, MVVM, Test Driven Development, Agile, Design Patterns, Telerik Web Controls, Enterprise Library, Cruise Control, ReSharper, Parsing Engines, Client-Server applications etc.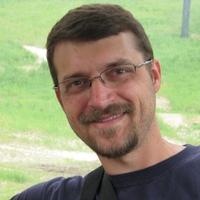 Hire Now
Freelance Application developer in Ashburn, United States
PHP community leader, application security pro, speaker, author and open source contributor
I'm a developer at heart and passionate about building useful, robust web applications and

application

security. My primary focus is on PHP, but the

application

security concepts I've learned apply to any language. I'm a veteran of the web with over 12 years of experience working in multiple types of industries. I contribute back to open source projects and have created several of my own, all placed out in the public domain (MIT licensed).
Hire Now
Freelance Application developer in Toronto, Canada
Senior Software Developer / Linux System Administrator
Do you want to deliver large enterprise software development projects end-to-end with quality and excellence? I can help! I'm Clement Ojo and my passion for efficiency, design elegance, and reusability in building world-class software is just what your organization needs. As demonstrated by my track record, my talents will lift your organization's performance. My unique skillset includes team leadership, requirements gathering, design, implementation, testing, debugging, and maintenance. I am known for my deep knowledge and broad experience in enterprise

application

software development across various domains and multiple programming languages, especially java. I can work as an individual contributor or lead a team with my excellent communication and collaboration skills. I require...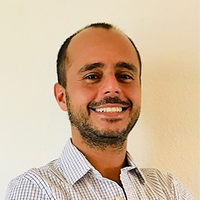 Hire Now
Freelance Application developer in Ashburn, United States
Founder at Empirical
I am a software engineer and entrepreneur. I am currently working in the video game industry for Disney. I have started two tech-startups and tried multiple projects on the side. I have a passion for elegant solution to hard problems.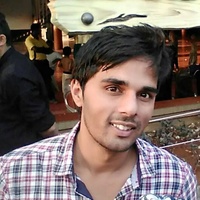 Hire Now
Freelance Application developer in Bengaluru, India
iPhone | iOS, React and React-Native Developer
I have working experience of working with big companies such as SAP Labs and MetricStream Inc., Below are the links for code samples. 1. https://github.com/AshokICreate/tekionDoughnutChart(React-Native) 2. CAAP (Internal App and Can't Share much information because of NDA). 3. https://www.sap.com/india/products/bi-platform/businessobjects-mobile.html(SAP BO iOS) 4. https://github.com/AshokICreate/VerticalTable (iOS) 5 . https://github.com/AshokICreate/CoreDataNoteApp (iOS) 6. https://github.com/AshokICreate/Persistance (iOS) 7. https://play.google.com/store/apps/details?id=com.dnata.safetyhubmobile&hl=en I have worked on 3+1(On going) react-native projects from last 20 Months. In my regular job i am helping my organisation to build large scale enterprise B2B application(Supported both o...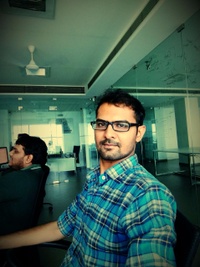 Hire Now
Freelance Application developer in Nadiad, India
Android Application Developer
I'm solid professional mobile developer in action. I have 6+ years of industrial experience in Android

application

development.
Hire Now
Freelance Application developer in Montreal, Canada
Senior Software Architect at iLIfeMobile
I have the following experiences: - Over 10 years of Java software development experience - Experience with Java

Application

Servers and frameworks (Spring, Hibernate) - Over 15 years of database design and performance tuning experience - Knowledge of scripting practices and languages (Python). - Experience in

application

development with NOSQL DBMS(Casaandra) - Experience in R&D working on large-scale products - Experience building complex software systems that have been successfully delivered - Experience in Android

application

development. I have technical skills as following: Languages: Java, C/C++, C# and Objective-C Databases: Oracle, Sybase, Microsoft SQL Server, MySQL Server and Cassandra. Operating Systems: Windows and Linux. Database Modeling Tools: ER/WIN, Oracle ...
Hire Now
Freelance Application developer in Ashburn, United States
Freelance Web Architect w/ 22 years of experience
Corporate web architect who delivers presentation, middle tier, and backend (database) solutions to small, mid-sized, and corporate companies while providing a substantial value on investments. Working on the Internet since 1994 to provide vendor-neutral solutions while specializing in various technologies. Key areas I specialize in include: ASP.NET (MVC/WebForms), C#, XML/XSLT, Advanced CSS techniques, JavaScript Frameworks (jQuery, Dojo, jQuery UI, Prototype, AJAX), SQL Server 2005/2008/2012, Refactoring and pattern strategies, eCommerce strategies and methodologies, Complete Microsoft Internet/Intranet architectures, including presentation, middle, and data layers.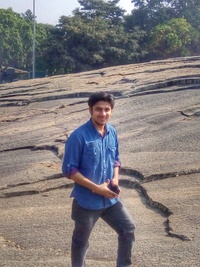 Hire Now
Freelance Application developer in Pittsburgh, United States
Hire Now
Freelance Application developer in Ashburn, United States
-Full-stack developer, front-end engineer,

application

architect. I believe product design is about implementation just as much as how the app/webapp looks. -I've worked for several big corps, Google and eBay, and am now off the bus and doing my own thing -- mainly consulting. -I really enjoy

application

development for both new and existing projects. -I know how to ride the line of good engineering and practicality. I'm knowledgable about product development in general and can make recommendations as they come up with regards to how something should work. -I've developed hundreds of products and can people on lines of code, technology/language choices, and overall architecture.
Are You an
Application
Developer?
Get paid while making an impact. Become a Codementor for the next wave of makers.
Apply Now