Freelance Apple Developers Available for Hire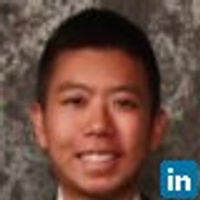 Hire Now
Freelance Apple developer in Bothell, United States
Generalist Developer
I've done product management and development work for years with my current web app startup. Prior to that, I spent almost 6 years as a technical PM ("Program Manager") at Microsoft, where I worked in both established and incubation/startup teams as a PM. I've worked on projects targeting a range of users and customers, including consumers, developers, and enterprises. I've also worked with teams with as small as 1-2 engineers and as large as dozens of engineers. I was the lead PM for a product release that was being delivered from 3 different continents and 7 different cities. My experience spans two decades. Starting in grade school, I picked up Microsoft certifications to establish credibility and pick up clients for custom software gigs before college. I then solidified the found...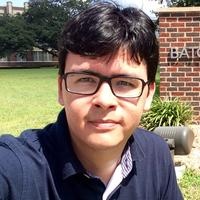 Hire Now
Freelance Apple developer in São Paulo, Brazil
Experienced iOS Developer
Experienced software developer for about 12 years and iOS developer for at least 6 years. Worked on desktop software development, also worked on web development using Java, Ruby on Rails and PHP. And since the iOS 2 was released he has developed software for iOS platform, focusing on apps with great design and architecture. Has previous experience on projects for the real estate market, financial market, mobile payment platform, e-commerce and on big retailers' projects such as Unilever, Procter & Gamble, Wella, Kimberly-Clark and L'Oréal.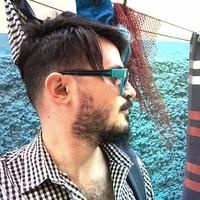 Hire Now
Freelance Apple developer in Istanbul, Turkey
Designer, Developer, Prostetnic Captain at Brokoli Labs
Developed iOS for 8 years, developed Swift since the inception. Has 3 of the top 10 free news apps in Turkey on App Store and Google Play Store.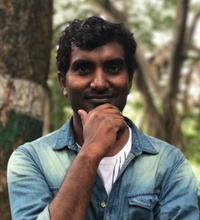 Hire Now
Freelance Apple developer in Bengaluru, India
I can help you with .NET, Android, Web, iOS, C and Azure.
I work has a solution architect, and have been training in one form or the other for the last 5 years. I am good at teaching those who are completely new to a particular topic. For instance, lets say you have been a web forms (dot net) developer all this while. However, you have been advised that you will be working on dot net MVC from the next project. In situations like that, where you are learning something entirely new but still wish to harness what you already know, I am the guy for you. Another instance would be, you are really now starting your journey into the wonderful but terrifying world of development (it could be android, web, iOS or Azure) and you want someone to ease you into this. Well, I am that trainer. I am patient, i can be wonderfully funny, use all sorts of dramati...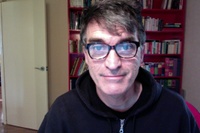 Hire Now
Freelance Apple developer in Mandurah, Australia
Startup Coach | App Developer | Ski Instructor
I've been developing iOS apps since the iOS 3.0 days. I'm fully engaged in Swift but still can grok a bit of Objective-C. I love sharing my long experience in the software and startup world with students as I help them take on specific challenges. I help people build mobile apps for the iPhone and all the other great platforms. By

Apple

putting a mobile phone on the wrist with

Apple

Watch Series 3, I think there will be a real push for watch apps and deeper integrations into the platform with Siri and other App extensions.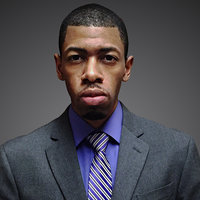 Hire Now
Freelance Apple developer in Conroe, United States
iOS Developer (Full Stack) | Web Developer (Full Stack) | Founder of FanWagon
I'm a very experienced iOS and Web Developer who has a passion for delivering clean and high performing apps and server architectures. I spend most of my time coding in Swift/Objective-C, Node.JS, and PHP. - Founder of sports social network FanWagon. - 7 years iOS development experience. - 17 years of web development (this includes development, debugging, and testing). - 5 years server administration in Red Hat/Debian. In my free time, I mentor computer science students at the local college.
Hire Now
Freelance Apple developer in Los Angeles, United States
iOS Developer/Backend Developer/Entrepreneur/CTO for Hire
8+ years of iOS Development. Over 20 million downloads on applications I was the sole developer for, 100+ million in client work. I mostly work with early level startups and have taken various roles in the tech side of mobile companies. I have released dozens of mobile apps with these companies for the iPhone, iPad, and

Apple

Watch, that were built with Swift and/or Objective-C. Check out my LinkedIn to find out more about me, feel free to reach out.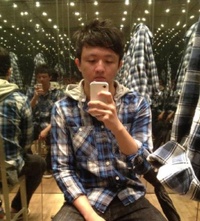 Hire Now
Freelance Apple developer in Hong Kong, Hong Kong
Full Stack Developer and Entrepreneur
A serial entrepreneur that has entered multiple US accelerators (one of them is Top 20). Process with technical knowledge helps me bring ideas into real product that people enjoys.
Hire Now
Freelance Apple developer in Hangzhou, China
Senior Software Engineer
Speak less, do more. Always be curiosity about new technology.
Hire Now
Freelance Apple developer in Vancouver, Canada
Developer with over 15 years of professional experience in various technologies.
Developer with over 15 years experience building software in various industries, most recently focused on iOS apps and creative applications using Swift and C++. I have a strong computer science background with emphasis on software architecture and user interfaces. I have worked in aerospace (including a contract for NASA), telecommunications (Nokia), video games (Capcom, Ubisoft) and social-network startups. Most recently I am working on freelance projects and pursuing my interest in blockchain technology and cryptocurrencies.
Hire Now
Freelance Apple developer in San Francisco, United States
Expert iOS Developer, Author, and Teacher with Fortune 500 experience.
Entrepreneur, Developer, and Author. @SFGiants Fan. Founder of @bixbyapps.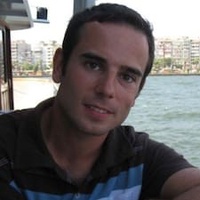 Hire Now
Freelance Apple developer in Kiev, Ukraine
Mobile / Full-stack / Database developer with lots of Linux and Security knowledge
I'm primarily a mobile, full-stack, and database developer with experience in Linux/DevOps.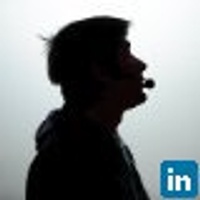 Hire Now
Freelance Apple developer in Prague, Czechia
iOS developer (5 years, involved in 35+ projects) and teacher (private and university courses, talks)
Available in all timezones. Excelent English. From single person projects to Czech e-commerce app of 2017, from an Australian startup to large international clients in retail, telecommunications and banking, from teaching talented kids to giving talks on functional programming, I've seen a lot of iOS thoughout the years. My job has always been not just to make great apps, but also to improve the quality of development on all of our projects. I think we need to talk. Allow me to clean up your code, spruce up your app architecture and teach you all you need to know about Swift and iOS in the process. I can propose multiple solutions to any problem, and choose the one right for you. Also, feel free to use the sentence "Just shut up and fix my code." at any time during our session.
Hire Now
Freelance Apple developer in Rye, United States
Independent Developer and Teacher
I'm a seasoned iOS developer with a passion for sharing what I've learned and having fun while we do it. My broad knowledge of every aspect of iOS development, from architecting to coding to testing, to debugging to deploying and improving, is going to help you push your knowledge forward, solve your problems and exceed the expectations of those around you. I value providing clear, straightforward advice on both how to solve the problem and how to structure your code for maintainability and best practices.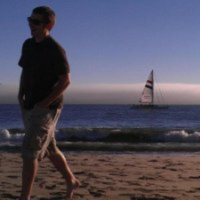 Hire Now
Freelance Apple developer in Redmond, United States
Founder / CEO of dryverless
Member of

Apple

Developer Program, BizSpark and Microsoft Partner Network. Only one item on the bucket list: getting to Mars.
Are You an
Apple
Developer?
Get paid while making an impact. Become a Codementor for the next wave of makers.
Apply Now