Not looking for Appium Developers? Find other types of developers:
View Profile
Freelance Appium developer in Mumbai, India
Developing Mobile automation test framework using Appium/Python or /SeeTest /TestNG/Java or Cucumber/ Ruby/Appium • Developing Web automation test framework using Selenium Web Driver/TestNG/Java or Watin/Nunit/C# or Cucumber/Capybara/Ruby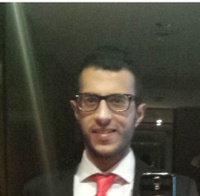 View Profile
Freelance Appium developer in Kleinmurbisch, Austria
Software Test Engineer
Test autoamtion of mobile apps
View Profile
Freelance Appium developer in Pune, India
Full Stack QA | Golang | Test Automation | Selenium | Appium | Jmeter
11+ years of rich experience in field of Test Automation, Performance testing and exposure to basic security testing.11+ years of rich experience in field of Test Automation, Performance testing and exposure to basic security testing. Extensive hands-on Java, C#, Javascript. Aspiring Gopher , learning Go. Good experience setting up build tools & CI using Jenkins, Docker, Gradle, Maven, Govendor, shell script etc. Enjoys contributing to open source. Have contributed to Appium, RestAssured and PactJVM projects. Loves working with open source tools like Selenium, Appium, Protractor, Pact, Jmeter, RestAssured and many more. Likes tinkering with Raspberry Pi, nodejs and golang in free time
View Profile
Freelance Appium developer in Málaga, Spain
Senior automation test engineer
Expert in mobile automation testing of iOS, Android, Windows 10 platforms.
View Profile
Freelance Appium developer in Lahore, Pakistan
QA | Testing | Test Automation | Selenium | Protractor | Appium | Geb | Jenkins | Ghostinspector | Jmeter
I have several years of experience in Software Automation, Software Quality Assurance, Testing, Analysis, Big Data/Business Intelligence(BI)/Data Warehouse(DW) Analysis, Consultancy, Training, Project Management and Process Improvement. Acting as Test Automation/ QA consultant with extensive knowledge of test automation techniques and tools. Diverse experience of implementing manual and automation testing practices.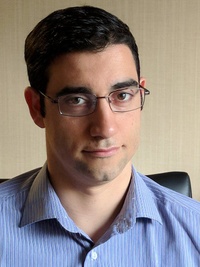 View Profile
Freelance Appium developer in Tarxien, Malta
Chief Software Architect
I develop systems and software that help companies meet their goals. I am a skilled project manager with experience building, training, motivating and empowering teams. One of my favorite parts of my job is introducing new technologies and processes to improve existing systems. I enjoy being involved in every part of a software development process and refining products through iterative and usability testing. I have a proven track record of using my knowledge and skills to go above and beyond my duties. A few of my credentials include . . . - Graduating with honors from the University of Malta with a Bachelor of Science in Information and Communication Technology in 2016. - Teaching Microsoft Courses as a Microsoft Certified Trainer. - Introducing Team Foundation Services and assisting i...
View Profile
Freelance Appium developer in Bengaluru, India
Full Stack Developer
Passionate about building awesome web & mobile applications. Founder of Tesrupt a unique solution for Automation Testing. Full stack developer with over 7+ years of experience in designing, developing, testing & deploying applications.
View Profile
Freelance Appium developer in Hong Kong, Hong Kong
7+ years Java/Android/Rails developer
Experienced Java/Android/Rails/JavaScript developer. I am now a freelancer. I used to be a CTO at a startup, a consultant at ThoughtWorks. I do TDD and Pair Programming everyday. I am an experienced Vim user, Coding Dojo, Code Retreat facilitator. I am the founder of China Software Craftsmanship Group (http://codingstyle.cn).
View Profile
Freelance Appium developer in Minneapolis, United States
Full-Stack Engineer, Data Engineer, Automation Engineer, etc.
I am an experienced professional with over 5 years experience in many spaces. My specialties are in application development, software design patterns, automated testing, and automating builds/deployment. Though I prefer to work on backend, I'm capable of designing modern front-end experiences. See: adeebahmed.com I've used many software stacks over the years and consider myself a jack of all trades. I've done full-stack development and deployment in Java, Python, Ruby, and .NET. I have experience with functional lisp based languages such as Clojure and Haskell. I've built programs and embedded systems in C and C++. Currently, I'm working as a Data Engineer using a python stack for development and Chef (ruby) to automate deployment. In addition to my day job, i'm always working on side pro...
View Profile
Freelance Appium developer in West Chester, United States
Professional Consultant
Over 24 years of experience in software development industry at various levels. *Solid experience in leading organization in professional way of software development and expertise in Agile Software Development and Scrum processes. *Technically sound leading teams in Clean code practices, Architect Systems, Strategizing Refactoring of Legacy Code and Migration, and System Integrations. *Effective communication across teams, efficient in resource planning and allocation. *Worked with marketing & sales team for technical front ending in customer places. *Excellent leadership skills in mentoring, motivating and creating vibrant professional software development teams. *Meet the development cost under the budget and, less defects, SLAs saved millions of dollars by deliv...
Are You an
Appium
Developer?
Get paid while making an impact. Become a Codementor for the next wave of makers.
Apply Now