Not looking for App store Developers? Find other types of developers: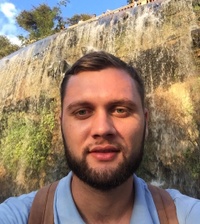 Hire Now
Freelance App store developer in Chisinau, Republic of Moldova
Full-stack iOS developer with 5+ years experience
More that 30 iOS app published in app store.
Hire Now
Freelance App store developer in Berlin, Germany
Freelance & Independent iOS Developer (5+ years experience, 6 major apps in App Store)
I have 5 years experience managing all aspects of my own app through iTunes Connect and the App Store, and I have also worked for various companies in that same time. I have fought iTune Connect and Xcode and (mostly) won, and am happy to help others do the same.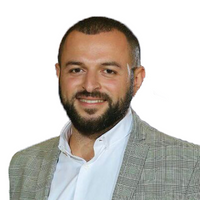 Hire Now
Freelance App store developer in Tel Aviv, Israel
Web, Mobile & Cloud Expert
Hi there, I'm product development & growth consultant with over 6 years of experience in taking projects from an idea stage to live product. Based on strong technology and product development and growth background, I'v helped many companies to build products customers love.
Hire Now
Freelance App store developer in Portsmouth, United States
Independent Developer and Teacher
I'm a seasoned iOS developer with a passion for sharing what I've learned and having fun while we do it. My broad knowledge of every aspect of iOS development, from architecting to coding to testing, to debugging to deploying and improving, is going to help you push your knowledge forward, solve your problems and exceed the expectations of those around you. I value providing clear, straightforward advice on both how to solve the problem and how to structure your code for maintainability and best practices.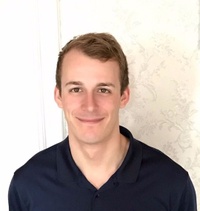 Hire Now
Freelance App store developer in New York, United States
100% remote iOS Software Engineer, ex-googler ex-appler.
I first fell into iOS in high school when the

App Store

was literally just starting. I've built several Objective-C applications and several Swift ones since the 2014 launch of the language. I have tinkered with Android mainly in 2013 while I was an intern at Google on the Android Camera Frameworks team, and have spent considerable time working on mobile back ends as well. At 13, my science fair project won an honorable mention: it was a basic AI that played Tic-tac-toe in javascript. It was pretty comical, as I had manually written out all the "traps", and some pesky 6th grader found one I had not thought of! At 15 I built my first PC, and recently I built my own Hackintosh. I have also experimented with the Raspberry Pi. Most importantly though I'm a hard core Apple fan boy and have al...
Hire Now
Freelance App store developer in San Francisco, United States
Expert iOS Developer, Author, and Teacher with Fortune 500 experience.
Entrepreneur, Developer, and Author. @SFGiants Fan. Founder of @bixbyapps.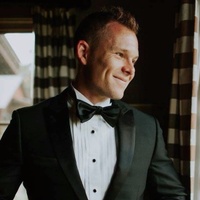 Hire Now
Freelance App store developer in Cedar Park, United States
I am a React Developer from Austin, TX.
Many people love the idea of being able to use programming to turn their ideas into reality. The problem is that so many people who are new to programming fail to get past the initial hurdle. That hurdle where everything seems so complicated, confusing, and impossible. They never reach that 'aha!' moment where they realize how magical programming really is. It is my goal to help you reach that moment. The moment where the pieces all fall into place, and you are able to build the app, bot, or website that you've been dreaming about. A little bit about me: I have 6 years of development experience in Web Development, 5 years of Web Application Development experience, 2 years in mobile development in iOS and Android, and 2 years in Web and Mobile Design. My strongest skills are HTML, CSS,...
Hire Now
Freelance App store developer in Bengaluru, India
Full stack developer with expertise in iOS
I have spent maximum time on client side architectures and technologies and have primary experience in iOS. I have worked on various types of iOS apps both for B2C and for the enterprise. Have worked on News and Publishing, E-commerce, Flight Booking and Messaging apps. Other than iOS, I have experience in Web Dev (ReactJS and AngularJS), Android (SDK 22) and NodeJS
Hire Now
Freelance App store developer in Peshawar, Pakistan
A PhD in CS with the ambition to teach and motivate individuals to succeed in the field
I am PhD in Computer Science. Teaching, mentoring and problem solving being my hobbies and thats how I earn my living as well :) I specializes in SEO, java and teaching and collectively has over 15 years of experience in the these fields. Feel free to get in touch with me if you need assistance in these fields, I will love to help you out.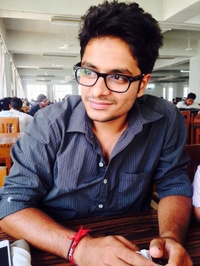 Hire Now
Freelance App store developer in Pune, India
iOS App Developer
I am an iOS developer and UI/UX consultant. I now have 3 years experience of iOS development with a deployment of 15 apps. I am a full-time freelancer who loves taking challenges and do things which people don't think was possible.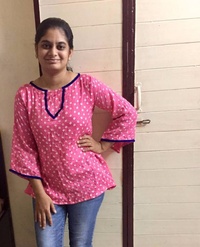 Hire Now
Freelance App store developer in Rajkot, India
4 year experienced OS Developer with 15+ Apps.
I have worked with different types of Apps : Business Apps, E-commerce Apps, Social Networking Apps, Travel Apps, Chat Apps, Apps with photo and video manipulation, Music Apps, Utility Apps Technical Expertise : - iOS – Strong OO design and programming skills in Objective-C. - Familiar with iOS SDK (UIKit, Cocoa Touch, Core Data, Core Location, etc.) - Familiar with Xcode. - Web Service Integration (JSON, XML) - Xcode 6, Xcode 7 with iOS7,iOS 8 and iOS 9 - SQLlite3, CoreData,PDF - Experience on web service integration (SOAP, REST, JSON, XML) - Experience on Third Party SDK Integration in iOS. - Experience on SocialMedia integration in iOS (Facebook , Twitter , Instagram) 8. - Experience on Audio,Video and Live Streaming(Radio) in iOS. - Experience on Image,audio and videoProce...
Hire Now
Freelance App store developer in Brooklyn, United States
Technical Cofounder at Glimpse, Senior Software Engineer at Pager
Backend Engineer for over 8 years. iOS engineer for over 3. Full stack experience.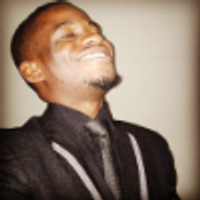 Hire Now
Freelance App store developer in Lagos, Nigeria
Java Software Engineer
A goal getter, fault finder, problem solver, self-motivated, flexible and enthusiastic software engineer. With quality years of experience building restful backend services (RESTful-API with Java using Spring-boot/Dropwizard, Hibernate, MySql, Cassandra, Redis and Elasticsearch) and mobile applications (iOS using objective-c/swift, Cloudkit, Parse).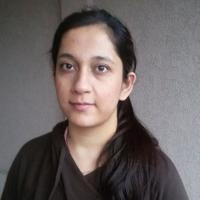 Hire Now
Freelance App store developer in Islamabad, Pakistan
Software Engineer at Binex Solutions
I have almost 3 years of experience in iOS Application Development. I have good Object Oriented Programming concepts with particular expertise in Objective C and Swift. Specialties : Objective C / Swift / Cocoa / Cocoa Touch
Hire Now
Freelance App store developer in Brooklyn, United States
Seasoned iOS Engineer
I began writing software since I was 12 years old. I did a lot of HTML/CSS work until high school, when I started with ActionScript. A few years later, I wrote my first iOS app. Since then, I've released over 20 apps, for myself and clients. I've also interned at companies Apple and The New York Times. I support several open source libraries that I've written. My analytical approach will help you with your next project.
Are You an
App store
Developer?
Get paid while making an impact. Become a Codementor for the next wave of makers.
Apply Now