Freelance App Developers Available for Hire
Hire Now
Undergraduate EE Student at the Cooper Union
I'm an undergrad student, passionate about programming and technology, and going above and beyond when presented with the chance to apply my skills in my fields of interest, especially research. I work with Linux and Java on a near-daily basis, and compete in mathematics, science, and robotics competitions as well as computing (including multiple local CS competitions, mainly around Java, and IBM Master The Mainframe).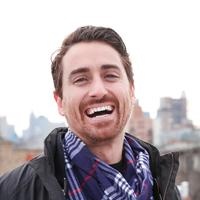 Hire Now
Software engineer
Software engineer specialized in team building and designing/developing hi scale web

app

with microservice on top of Kubernetes and Google Cloud Platform. I worked in some of the biggest tech startup in New York City. I can run software engineers mock interviews. I can help you to solve web coding problems. My expertise includes: - RESTful APIs, microservices, GPC, AWS - UI/UX, JS, ReactJS - Solidity, Lightning Network, Bitcoin, Python, PHP, Scala ... - Linux, Shell, Bash scripting, Git, servers https://linkedin.com/in/federicoulfo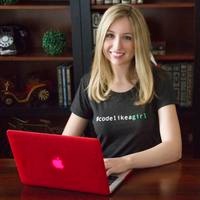 Hire Now
Research and Development at Media Labs at Comcast NBCUniversal
3+ yr. experience teaching students how to code in Java. Co-Founder and Director of iOS Development for VC++ Student Developers. Created a Lynda.com course for Python Standard Libraries. Experience with creating chatbots, Alexa skills, and virtual reality application. Fun, patient, and excited to show more people about the wonderful world of computer science!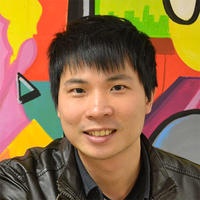 Hire Now
Fullstack Engineer (Web/Mobile/API)
I have led technical teams, taken on challenging problems and realized innovative business ideas. The experience at startups and enterprises helps me understand the latest technology trend and the gap between the technology advancement and the real world situation. I've built and mentored three engineer teams, building API, mobile and web products using various technologies. I can help you not only on the software development, but also how to solidify your business idea and bring it to the market. Specialties: Scalable software architecture, Agile software development, Product Management
Hire Now
Fullstack Engineer - Python/Flask/iOS/Web - Good at debugging in general
Fullstack Engineer - Python/Flask/iOS/Web - Good at debugging in general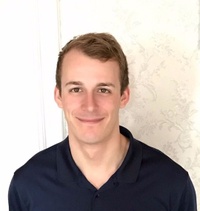 Hire Now
100% remote iOS Software Engineer, ex-googler ex-appler.
I first fell into iOS in high school when the

App

Store was literally just starting. I've built several Objective-C applications and several Swift ones since the 2014 launch of the language. I have tinkered with Android mainly in 2013 while I was an intern at Google on the Android Camera Frameworks team, and have spent considerable time working on mobile back ends as well. At 13, my science fair project won an honorable mention: it was a basic AI that played Tic-tac-toe in javascript. It was pretty comical, as I had manually written out all the "traps", and some pesky 6th grader found one I had not thought of! At 15 I built my first PC, and recently I built my own Hackintosh. I have also experimented with the Raspberry Pi. Most importantly though I'm a hard core Apple fan boy and have al...
Hire Now
Senior Fullstack Developer. Ex-IBMer
I have 20+ years programming experience. I worked at IBM for many years. I am strong in Java, Node.js, Meteor, iPhone/Android programming, Linux and many others.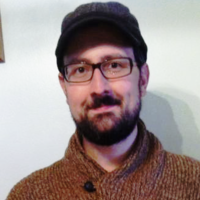 Hire Now
Nearsighted Visionary
I'm a professional Xamarin developer, certified by Xamarin itself (now part of Microsoft), with over a dozen apps in both the

app

store and the play store... some native, some Xamarin.  I've written apps in Objective C and Swift, for iOS, and in Java for Android, but switched to Xamarin when it was first released because it's so much better.  I have over 10 years experience in full-stack mobile software development - I've led teams of developers (from 2-16) through conceptualization, design, build, and deployment, through to support and incremental version updates as required. I started my career as a video game developer, and later lead programmer... I wrote C++ code for several Xbox 360, PS3, and PC games. I've also written 2 full books on programming, and have contributed articles ...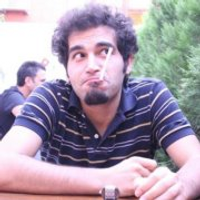 Hire Now
Mobile developer specialized on iOS
I am an experienced software developer specialized on iOS development but also have Android and backend skills. I have published more than 10 application as a sole developer and contributed to more than 15 apps in total. Also I have my own startup where I mainly experiment new technologies such as React, React Native.
Hire Now
Full Stack Engineer: iOS and Backend
I'm a passionate Software Engineer with strong focus on software quality. I'm fluent in various technologies: I have many years of experience in iOS, Ruby and Scala and I've worked with many other technologies from Python to Prolog. I'm very comfortable learning new technologies as required. I focus in the areas of building software that are technology-agnostic and that tend to make a difference when it comes to delivering a quality product: automated testing, code reviews, pair programming, continuous integration and delivery, refactoring, legacy systems, domain-specific languages.
Are You an
App
Developer?
Get paid while making an impact. Become a Codementor for the next wave of makers.
Apply Now