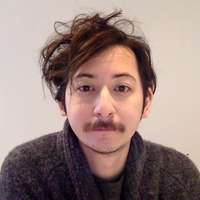 View Profile
Graphics Programmer and Computer Vision Researcher
I am a game developer, graphics programmer and computer vision researcher with a decade of experience in AAA and indie games. I've spent a lot of time working as an optimization specialist and fire-fighting on teams where I had little information about the problem but a short deadline. I enjoy working on games and low-powered hardware in particular but I love to help out with anything people are working on.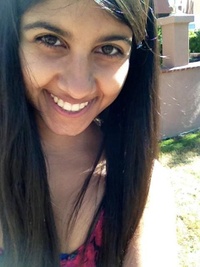 View Profile
iOS Dev, UI/UX Designer, and Creative Technologist
I am passionate about building scalable software, crafting engaging and intuitive interactions, and teaching. I love helping people of all backgrounds solve problems. I've previously mentored students remotely in web development and Java. Currently, I help professors at the University of Southern California teach iOS development using Objective-C and Swift. I am a strong advocate for rapid prototyping with different tools and approaches and believe that a prototype is worth a 1000 meetings! I am interested in all stages of a product: ideation, prototyping, user research, execution, etc and can offer strategic advice for where to start after having that initial idea.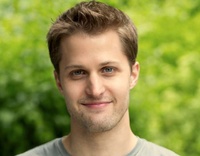 View Profile
New to CodeMentor, native english speaker, senior designer and developer with 7+ years in mobile, shipped multiple apps, degree in Computer Science, makes terrible puns.
My focus for the past few years has been on iOS. I'm strong with design and development. I have experience with Objective-C, Swift, Push Notifications, Auto-Layout, Constraints, Storyboarding, Audio, Bluetooth, In-App Purchases, Location Services, REST web API's, JSON parsing, Facebook, Instagram, Twitter, Parse, Firebase, authentication, debugging, analytics, deployment,

app

store guidance, and much more. I have free popular source code on my GitHub that has been downloaded thousands of times. I have a rich background in tech. Graduated in computer science, shipped multiple apps, worked at Microsoft, ran my own

app

startup. I'm able to relate and convey concepts easily to people with no coding experience. My passion is creating intuitive, delightful mobile apps that make people's lives b...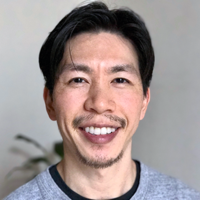 View Profile
Shipped Many  iOS Apps as a Lead Engineer. Founder at ikiApps.
I'm a Founder and Software Engineer with a Masters Degree in Computer Science who has been programming for 10+ years. I love to help people learn and solve their problems. I want to help you become better at making apps.
View Profile
iOS Developer/Backend Developer/Entrepreneur/CTO for Hire
8+ years of iOS Development. Over 20 million downloads on applications I was the sole developer for, 100+ million in client work. I mostly work with early level startups and have taken various roles in the tech side of mobile companies. I have released dozens of mobile apps with these companies for the iPhone, iPad, and Apple Watch, that were built with Swift and/or Objective-C. Check out my LinkedIn to find out more about me, feel free to reach out.
View Profile
Full Stack Expert (Ruby, Javascript, Mongo, Node)
I've been doing full stack development professionally since 2007, when I started building web applications with Ruby on Rails. I've helped build applications across a variety of industries like health care, social, e commerce, dating, and many more. For the past several years I've been running Frothlogic, my consulting company, where I do full stack development using ruby, node, go, JavaScript (backbone, angular, react, webpack) and iOS.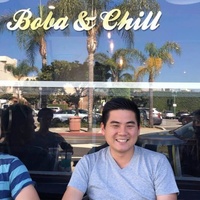 View Profile
Software Engineer
I've worked as a software engineer in both large corporate and small startup environments. I have experience building server backend systems, front end web user interfaces and mobile applications.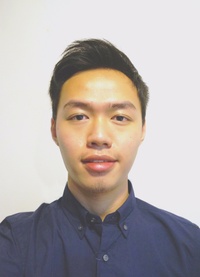 View Profile
Founder at SwiftBack
A problem solver thru analytical observation and a creator. Frontend and Backend software architect for a ride sharing app, which scaled bandwidth towards 40,000 users. Knowledgable from basics of implementing and configuring APIs and SDKs, Frontend development plan on web,mobile and backend from basic functions to machine learning and algorithm implementation. An individual who is driven by innovation leveraging on technology and design . Hyu believes in executing projects beyond conservative means and devoted to problem solving with a different perspective.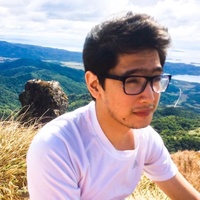 View Profile
Swift Developer, Open Source advocate
I'm a software engineer at Symantec. I've been developing iOS apps for more than 3 years. I both know programming in Swift and Objective-C. I'm a WWDC 2016 Scholarship recipient.
View Profile
Lead iOS Engineer, ⇧ Top 10 Objective-C Developer, ⇧ Top 5 Swift,  20 years Apple (Mac, iOS) Developer
Dan has been creating software for most of his life, including 20 years as an Apple Developer - iOS and MacOS. Over the past 10 years his focus has been on creating high-quality mobile experiences across many platforms and devices. For many years he has been building, leading and managing engineering teams. Dan led the teams that developed iOS applications such as Ticketmaster, Live Nation, Fox Sports Big Board, Wurrly, and others. Dan's communication skills place him in the top 3% of StackOverFlow users. His many contributions to open source projects are one way he has given back to the professional community.
Are You an
App
Developer?
Get paid while making an impact. Become a Codementor for the next wave of makers.
Apply Now