Not looking for Api Gateway Developers? Find other types of developers: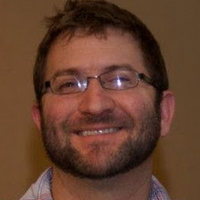 View Profile
Freelance Api Gateway developer in Columbus, United States
Full stack Ruby on Rails Developer and AWS Cloud Architect
I'm an expert problem solver. I've been developing production applications using Java, Ruby, and Javascript for almost 10 years, using frameworks like Rails, Spring, and Angular. I love solving software problems, building cloud architectures, and data science.
View Profile
Freelance Api Gateway developer in Guayaquil, Ecuador
Android/Web developer ready to help and work alongside you
I love developing software and enjoy learning day by day. Always focused on delivering great and satisfying experiences in the products I work. Perfectionist and pragmatic to get the job done.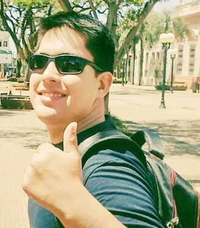 View Profile
Freelance Api Gateway developer in Encarnación, Paraguay
Full Stack Developer & DevOps
Hi there! I'm a highly focused FullStack Developer with 5 years' experience working in a variety of developments as a freelancer and as a part of developer's teams, I've been working always from my location as a remote developer. I'm always looking to code to the highest standards to write solid code. I'm continuing learning and using new technologies to improve my work's quality and skills. I'm trustworthy, organized, methodical and with a really good eye for the details. I understand the value of good communication regarding all progress for the whole entire work as a fundamental key to tighten the long lasting relationships. I'm comfortable working either independently or as part of a team. I'm a computer's technician, help desk, support and more too. I've worked around 2 years for ...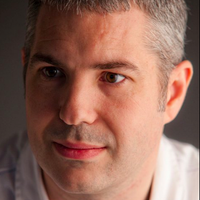 View Profile
Freelance Api Gateway developer in City of Victoria, Hong Kong
I enjoy making the seemingly impossible, possible. Coding for over 35 years!
I have a deep interest in technology and I am happiest when applying new learnings to solve real-world problems. I feed off change and innovation. I am motivated by the words "it can't be done". As CTO and Founder of a startup I have am deeply engaged in cloud architecture, CI testing and deployment automation, application development (almost exclusively Go on the back and Angular JS on the front and deploy the back with Kubernetes and Docker, with the front on s3 and Cloudfront), iOS and Android applications and even embedded firmware for Bluetooth beacons. Our platform is backed by Hyperledger Fabric and I have deep Blockchain domain expertise and am an active contributor to the Hyperledger Fabric project. Ours was the first production application to launch on v1.0.0.
View Profile
Freelance Api Gateway developer in Chatswood, Australia
Full Stack Javascript/Nodejs Designer/Developer with Enterprise-scale API/Data Architecture experience
Hi, thanks for looking me up. I'm a hands-on Software Designer, Architect and Developer with deep experience in front-end design/development and systems engineering, with a strong focus on coaching teams to learn, adapt and innovate. Most of my work for customers is around solving complex business problems through people and technology. I'm technology agnostic, with the exception that there are only a given number of technologies one can truly master in a lifetime (as listed above). My experience ranges from designing and building to managing, leading, coaching mostly in medium to very large enterprises. These days I spend more time working with scale-ups and a couple of start-ups. I'm also an agile coach, though I prefer to focus on building stuff and technology coaching. Feel free t...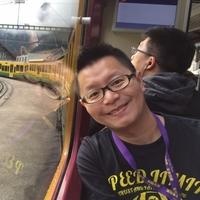 View Profile
Freelance Api Gateway developer in Taipei, Taiwan
Backend Software Engineer
Love to share new technology, learn new stuff and implement funny stuff in new way! Have been in several startup and be part of core-engineering team, mostly focusing on backend and DevOps work!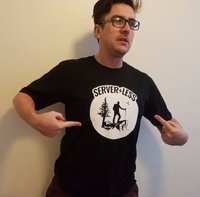 View Profile
Freelance Api Gateway developer in Lane Cove, Australia
Serverless Architect and Developer
I am an experienced Developer and Polyglot Programmer, based in Sydney, Australia. I specialise in Serverless Architectures and the AWS platform. I've been developing serverless applications with TypeScript and JavaScript, but I've experience with a bunch of other languages as well. I quite like databases, and distributed systems.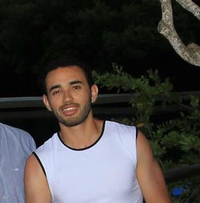 View Profile
Freelance Api Gateway developer in Ensenada, Mexico
CTO & Co-Founder at SimplePay.com.mx
Currently working as CTO for a tech Startup. Given the exposure of uncertainty that a startup has, I get to wear many hats and be involved with different technologies. The bottom line duty: develop strategies and leverage technologies to build and improve our product. Specialties: Java programming, Web and cloud services development, Amazon Web Services (AWS), Team and project management.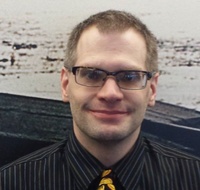 View Profile
Freelance Api Gateway developer in Naperville, United States
Highly motivated developer and DevOps
Highly motivated and out of the box thinker constantly working on web applications and automation both on the Internet side and for internal applications. Specialties: In depth troubleshooting experience with applications written in numerous languages, databases, networking, firewalls, load balancers, and others. Strong oral and written communication skills,. Well learned (Ruby on Rails, Java, AJAX, HTML/DHTML, C, Perl, Oracle, Postgres, MySql, shell scripting, git, subversion, PL/SQL, Chef, etc.)
View Profile
Freelance Api Gateway developer in São Paulo, Brazil
Digital Products Specialist
I'm a digital products lover, I've been working and studying many aspects of digital products development, from engineering to user experience.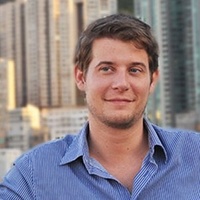 View Profile
Freelance Api Gateway developer in City of Victoria, Hong Kong
Full Stack Developer: Ready to aid and abet the self-proclaimed geek.
Since the impressionable age of 12 years old, I've been excitedly coding and eagerly solving problems - tech and otherwise. To this day, I more than welcome the supposedly unsolvable and the utmost challenging. I pride myself on my love of learning and desire to expand and further my knowledge on tech topics, and hope this energy is something I can share in influencing others. I am a full stack developer (15+ years experience), with strong knowledge & passion for Golang, AngularJs, CouchDB, AWS and your good old fashioned HTML/CSS. At PassKit, I head up our Engineering team, and am responsible for leading our Enterprise Client integrations. It's my job to make it a piece.of.cake. for other techies, marketeers and companies to get their content into the exciting space that is Mobile Wal...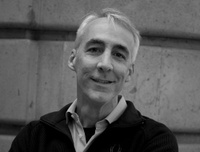 View Profile
Freelance Api Gateway developer in Heroica Ciudad de Tlaxiaco, Mexico
📡 Full Stack Developer & Business Analyst
Lawrence is a Full Stack Developer specializing in cloud computing and responsive web and mobile development using Amazon Web Services and many popular open source stacks and development frameworks. He also works extensively with the open source online learning management system Open edX. He was an early employee at three startups that were later acquired by Goldman Sachs, IBM and Deutsche Bank respectively, and has participated in a successful NASDAQ IPO. He has worked as a freelance technology consultant since 1999. He earned a BS in computer science and mathematics with minors in physics and English from University of North Texas.
View Profile
Freelance Api Gateway developer in Chennai, India
Full Stack Developer with a passion to help developers & businesses
I'm a seasoned developer with a focus on crafting elegant and maintainable software coupled with a strong product mindset enabling you to not only go-to-market swiftly but also making sure the software is flexible and extensible so it can adapt to your changing business needs and models. Expert on Ruby on Rails & ReactJS. I have experience build applications in the entertainment, healthcare & eCommerce domains and a capacity to learn your project's domain so I could deliver value efficiently for you. I can work with you on — Full stack design and development with Ruby on Rails, ReactJS or the other technologies I'm listing below. — Scaling, upgrading & maintaining your legacy project — Augmenting your product team — Producing a solution architecture for your project — Technical mentor...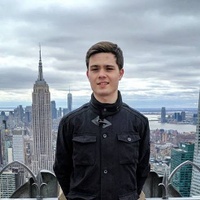 View Profile
Freelance Api Gateway developer in Lviv, Ukraine
Back-end Software Engineer
Software Engineer proficient in building full-stack web applications, APIs and infrastructure. Working in a rapidly changing startup environment with vague requirements. Taking over project ownership to deliver and drive innovations. Buzzwords: AWS, JavaScript, Docker, Serverless, Microservices, node.js, Docker, Elasticsearch, MongoDB, APIs, Infrastructure, CI, DevOps, TDD, Terraform, Jest, Wallaby, Meteor Also the most active GitHub user in Ukraine - http://commits.top/ukraine.html 🌐 vladholubiev.com - personal website 💻 github.com/vladgolubev - 15000+ contributions over the last year ✍🏻 medium.com/@vladholubiev - 200+ followers 💬 twitter.com/vladholubiev - sharing & learning 🧠 stackoverflow.com/users/2727317/vlad-holubiev?tab=profile - 1500+ rep, helping beginners
View Profile
Freelance Api Gateway developer in Amsterdam, Netherlands
Self-employed technical consultant, solution architect and full-stack developer
Bai has over 16 years software engineering experience, including 7 years freelancing and consulting experience. He has significant experience in building large-scale distributed systems, design and implementing of RESTful application architecture, migrating monolithic applications to Microservice architecture, pragmatic agile programming coach etc. He has written lots of blog entries and sample codes to demonstrate the technologies he had used and he is interested in. Some blog entries were referred by Oracle blog portal. He is active in open source communities and he is always trying to introduce the new cutting-edge technologies in his new projects. In 2012, he was invited by Redhat to attend 2012 JBoss User and Developer Conference at Boston and received the 2012 JBoss Community R...
Are You an
Api Gateway
Developer?
Get paid while making an impact. Become a Codementor for the next wave of makers.
Apply Now