Not looking for Api Developers? Find other types of developers: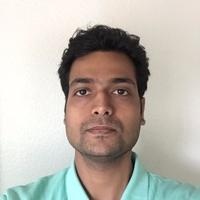 View Profile
Freelance Api developer in Jaipur, India
Consultant | Technical Speaker | Startup Founder | Full Stack Developer | Chatbots | AI | Machine Learning | JavaScript | jQuery | NodeJS | AngularJS | MongoDB | MeteorJS | ElasticSearch | Firebase | Android | Ionic | Mocha | Digitalocean | MySQL
** Full Time Consultant, Entrepreneur, Developer. ** ** One Minute Quick Video Intro : https://www.youtube.com/watch?v=ylxt9a-izOw ** Most Searched for Consultant For Chatbots and Voice enabled Apps** ** Have Build Products for Startups and Large Enterprises. ** ** Consult Startups with their Product. ** ** You will not be Charged if i am not able to Resolve your Issue.** **Go Ahead and Schedule a Session with me, I would love to talk to you ! :-) **
View Profile
Freelance Api developer in Richmond, Canada
Full-Stack CEO, Lean Startup Consultant, Super Genius, Force of Nature
Director of Technology / Senior Consultant (Aequilibrium) Acted as architect and team lead for React project for US construction client Implemented a variety of server-side

API

functionality for Fortune 500 client Chief Technology Officer / Co-founder (inContract) API-driven C#/ASP.NET MVC backend, with Angular and JQuery responsive front-end Solution Architect (ESSA Technologies) Design, business requirements, architecture, development for an environmental Decision Engine for use by water conservation agencies across North America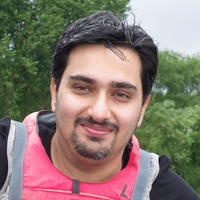 View Profile
Freelance Api developer in Nottingham, United Kingdom
Expert Full Stack Developer
I am a founder and lead developer at ISolution Technologies. I have developed high performance and user friendly websites by using various popular technologies including but not limited to PHP, MySQL, MongoDB, WordPress, jQuery, Sphinx Search, Laravel and more.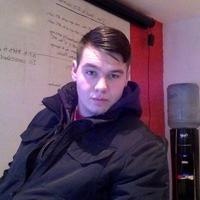 View Profile
Freelance Api developer in Chandler, United States
JavaScript and Node.js Ninja, Python Enthusiast, and Distributed Systems Architect.
I have experience designing elegant, intuitive, and useful consumer facing and internal API's. Bridging the gap between legacy and bleeding edge technology.
View Profile
Freelance Api developer in Miami, United States
Data driven technologist | Web | IoT
Ever since I started working with APIs, I have become an enthusiast. I have written several RESTful ones, following best practices to make them sustainable over time. If you are headed to a micro services architecture, APIs will be an important piece of the puzzle. I'd love to help you with the right architecture and development.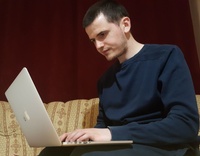 View Profile
Freelance Api developer in Sarajevo, Bosnia and Herzegovina
Result-oriented. JavaScript, C#, ASP.NET Core, React.js, Angular, ASP.NET, Windows Forms, Mentor, Full Stack Software Engineer, Consultant.
★ I give discounts for long-term mentorships. Simply contact me and we can figure out something. ★ I will not start the timer until you explain your issue and I am sure that I can actually help or fix it. ★ If I can't fix your issue or HELP you, you'll get a refund. ★ Highly experienced and proficient in JavaScript (ES5, ES6/ES2015 and later) and related tech stack (Angular, React, jQuery, Node/Meteor). ★ Highly experienced and proficient in C#, .NET, Web

API

/ MVC and .NET Core, .NET Core MVC / Web API ★ Coding Practices: Design Patterns, Refactoring, Testing and Testability, Separation of Concerns, Loose Coupling, SOLID Principles, and more I can help you understand your weakness when approaching the problem, debugging, organising your code and making it more readable and maintainable...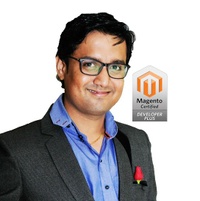 View Profile
Freelance Api developer in Ahmedabad, India
Magento Certified Consultant
A Creative, Innovative, Smart working and of course hard working young professional from Ahmedabad-India focused on growing in the field of Information Technology. More than 7 year experience as Software Engineer gives me knowledge about each open source technologies and make me Passionate about Development. This experience shows me all phases of product development life cycle. Expertise in Magento, Ecommerce, Wordpress, Developing, Optimization, Security, Designing makes me Unique. Enthusiastic, Passionate and Vibrant learner who is always wants to learn something new from each person and technology. Always open for opportunities in leadership customer-facing roles (Professional Services, Project Management, etc) or a Technical Operation / Services / R&D lead position, in a world-wide...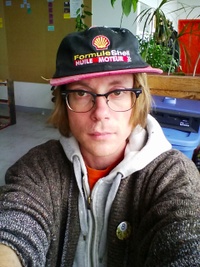 View Profile
Freelance Api developer in Montreal, Canada
Creative scientific-mind | Critical Developer at InfiniteInternet.ca
My experience as a project manager and senior engineer provided crucial experience creating custom REST and SOAP APIs, or integrating existing strategies. I've created and maintained over 10 custom CMS, CRM, and ERP solutions using a combination of both custom

API

and existing

API

integration strategies.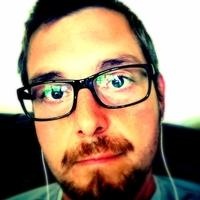 View Profile
Freelance Api developer in Providence, United States
Senior Ruby on Rails Developer & Rails Core Committer with Extensive JavaScript, Python, and ASP.NET Experience and 10+ apps. Past Environments include Start-ups, Large-scale Enterprises covering many Industries, and the U.S. Government.
I've been creating and consuming APIs for years. I've worked in environments from large scale government applications to enterprise wide environments and startups. I've integrated relatively ancient applications into new web apps by building command line parsers to expose APIs. I've designed elegant APIs from scratch, as well. It's part of the job I love.
View Profile
Freelance Api developer in Grand Forks, United States
Full-Stack Web Developer & Hybrid Mobile Developer (Ionic 1 / 2 / 3 + Angular 1 / 2 / 4) | Previously: Senior Software Engineer @ SmartThings / Samsung
I have a lot of experience consuming API's with JavaScript & jQuery. Also

API

documentation, naming conventions, etc. Twitter API Facebook Graph API OpenWeatherMaps API Google

API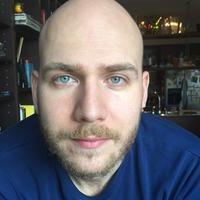 View Profile
Freelance Api developer in Prague, Czechia
Technical debt reducer, enterprise PHP developer, all-around very highly skilled, good decision maker
Developing solely RESTful

API

driven repos with JSON in/JSON out, validation, SOLID/DRY/KISS methodology, URL structure, semantics, security, coding standards, debugging and QA. Writing scalable, maintainable code with documentation. JWT Auth, Fractal to massage data on the way out, mutators and accessors on the way in - in order to not expose db structure.
View Profile
Freelance Api developer in Chatswood, Australia
Full Stack Javascript/Nodejs Designer/Developer with Enterprise-scale API/Data Architecture experience
Deep experience in

API

design and development. All the work that I have done over the last 10 years has involved design and development of APIs. The types of APIs I have built - RESTful APIs (RMM1/RMM2) - SOAP APIs (WSDL) - TCP sinks - WebSocket services - APIs that integrated message queues and workers - APIs with ESBs - APIs served from Lambdas - load-balanced, horizonltally scalable APIs - Node.js Express APIs - .NET C# WCF APIs - ASP.NET MVC APIs - Python Flask APIs Current experience with developing multi-speed microservices

API

ecosystem for enterprise-scale applications to cater for various levels of architecture (digital, business, process, application, infrastructure)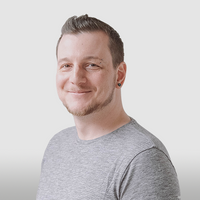 View Profile
Freelance Api developer in Vancouver, Canada
Passionate PHP Developer and musician!
- Use

API

such as Facebook, Twitter, Google Maps, etc... in a PHP application - Develop an

API

using Laravel and some packages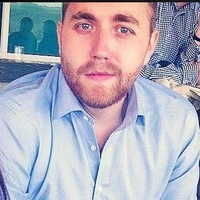 View Profile
Freelance Api developer in Shepherds Bush, United Kingdom
Expert Senior Software Engineer and Mentor
DISCOUNTED RATE - I am offering a reduced rate for a limited time as I am new to the codementor platform. My heart is in Scotland, but I live in Bristol UK. I have over 10 years coding and teaching experience. I have previously worked at a leading British University, a top UK Security Consultancy and currently one of the foremost Consulting and Technology companies in the world. I am also a published Computer Scientist in Human and Computer Interaction.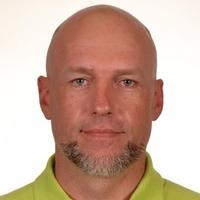 View Profile
Freelance Api developer in Kaunas, Republic of Lithuania
Data and Web Developer
Full stack data and web developer making custom data analysis and machine learning applications for clients in investment management, trading and other data intensive fields. My main working languages are Python, and Matlab. Currently I am also learning Scala. My last project done for American trading company based in Chicago was a Python 3 program running on Fedora Linux that downloads the set of futures trading data using Quandl API, tests the data for integrity, makes custom indicator calculations and outputs the data into .csv files. Recently I have also developed and deployed custom web application for international scientific conference organized by one university in Lithuania. It included content publishing, abstract submission and participant management using Python 3 and Dja...
Are You an
Api
Developer?
Get paid while making an impact. Become a Codementor for the next wave of makers.
Apply Now