Freelance Apex Developers Available for Hire
Hire Now
Freelance Apex developer in Bengaluru, India
Salesforce.com Technical Architect - Having 10 Years of Experience in Salesforce. Expert in Apex Classes, VisualForce Pages, Lighnting Components, Integrations, Service Cloud
Develop complex business solutions leveraging

Apex

code and Visualforce pages. Nine Years of Strong Experience in Salesforce.com. Worked extensively on Salesforce.com CRM Configuration & Customizations. Technical expertise in Apex, VisualForce Pages, Integration, Amazon S3, CSS, Angualr JS, Jquery, Javascript, DHTMLX, etc.... Worked in various modules of Force.com Platform. An advocate for the Force.com platform and best practices within the enterprise. Have been as a SME in Salesforce.com and have been involved in reviewing projects. Have been as a Trainer for Force.com Developer and Advanced Force.com Developer. Involved in Pre-Sales includes Demo Build, Estimations, Staffing plan etc.. http://sarvatsfdc.com/
Hire Now
Freelance Apex developer in Warsaw, Poland
Lead engineer with 10+ years development experience & background in delivering training courses
I have been delivering technical training courses for over 7 years on a variety of subjects - I can help by giving full courses, pair programming to help you learn or if you have a specific problem you're trying to solve I'll work with you through it to help you resolve it and understand the solution. Outside of CodeMentor I am a Lead Engineer based in London & SF - I have experience working in large corporations & startups across Java, iOS, JavaScript & Web Technologies. ** If you belong to a group that is underrepresented in tech, and money is an issue, please ask me about reduced rates. **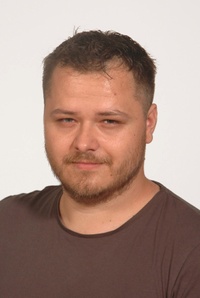 Hire Now
Freelance Apex developer in Zabok, Croatia
Software Development Contractor
I'm a passionate software developer always looking for new challenges. I have the guidelines in my life. 1. It's not a shame not to know something, but not wanting to learn. 2. Knowledge is useless if not shared 3. Always prioritize quality, but be reasonable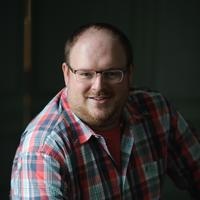 Hire Now
Freelance Apex developer in Roseville, United States
I'm a full time developer working on

Apex

(Salesforce), iOS, Android, Visualforce (Salesforce html/css) as well as Ruby, Rubymotion, Rails, Angular.js and the rare php project.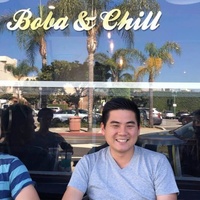 Hire Now
Freelance Apex developer in Ashburn, United States
Software Engineer
I've worked as a software engineer in both large corporate and small startup environments. I have experience building server backend systems, front end web user interfaces and mobile applications.
Hire Now
Freelance Apex developer in Ashburn, United States
Salesforce Developer
Currently I am working as a Salesforce Developer in Tokyo seeking out ways to utilize SFDC to improve processes and productivity to support an organization scaling at a rapid pace. I am responsible for developing in Visualforce, Apex, Java, AJAX, and other technologies to build customized solutions that support business requirements and drive key business decisions. Through my hands on implementation experience on the Force.com platform I have acquired deep knowledge about Apex, Visual force, Validation Rules, Tasks, Workflow rules and other Force.com fundamentals. I am also fully comfortable with Force.com SOAP and REST-based Web Service APIs, the Bulk API, and the Metadata API with Strong experience in writing stored procedure, functions, triggers and data modeling.
Hire Now
Freelance Apex developer in San Antonio, United States
Salesforce consultant with 7+ years of Experience
I am 6X Salesforce Certified Developer with 7+ years of experience. Founder of favmate.com, sfdcbeginner.com, WPHelpline.com, plancareer.org, Active member of Salesforce stackexchange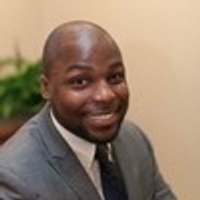 Hire Now
Freelance Apex developer in Brooklyn, United States
Salesforce Development Engineer
Ruud is a passionate applications developer focused on Salesforce technologies and product development to provide solutions for medium to large enterprises. Certified Salesforce.com/Force.com Developer [DEV-401] Certified Salesforce.com Administrator [ADM-201] Professional Highlights: Experience in Salesforce managed package (i.e. AppExchange) development. Experience in CRM Application Development, Database and Data Modeling. Experience in Salesforce implementation and integration. Functional & technical knowledge of Salesforce technologies. Experience in building Custom APIs Technical Expertise: Salesforce ISV Development, Managed Packages, Analytics Api, Salesforce CRM,

Apex

Classes/Controllers,

Apex

Triggers, SOQL, SOSL,Visualforce Pages / Components, Workflow & Approvals Process,...
Hire Now
Freelance Apex developer in Ashburn, United States
Salesforce / Android / JavaScript / jQuery / Google App Engine (Python)
I am currently working within the Salesforce stack and would love to help out others who have questions about the platform (and the opportunity to learn more myself). But I am also open to helping others out with any of the other technologies I have experience with. I have developed software professionally for over thirteen years. Prior to my current position, I worked as a consultant which allowed me to gain experience in a diverse set of problem domains, programming languages and environments. My clients included Google, Reading Rainbow, GE/Boeing/Lockheed Martin and many others.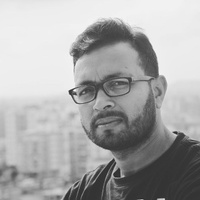 Hire Now
Freelance Apex developer in Pune, India
Salesforce Consultant developer
4+ years experience in Salesforce.com CRM platform, using Visual force,

Apex

classes, workflow rules with substantial experience in Rest & SOAP Integration. Excellent team work, good presentation and interpersonal skills Good understanding of Cloud Computing with domain knowledge of CRM.
Hire Now
Freelance Apex developer in Vancouver, Canada
Senior Salesforce/.NET Developer
8+ years of Experience in Software Development involving analysis, design, development, deployment and testing of various applications using Microsoft Technologies and salesforce.com.  A certified Force.com Developer  A core programmer in

Apex

and the force.com Platform. Extensive experience on Administration, Configuration, Implementation and support on Salesforce.com CRM and force.com platform  Expert CRM Salesforce.com analyst with in-depth experience in Salesforce.com development and administration and in Salesforce.com tools and technologies such as Apex, Ajax, SControls, Visualforce and salesforce.com API  Expertise in MICROSOFT TECHNOLOGIES, Experienced in Object Oriented Programming and Relational Database Management Systems (RDBMS) in Web based, Client/Server and Multi-tier en...
Hire Now
Freelance Apex developer in Whiteland, United States
Software Engineer at salesforce.com
Software Engineer with over 10 years of experience across industries including Marketing, Non-Profit, Education, Media Publishing, Finance and Health Care. Technologies I'm working with right now include: Java, PHP (Symfony 2 & Doctrine 2), Nodejs, MySQL, Redis, Cassandra, Ansible, Chef,

Apex

and the Force.com Platform
Hire Now
Freelance Apex developer in Stepney, United Kingdom
Solution Architect at Appirio & Salesforce MVP
Hire Now
Freelance Apex developer in Troy, United States
Architect and Senior Developer at Billhighway.com
I am a Salesforce

Apex

Expert
Hire Now
Freelance Apex developer in Buenos Aires, Argentina
I have been programming since 1997. I work with JavaScript, Scala, PlayFramework, PostgreSQL, C# and TransactSQL.
I have been programming desktop apps since 1997 and web apps since 2008. Currently working with jQuery, Backbone.js, Marionette.js, Scala, PlayFramework and PostgreSQL.
Are You an
Apex
Developer?
Get paid while making an impact. Become a Codementor for the next wave of makers.
Apply Now