Not looking for Apacheconf Developers? Find other types of developers:
Hire Now
Freelance Apacheconf developer in Bengaluru, India
Field Trip to cloud
I am contributing to mesos framework which is related to Easily deploy and run stateful or stateless distributed workloads including Docker containers, Big Data, and traditional apps.Built on Apache Mesos, DC/OS abstracts your datacenter into a single computer, pooling distributed workloads and simplifying rollout and operations.
Hire Now
Freelance Apacheconf developer in Portland, United States
Andy Chase -- Tech product consultant & developer
Andy's career focus is building consumer-facing tech products. He has worked on and helped build projects for large and small for companies such as Intel, NASA, phpBB, BlueTech LLC, Gojimo, and others. His goal is to be the best at what he does, which is helping people build products that change the world.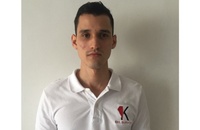 Hire Now
Freelance Apacheconf developer in Armenia, Colombia
FullStack Ruby On Rails, React.js, Leader of a qualified team of developers.
Im Sebastian Velandia a Full Stack Developer that have been working with Ruby On Rails more than 5 years ago. I build web apps from scratch with automated testing TDD or Test Driven Development and Quality Assurance processes. My online reputation here: https://www.fiverr.com/ssoulless And you can find me on Twitter as: 'at'bastianvelandia If you are interested in work with me let me know and I will give you further information.
Hire Now
Freelance Apacheconf developer in Marquette, United States
Emergency support specialist, cloud consultant, lifetime coder, Linux ninja, security guru, developer-operations liasion, systems administrator. Often called 'rockstar', 'unicorn', 'hero', 'savior', 'recluse'; seldom called on the phone.
I put out cyber fires over donuts and camp fires. Polyphasic sleeper serving all timezones! Provider of live-help in real-time via video conference for technologies I have mastered and problems no one else can solve. Writer of re-brandable content management systems (every app has content, does it not?), re-usable apps & APIs, member of Mensa & Intertel, slayer of salmon. Human languages for fun, programming languages for breakfast. I left Detroit in the Dot-Com era to live deep in the north woods, I wear camo every day and kill my own food when I have to. I solve my own problems with grace and efficiency. I'll be happy to solve yours! My three most valuable skills: * Problem solving * Anticipation (of variables and user expectations) * Machine logic These skills, when applied t...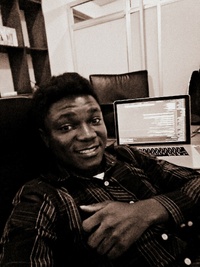 Hire Now
Freelance Apacheconf developer in Lagos, Nigeria
Since the day I googled "How to make a software ?", I became a passionate, compulsive and life-long learner, and now a very experienced software developer with good understanding of most popular web tech and best practice.
Agile Web Software developer, PHP and Laravel is my forte. Life-long learner, I have a lot of experience building products from scratch(database setup, UI/UX design with HTML5/CSS3) through development (PHP / Laravel ) to testing (PHPUnit, Mockery) and finally deployment (Azure/Heroku)
Hire Now
Freelance Apacheconf developer in Wrocław, Poland
Full-stack web developer. I work daily in Vim with Ruby (5 years of experience with Rails), and JavaScript (3 years of experience with AngularJS). I know Git outside-in. I work in tmux and zsh. I have deep knowledge of web development in general. I do open source in Node.js and Ruby.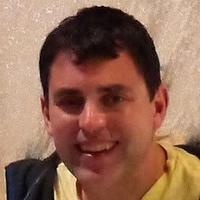 Hire Now
Freelance Apacheconf developer in Kenosha, United States
Seasoned PHP CodeIgniter, jQuery, and SQL Expert
Bob has over 15 years experience and will solve your issues. Bob can troubleshoot your problems quickly. Bob also has experience in various programming languages including C# and PHP on the backend and HTML5/CSS3/jQuery on the frontend. Bob's preference for frameworks is those using the MVC or MVVM patterns. Bob specializes mostly in the enterprise web application side. On the database side, he mostly uses MySQL snd SQL Server. He has also written a few Cordova mobile applications. On the side, Bob also has created hybrid mobile applications and worked with specialized applications, such as an Amazon Alexa Skills Kit app. He has also worked with Wordpress, including combining that with Codeigniter. He is the creator of a modern PHP framework leveraging CodeIgniter called Ignitio...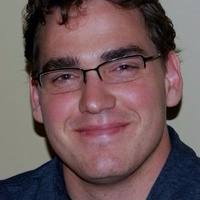 Hire Now
Freelance Apacheconf developer in Birmingham, United States
Self taught Full Stack creator
I am an avid full stack javascript developer.
Hire Now
Freelance Apacheconf developer in Banja Luka, Bosnia and Herzegovina
Web appication developer, PHP, CakePHP, Wordpress, Javascript, Jquery, Ruby on Rails, Redmine, C#, MySql, Microsoft Sql, Linux server administration,
I have 15 years of experience in IT with degrees: MsD in Product and Service development, (Industrial engineering), BsC in IT, (electrical engineering), computing and automation, computer sciences and information technology. Before contacting me, unless you have enormous budget, it would be good for you to get some formal degree in IT (3-5 years of education), which guarantees that you understand merely basics of: - computer hardware - domain names and hosting - client-server architecture - source control management - SQL/RDBMS systems - object oriented programming - MVC concepts (for web) Because otherwise you probably won't understand what am I talking about... Good place to start is my book on Redmine https://www.packtpub.com/big-data-and-business-intelligence/redmin...
Hire Now
Freelance Apacheconf developer in Nairobi, Kenya
The Pragmatic Programmer
I believe in efficient code. Optimization is key. Also, believe that all code should be testable. Into making instrumentals when not writing code.
Hire Now
Freelance Apacheconf developer in Delhi, India
Laravel Application Developer
Laravel Application Developer by profession and a wannaprenuer. I love to make new solutions which impacts people. I believe in the quote "Anyone can write code which a computer understands, the goal is to make it understandable by a human"
Hire Now
Freelance Apacheconf developer in Stratford, United States
React Developer
My name is Daniel and I am a Reactjs/Ruby on Rails Full Stack Developer currently working as a Solutions Consultant (a mix between Linux SysAdmin/DevOps) at Linode.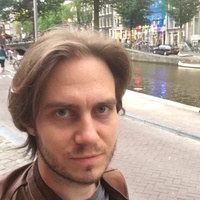 Hire Now
Freelance Apacheconf developer in London, United Kingdom
Hire Now
Luis Espinosa de los Monteros
Freelance Apacheconf developer in Cabo San Lucas, Mexico
Full Stack Laravel Web-Dev • Coding Addict • Machine Learning hobbyist
Hello my name is Luis Espinosa and I am a full stack web developer. I use PHP with Laravel and Javascript with vuejs most of the time.
Hire Now
Freelance Apacheconf developer in Kawasaki, Japan
I am obsessed with functional and reactive programming.
My expertise lies in javascript especially react, redux and Observable pattern (Rx js, most js, cycle js). I am a hobbyist Haskell developer (6 months only yet) which helps me in a strong foundation over functional paradigm. Currently exploring Elm and purescript and hopefully work with them in future. Having taught complete beginners react i have a strong understanding of the library and all its caveats. I help people learn new technologies and help them organize code.
Are You an
Apacheconf
Developer?
Get paid while making an impact. Become a Codementor for the next wave of makers.
Apply Now