Freelance Apache storm Developers Available for Hire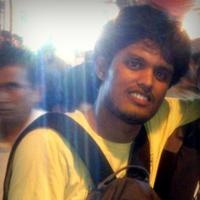 Hire Now
Freelance Apache storm developer in Bengaluru, India
Senior Data Engineer (Hadoop, Spark, Python, Scala, Java, Nosql, cassandra, Hbase, Kudu, AWS, GCP etc..)
Hire Now
Freelance Apache storm developer in São Paulo, Brazil
Entrepreneur and Ruby & Javascript Consultant
I am a geek, visionary, startup enthusiast, occasional tech blogger, software developer & entrepreneur and most of all a salesman. I am simply uninterested in mediocrity. I don't settle for average. People say I have a mind that is always running--I'm just that guy who's guilty of staying up all night thinking about how I can be truly exceptional at what I do. You might call this a truly positive or competitive spirit, but I call it passion. I have cofounded that received +$1 million funding. I do web application (ruby on rails, padrino, lotus, javascript, haml, sass, css, twitter bootstrap, backbone.js, angular.js, sails.js, loopback, MEAN stack, ember.js, d3, react, ionic, cordova, phonegap, jquery, sinatra, less, bdd, spec, cucumber, tdd), mobile devices (objective-c, swift, iPhone, i...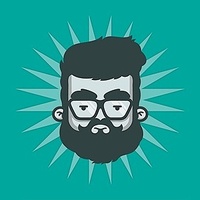 Hire Now
Freelance Apache storm developer in Des Plaines, United States
Passionate, smart working, Test driven Java, J2EE, Web Technologies and database developer with 12+ years of experience
I am a hard-working and innovative Java, J2EE, Database (Espicially Oracle, MySQL) and Web Technologies Developer with over eleven years of experience in a variety of back-end/front-end technologies including jQuery, AngularJS, Google Web Toolkit, and Spring MVC, Spring Batch, Spring Micro services, Hibernate, Hibernate Search, Active MQ as well as extensive experience in Test Driven Development and automated testing frameworks like Selenium, JUnit. Among my recent accomplishments, I developed a distributed and scalable microservice and batch system based system for a multi-layered application. The deployment consisted of 32 small computing instances connected to single master server instance load balanced via Spring Batch framework. Solid experience setting up the DevOps tools like Jenki...
Hire Now
Freelance Apache storm developer in Ashburn, United States
Full Stack Engineer
I love programming. I enjoy designing backend systems that are as simple as possible but no simpler, and I relish the instant feedback of coding user interfaces. I also love to help other people with their technical issues or design questions. I have worked at a very large, global company (Groupon) and a small startup (Social Native), and I have learned a great deal with such a wide range of experience. I can help with anything from backend data processing to user experience design.
Hire Now
Freelance Apache storm developer in Boardman, United States
Passionate technologist with a broad background in online travel, marketing, e-commerce, CRM & information retrieval industries. I have a track record for solving complex business problems with elegant technical solutions. Experienced in leading teams to build near-realtime, fault tolerant, multi-region data platforms.
Hire Now
Senior Software analyst, Research and development
15 years experience in software engineering, with broad exposure to technologies, languages, frameworks, methodologies, architectural patterns and business cases. Recent specialization in service oriented architecture, digital media workflow, automation solutions, search solutions and technical leadership. Specialties: * Problem Analysis, solution Design, innovation * Strong interpersonal and communication skills * Digital Media workflow (Encoding, metadata, delivery, streaming, mp4, hls, etc.) * NoSQL (MongoDB, Redis, Elasticsearch) * Groovy ecosystem (Grails, Vert.x, Spring boot, Griffon, gradle) * Database (Oracle, PostgreSQL, MySQL) * SOA/ROA (Drools, Activiti, RabbitMQ, ) * REST (patterns and service implementation) * JVM (Java, Groovy, Scala) * C/C++ (MP4v2, openCV, GPA...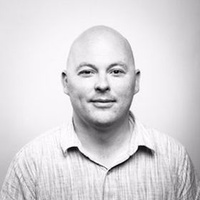 Hire Now
Freelance Apache storm developer in Munich, Germany
TCO efficient CTO
In my over 15 years with various Fortune 500 companies and startups, I have held a variety of increasingly responsible positions in engineering, including systems & software engineering roles. I have managed changes in large scale infrastructures without downtime while customers were actively using the system. Besides engineering I have experience in managing onshore & offshore software teams delivering mission critical systems. I also work with startups as a mentor and advisor.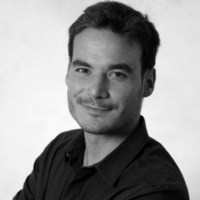 Hire Now
Freelance Apache storm developer in Madrid, Spain
Software Engineer, focused in Big Data
Software Engineer with more than 10 years working in multiple areas. Now focused in Big Data.
Hire Now
Freelance Apache storm developer in Bucharest, Romania
Anything from iOT to backend and websites: Arduino, RaspberryPi, Lora, C++, Python, Node, Java
Stuck with a decision or a bug? Let's move forward with it! Startup experienced. Backend developer, automation, and deployments.
Hire Now
Freelance Apache storm developer in Berlin, Germany
AIOps
self supported infrastructure. operations + development + BigData + security
Are You an
Apache storm
Developer?
Get paid while making an impact. Become a Codementor for the next wave of makers.
Apply Now