Not looking for Apache pig Developers? Find other types of developers: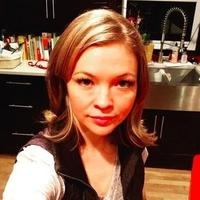 View Profile
Freelance Apache pig developer in Alpharetta, United States
Currently Fielding Questions about Hadoop, SQL, Java, Python & Shell Scripting
Experienced Software Developer with a passion for large scale database access and technologies. I have extensive experience as a hands-on programmer (primarily in java, groovy, linux shell scripting), as well as a strong interest in machine learning and advanced analytics (web-scale log aggregation statistics, kmeans, frequent pattern growth). My greatest asset is my ability to collate and digest new data and effectively share the knowledge I accrue with my teammates. Specialties: hadoop, cassandra, hive, mapreduce, puppet, hector api, flume, mahout, sqoop, sql tuning, jstl, el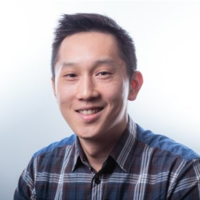 View Profile
Freelance Apache pig developer in San Francisco, United States
Make Data Science accessible to fuel Company's growth
In this ever-connected, post smartphones & wearable tech world we live in, more and more People and Companies need access to data science to get answers from their data. With 10+ years of experience in the analytics space, I'm here to help - by first taking time to understand your pain point and problem statement, I offer the right set of recommendations and help implement the analytical solutions to deliver needed insights today. Sitting in the intersection of analytics, business, and people - I know what success looks like and have hands-on experience to help companies build towards their goals and aspirations.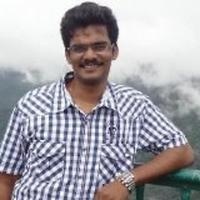 View Profile
Freelance Apache pig developer in Mumbai, India
Analyst at a Top Notch Bank in the IT domain
** Having over 8 Years of experience in Software development and design ** * Oracle Certified Java Professional - Java SE 6 Programmer. * Completed M101JS Certification , MongoDB for Node.js Developers. * MapR Certified Spark developer – DEV 360 – Apache Spark Essentials. * Involved in Deployment of applications in Application Servers (Cluster) like Glassfish which involved setting up of all configurations related to the application server. * Co-ordinated for setting up of URL-Redirection, Load Balancing and SSL enabling in Apache Web Server * Experienced in handling Databases Oracle9i, 10g, 11g ,MS Sql Server. ** POLICIES ** =================== * If you are dissatisfied with my service in any way, I will refund you in full * I do not generally charge for the "...
View Profile
Freelance Apache pig developer in Westdene, South Africa
I'm a software engineer currently working in fintech. My language of choice is usually Python. I'm of the belief that most people could benefit from learning to code (it makes you analytical, it gives you a structured way of approaching problems, this is useful if you never write a line of code in your life). I'm also of the belief that Python is a great first language (it's easy, the community is great, and it's good at many many things)
View Profile
Freelance Apache pig developer in New Orleans, United States
Backend and scientific data engineer, clojure and python
View Profile
Freelance Apache pig developer in Bengaluru, India
Hadoop Engineering | Analytics @ AIG
View Profile
Freelance Apache pig developer in Toluca, Mexico
Data Scientist
I am a scientist with a strong skills in software development like backend
View Profile
Freelance Apache pig developer in Ashburn, United States
Data Scientis and Mobile Expert na Azuris Mobile & Cloud Experts
Master of Technology (UTFPR) Bachelor in Data Processing Electronics Technician Developer for over 20 years .... Mono Hacker since 2003 Fluent languages​​: C#, Java, PHP, Specialties: Data Science: Cloud Computing, Big Data, Machine Learning, ElasticSearch, Map Reduce, Hadoop, Recommendation, ,Mahout, Distributed Computing, Research, Software Engineering, AWS, PIG, Cassandra, Sqood, HBase, Hive, Flume. Computer Languages: C#,Java, Php, Ruby, C, C++, Pascal, Boo, Python Mobile Develop with Xamarin Plataform in C# to Android, iOS and Windows Phone Project Management, Agile Teams, Extremme Programming, Scrunm , best practices,Refactor, TDD, BDD, DSL,
View Profile
Freelance Apache pig developer in Brooklyn, United States
Data Engineer who loves performance and simplicity
View Profile
Freelance Apache pig developer in Bhopal, India
View Profile
Freelance Apache pig developer in Istanbul, Turkey
Data & Software Engineer
I am a seasoned ETL and Software developer. Areas based on: - Oracle - Oracle Data Integrator - SQL - Hive - Pig - Hadoop - Java - Python - PHP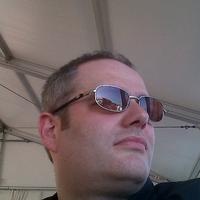 View Profile
Freelance Apache pig developer in Torre Boldone, Italy
IT Architect
Solid background in the Information and Communication Technology field; experience acquired with top market Italian and European players (Telco and Enterprise Market). Specific competence on deployment and placement of value added ICT services and security systems. Specific technical knowledge in System Integration for OSS (Operational Support Systems); deep knowledge in System and Network infrastructure Design and Planning (for both Physical and Virtualized environments) Consolidated many-years project management and consulting approach to the customers. Product marketing and IT architectural design, technical and business development pre-sales Bid management Project management on mission critical tasks Operational procedures Infrastructure design and planning Hardware and Softw...
View Profile
Freelance Apache pig developer in Taipei, Taiwan
Architect/Lead Developer at Stealth Mode Internet Startup
Entrepreneurial engineer specialized in web technology, distributed computing and scalable architecture design, experienced with big data, passionate about shaping ideas into reality, translating data into actionable insights. * 2+ years experience as Hadoop heavy user working on data-mining/machine-learning/big-data projects. * 3+ years experience in search industry working on various verticals (blog, games, news, local, knowledge graph). * 7+ years experience as BE engineer with special interest in distributed scalable systems design, NoSQL, search engine, currently machine-learning.
Are You an
Apache pig
Developer?
Get paid while making an impact. Become a Codementor for the next wave of makers.
Apply Now