Not looking for Apache camel Developers? Find other types of developers:
View Profile
Freelance Apache camel developer in Fort Wayne, United States
backend software architect and engineer, Hibernate committer, open source developer
Apache Camel project contributor
View Profile
Mikael Fernandus Simalango
Freelance Apache camel developer in Incheon, Republic of Korea
Solving problem in an elegant way
A former Fortune-50 software engineer with eyes in solving some of the hardest challenges in everyday's life and fixing the broken systems.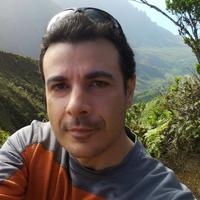 View Profile
Freelance Apache camel developer in Phoenix, United States
Software Architect at American Express
I am an experienced software architect with 15 years of experience delivering a wide variety of business solutions. I have a special interest in emerging software technologies and designing intuitive and easy to use applications. Application Architect, Application Developer, and Database Administrator. JavaScript, AngularJS, .NET, SQL, SOA, NodeJS, Business Intelligence, Usability, SharePoint, Agile Software Development (XP, Scrum), Distributed Systems Architecture, Information Security, Cloud Computing
View Profile
Freelance Apache camel developer in Campinas, Brazil
MSc. Software Engineer | Software Architect | Senior Software Engineer Polyglot
Hello, I'm Marcos Almeida, I started life in the IT business in 1998, with PC maintenance. After finishing a computer technician, I started working on lower level languages ​​such as C, Pascal and Fortran, in the technician I even learned VB and Delphi, but I did not have the opportunity to work with these tools. In 2004 I ended up migrating to the world of WEB Development. Always using my knowledge and the most modern methodologies, I have tried to develop projects with the best and most efficient and effective information technology.
View Profile
Freelance Apache camel developer in Scarborough, Canada
Senior Software Developer / Linux System Administrator
Do you want to deliver large enterprise software development projects end-to-end with quality and excellence? I can help! I'm Clement Ojo and my passion for efficiency, design elegance, and reusability in building world-class software is just what your organization needs. As demonstrated by my track record, my talents will lift your organization's performance. My unique skillset includes team leadership, requirements gathering, design, implementation, testing, debugging, and maintenance. I am known for my deep knowledge and broad experience in enterprise application software development across various domains and multiple programming languages, especially java. I can work as an individual contributor or lead a team with my excellent communication and collaboration skills. I require...
View Profile
Freelance Apache camel developer in Berlin, Germany
Experienced Java developer and DevOps specialist
I'm a Java developer with over 10 years experience. Familiar with other languages such as Python, Ruby, and Clojure. I can support also with DevOps topics, automation, build and deployment, cloud and containers.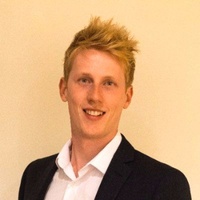 View Profile
Freelance Apache camel developer in Wembley, United Kingdom
Test Driven, Expert Lead Software Engineer on a mission to build better software
I love the challenges that come with building Software and love to see the penny drop! I spend my time working on large multi million pound client projects across the UK and have been involved in all aspects of the development lifecycle. I love making a difference!
View Profile
Freelance Apache camel developer in Lagos, Nigeria
Full Stack Software Engineer (Java, PHP, SQL & Web 2.0)
I am a full stack software engineer with vast experience in web development (using HTML, CSS, JS, PHP, Drupal & Java - Spring MVC), API development (Java, Camel, Spring, PHP, Laravel) and back-end services and processes mainly in payment processing and security. I focus mainly in figuring out simple solution architectures for seemingly complex problems as well as in writing clean codes.
View Profile
Freelance Apache camel developer in Cluj-Napoca, Romania
Software Engineer
I'm a Java backend developer with experience in building infrastructure, processing large amounts of data and expose it via APIs. My main skill set includes: * Java, Spring, JPA, Maven * ElasticSearch, Mongo, MySQL * Linux, Jenkins, Tomcat, Kafka, ActiveMQ, Logstash I'm also interested in building my knowledge of Ruby on Rails and Docker.
View Profile
Freelance Apache camel developer in Feltham, United Kingdom
A Java and Scala Spark enthusiast
I Love to work with startups as you can choose the best of the products you love. I always want to start as a POC and then make it into a production with features and performance added to it. Hate long design(Legacy Enterprise Structure), Love to be agile and ensure top of the world with satisfaction
View Profile
Freelance Apache camel developer in Cairo, Egypt
Solution Architect at KnowledgeNet
Specialties: Developing financial softwares for capital market domain using Java technologies
Are You an
Apache camel
Developer?
Get paid while making an impact. Become a Codementor for the next wave of makers.
Apply Now