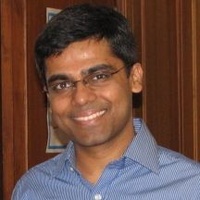 Anupam Jain
12+ years of software design and development. Full stack developer. Social Entrepreneur.7 patents. Certified meditation trainer
Average Rating
5.0
(6 ratings)
Feb 2018
Nice work; timely delivery.
Jan 2018
excellent work by him and great in communication
Code delivered on time and worked as expected.
Friendly and knowledgeable. Had some really useful ideas about how I could reorganize the back end of my app.
Dec 2017
Anupam was extremely helpful in working on my freelance job. He was extremely knowledgeable and happy to walk me through almost the entire process of writing a new jquery code - even with my limited coding knowledge. Would highly recommend working with Anupam!
Anupam was very transparent about his inexperience with the web framework in question, but assured me that he could help with my specific problem. I was pleased to find out that he was true to his word and gave very clear and concise recommendations and advise that I could use immediately to resolve the problem I faced. He is highly recommended, and I plan on using his assistance in the future.
Sep 2017
Awesome Job. Would definitely hire again