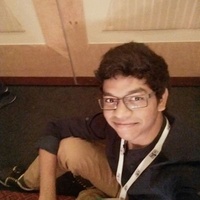 Anuj Menta
Speaker at Pycon India'17
Average Rating
5.0
(34 ratings)
Apr 2018
Mar 2018
Very helpful ! highly recommendy
Every time I've worked with him has been a pleasure. Very knowledgeable on selenium and BeautifulSoup (scraping tools) and makes online collaborative work a breeze. Definitely on to bigger things together.
He's an incredible help and a very hard worker that does a great job mentoring. I highly recommend
Anuj is GREAT! Super helpful, happy to review questions (even the same ones two or three times!). I'll be coming back to him with my python and data questions again!
top guy, very knowledgeable and helpful
Was very helpful in working through my problem in Python an explaining the best possible solution for the program to run effectively .
Super helpful. Friendly. Very intuitive when it comes to learning from him. Also can solve a Rubik's cube in ~10s. He taught me script execution in Selenium, differentiation in calculus (for Machine Learning), and encouraged me on something ambitious. Good mentor, he is.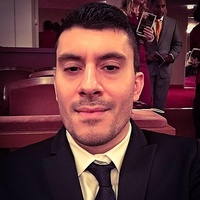 Anuj was incredibly helpful and insightful. He helped me solve both of my problems very efficiently while making sure to thoroughly explain his thought process! Will definitely reach out to him again for insight into proper coding in Python!
Very nice and helpful! He offered great advice on a learning path for me. I would definitely reach out to him again!
SUPER helpful and intelligent...got to the point right away yet also let me learn (vs spoon feeding)- I used to teach kindergarten and he taught me more Python in 30 minutes than I'd learn in half a semester in class - he knew what I needed and scaffolded my learning
Feb 2018
Anuj is very knowledgeable about python and pandas. He was able to solve the issue I had and explained the concept with great clearance. I would recommend working with Anuj.
Awesome help! Easy to work with - great communication. He really knows his stuff and was a pleasure to work with. I'll be working with Anuj again any time I need help with Python or maths.
Helped me figure it out, again. Knows pretty much anything about anything. Also, my previous comment was supposed to be ~15 seconds. He can solve a Rubik's cube in ~15 seconds. :)