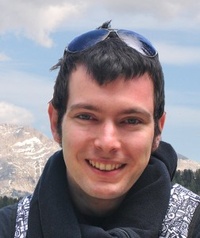 Antonio Quartulli
Director at Flavours from Apulia / Mandelbit Limited
$20.00
For every 15 minutes
I am a kernel hacker since several years. I mainly contribute to the batman-adv project, the mac80211 project and the netdev tree in general. Every now and then I also send bugfixes for wifi drivers and surroundings.
Since when I was studying for my Bachelor's degree, I always had a passion for networking in every aspects. I specialised mostly in distributed and peer to peer systems. This later led to me focussing on wireless mesh networks as they are the perfect match between distributed systems and wifi (passion that came in later). During my past jobs, I have often faced challenges requiring me to solve hard networking related problems. I have fun digging into the protocols, reading packet dumps and debugging a problem up to the last bit. I became a Linux Kernel contributor by starting with the batman-adv project: a wireless mesh routing protocol. I am currently studying the OpenVPN codebase and providing patches upstream in the attempt of getting involved more and more.
When I became a contributor of the batman-adv project, I also started to deepen the 802.11 protocol (which I already studied during my Master's degree) and since then I always had particular attention for IBSS/Ad-Hoc mode as it is the main mode being used in mesh networks. During my days at Open Mesh I often had to debug wifi driver problems or incompatibilities between different devices.