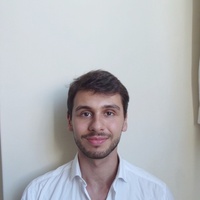 António Silva
I've been modelling systems since university where I learned UML. I did my master degrees in software requirements where I did a framework to capture requirements from stakeholders and created useful code and tests to use in software development. Besides that, I've developed project since inception, where modeling became a crucial part of the project to engage stakeholders to comunicate requirements and discover quality attributes.
I've learned Java in university but since I started working I've been working with C#. I worked with ASP.NET (using HTML, JS) doing tasks as a Full Stack Developer. Currently, I'm currently focusing on Backend tasks.
I did a Web application for document management that integrated with a mobile app to capture, process and manage documents regarding specific client rules. I've worked since the conception of the project, where I elicit and define requirements, assign and define tasks for other teams, modelled the system and how they will interact and implement it.
Research - Software Requirements in Agile Software Development
My thesis was about an agile approach to transform cognitive models in behavioral and domain models. The thesis explored the use of cognitive model, to describe software requirements and increase stakeholders engagement in the development process. Alongside that, I've published two paper's while doing my master's degree about my thesis and developed a framework regarding capturing and validate software requirements in an agile manner - UMMA (A User-Centred and Model-Driven Requirements Framework for Conceptual Modelling)
Responsable for managing an educational site
Help develop e-education ISO courses to help organisations improve their businesses. Responsible for IT infrastructure and content management.
How to Write Meaningful Quality Attributes for Software Development
Learn how to write meaningful Quality Attributes for software development.