Find a mentor

Web Programming

Mobile App Programming

Programming Languages

Data Science /Engineering

Database /Operations

Others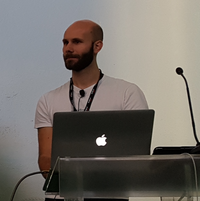 Antoni Huguet Vives
Senior javascript developer always looking for new challenges.
A beginner's guide to Progressive Web Apps
A Progressive Web App is an app that can provide additional features based on the device support, including offline capabilities, push notifications and almost native app look and speed.
Critical CSS and Webpack: Automatically Minimize Render-Blocking CSS
If we only load the CSS that's useful for the initial page render, our users will see the page quicker. Isolating critical CSS and loading non-critical CSS in idle time is something that can be done programmatically in your Webpack pipeline.