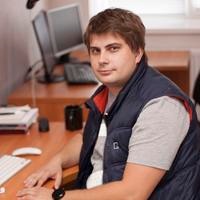 Anton Holub
Senior iOS Developer. Co-Founder @ Onlini.co
$20.00
For every 15 minutes
I am a result-driven software developer with 5 years of experience in developing native iOS applications. My professional profile includes strong skills in object-oriented programming, good understanding of database and software development technologies, understanding of iOS operating system architecture and concept. I have experience in developing watchOS and Mac OS applications as well. Also, I am interested in Android and Android Wear applications development and Android development is my secondary skill. My additional strong point is experience in team leading and project management. I was leading iOS Mobile Stream development in big outsourcing company and managed team up to 22 team members with all roles to cover SDLC.
Average Rating
5.0
(3 ratings)
Solved my issue. Quickly within 10 mins.
He made one astute observation and I was able to resolve my issue within 1 minute. He's quick to isolate a problem. I am sure I will try him next time I have a problem.