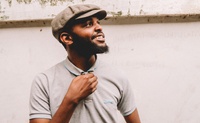 Anthony Muisyo
Node.js, Arduino and everything in between.
$15.00
For every 15 minutes
Back-end developer with my weapon of choice being Node.js. Maker, with a few years experience in building Arduino systems. Combining the power of Node.js and electronics using the Raspberry Pi seems to give me quite the satisfaction. I take pride in learning from teaching and helping fellow developers. I believe this is how one grows. Ping me! NOTE: Upon contacting me, I will ask you a few questions to determine if I am able to help you. I will not take-up a session if I can't solve your problem.