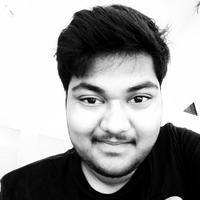 Anshul Sanghi
Full Stack Web Developer – Specialising in Front End Development
I am a Full Stack Developer with proficiency in working with HTML, CSS, JavaScript, Angular, Golang, MongoDB and a few other technologies. I have been working as a freelancer for the past 2 years, primarily on Upwork. You may contact me on anshap1719@gmail.com to talk about anything.
Github repositories
web-server
Example Web Server from NodeJS Developer Course
CSS Is More Powerful Than You Think It Is! — Part 1
Learn how to use CSS checkbox hack to build simple and advanced interactions, accordions, or navigation elements with CSS without using JavaScript.
Getting Started With Angular and Go — Setting Up A Boilerplate Project.
As both an Angular and Go developer, I decided to create a boilerplate project for Angular/React + Go write about it.
So You Wanna Start Developing Web Apps With Go, Huh? — Handle, Handler & HandleFunc
This article takes on the concept of structs and interfaces in Go and also takes a look at the differences between Handle, Handler, and HandleFunc in Go. In the end, we take a look at how to set up routes using mux for your Go server.