Dominic Myers
LAMPer with significant JavaScript experience
Average Rating
5.0
(27 ratings)
Mar 2018
Dominic is an excellent mentor..his insights on a variety of topics related to front end development are incredible..his passion for JS clearly stands out,.
Jun 2017
Awesome Javascript mentor!
Apr 2017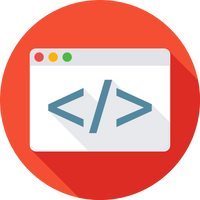 Thanks so much man! highly recommend great mentor and very helpful.
Dec 2016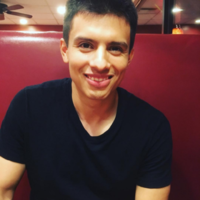 Very helpful, walked me through his thought process and provided links for further reading and understanding.
Excellent mentor, Message him and he will respond as soon as possible. I would HIGHLY recommend, He is honestly worth much more than his rate.
Oct 2016
Sep 2016
Outstanding, as always :) Thanks Dom for your help and patience!
Dominic Myers is an incredible programmer, thinker and awesome person, who is passionate for coding and explaining things. Thanks a lot Dom :)
Aug 2016
Good teacher in javascript. He taught me a couple of ways to write nested conditional statements in order to understand it correctly and much much more in the 2 hour session. Highly recommended. Patient and willing to go over material more then once even if I didn't understand something. I am expecting to do more sessions for sure in the future. Self learning gets boring and frustrating at times so good to have a place where you can get help and inspiration.
Aug 2015
he tried to help, but he was nice and I would recommend
Dominic was helpful in walking through my code with me. Even though the issue wasnt solved, it was still a great help to have a second set of eyes.
Feb 2015
Exceptionally great mentor - explained everything in detail and made sure I understood it. Was only a short session but learnt more about CSS then I have in the last month. Worth 20x his price will definitely be using again!
Dom is excellent! He helped me understand the importance of having clean code, nesting and helped me fix an issue with a Boostrap3 form.