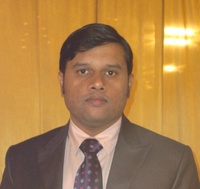 Ankur Rathore
Senior Software Developer | Corporate Trainer(Open Source Technologies)
$10.00
For every 15 minutes
I am a passionate and adventorous developer for making good software products. Everyday I to innovate and help my clients on keeping upto date with the lates technology. I mostly follow the rapid development using agile techniques, and communicate frequently and efficiently with clients to keep them updated with the progress. Click here to set up a time if I am a good fit: https://calendly.com/rathore-ankur
Ordering Portal for Internet Circuits
Ordering portal for Procuring, tracking installation status, and maintenance tracking of Internet circuits. The back-end was done using Python/Django and front-end development was done using HTML5, Bootstrap,javascript and jQuery.
Video Conference Monitoring Tool
Video conferencing monitoring tool developed to monitor calls from Cisco,Tandberg and Polycom devices. The application had a couple of dashboards, one was used to monitor real time call details and show information such as Calling parties, Rate, Jitter, Drop and highlight where the problem is. The second dashboard showed the various details of historical calls in graphical format designed using NVD3.
Vulnerability and End of Life Tracking Portal
Project involved scraping a lot of websites of different vendors and making dashboards for showing the relevant information and allowing users to mitigate and take action. The project backend was developed using Python,Django and Django Rest Framework with Database on PostgreSQL, developer environment was set up using Ansible, front-end
Handling Multiple Instances of Django Forms in Templates
When you're using Django Forms in a template, you'll most likely run into situations where you need to handle more than one instance. Moreover, you'd need to know how to track the number of instances the user has added. This post is written to address this issue.
Asynchronous Task with RabbitMQ, Celery, and Django
Learn to perform asynchronous task processing with Django, Celery and RabbitMQ.